Published June 16, 2020 by Bowdoin Magazine
Cooking with a Conscience
After two years of prep work, Chris Burrage '08 brought his direct-to-consumer cookware firm Proclamation Goods to market, and almost instantly bagged a design award.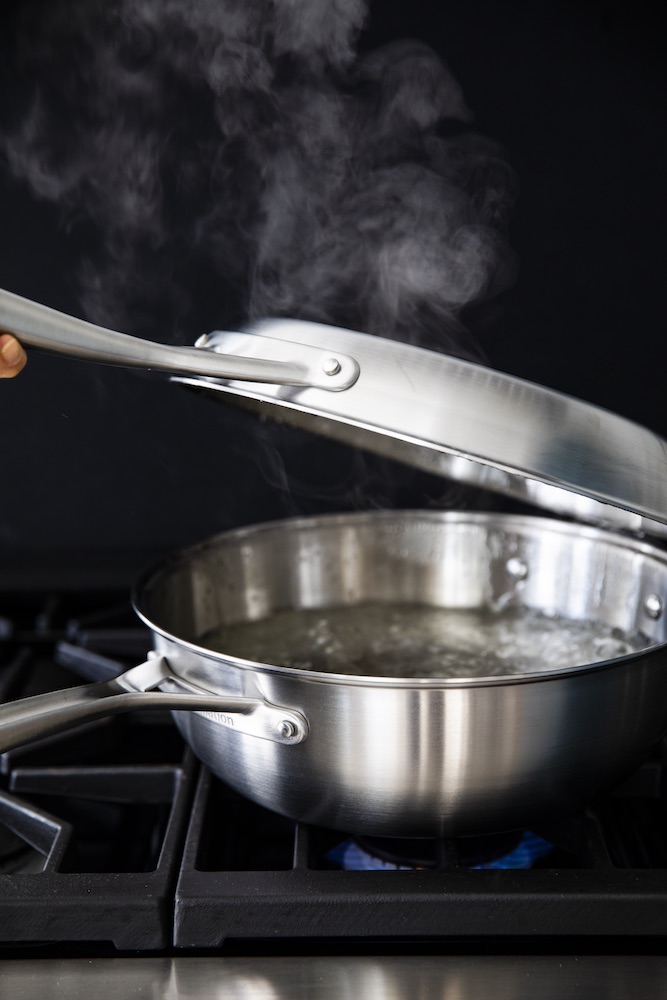 With a business background in consumer products, a flair for design, a love of cooking, and a commitment to the common good, Chris Burrage combined many important elements of his life into Proclamation Goods. He and cofounder Tony Leo launched the online cookware supplier in November 2019 after two years of perfecting products and building a supply chain. Just two months later, the Proclamation Duo picked up a world-renowned 2020 iF Design Award for kitchen products.
The idea behind Proclamation Goods is "to cook more with less" by replacing a standard many-piece cookware set with a versatile two-piece "anti-set" that is nontoxic and ethically produced in the US. The company's motto is "cookware with a conscience."
Burrage majored in economics and government, but also has fond memories of art classes with renowned sculptor John Bisbee. During his four years at Bowdoin (where he met his future wife, Lindsey Bruett '09), Burrage said he developed a set of ethical values he has taken with him into the business world. "The Proclamation Goods ethos isn't far from the Bowdoin ethos of the common good," explained Burrage.
"It's important to focus on the good food movement and, as we get more success, we'll reinforce our commitment to issues like reducing food waste, improving farm workers' rights, and ensuring food access for those who don't have it."
After Columbia Business School, Burrage joined the mattress company Casper, where he ended up as general manager. With more people turning to home cooking during the 2020 pandemic, Burrage's mission with Proclamation Goods is to reach consumers who want to get creative in the kitchen while also making a difference.
---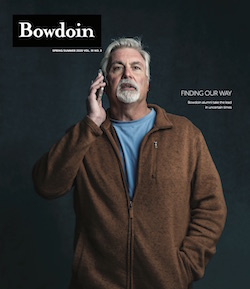 This story first appeared in the Spring/Summer 2020 issue of Bowdoin Magazine. Manage your subscription and see other stories from the magazine on the Bowdoin Magazine website.