Published November 21, 2019 by Rebecca Goldfine
Bowdoin Surges Ahead in Green Commuting Challenge
Bowdoin was one of the top participants in a monthlong statewide competition to encourage people to commute in sustainable ways, by walking, biking, carpooling, or taking public transport to work.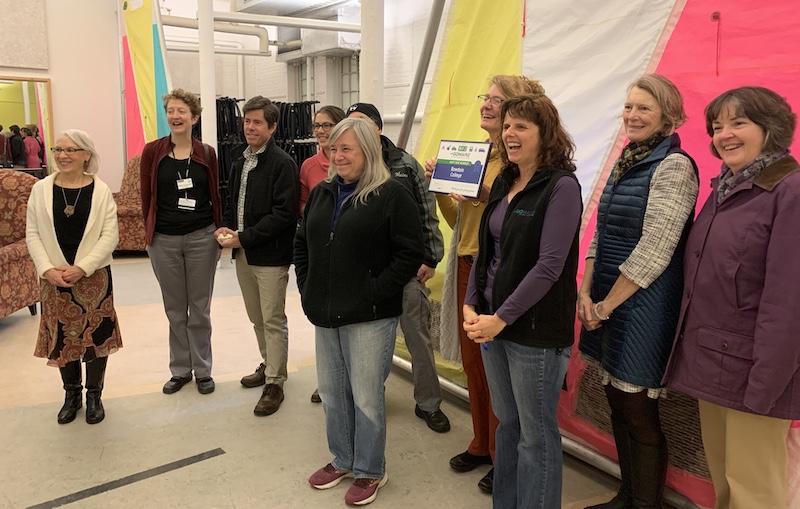 To recognize Bowdoin's participation, GO MAINE—the organization in charge of the competition—is making a donation in Bowdoin's name to Maine Cancer Foundation Access to Transportation, which gives people rides to their cancer treatments.
GO MAINE, which is sponsored by Maine's Department of Transportation and Turnpike Authority, encourages people to find less-polluting ways to get to their jobs. One of the ways it does this is to hold an annual competition for businesses, schools, and nonprofits in October called the WAY 2 GO MAINE Commuter Challenge.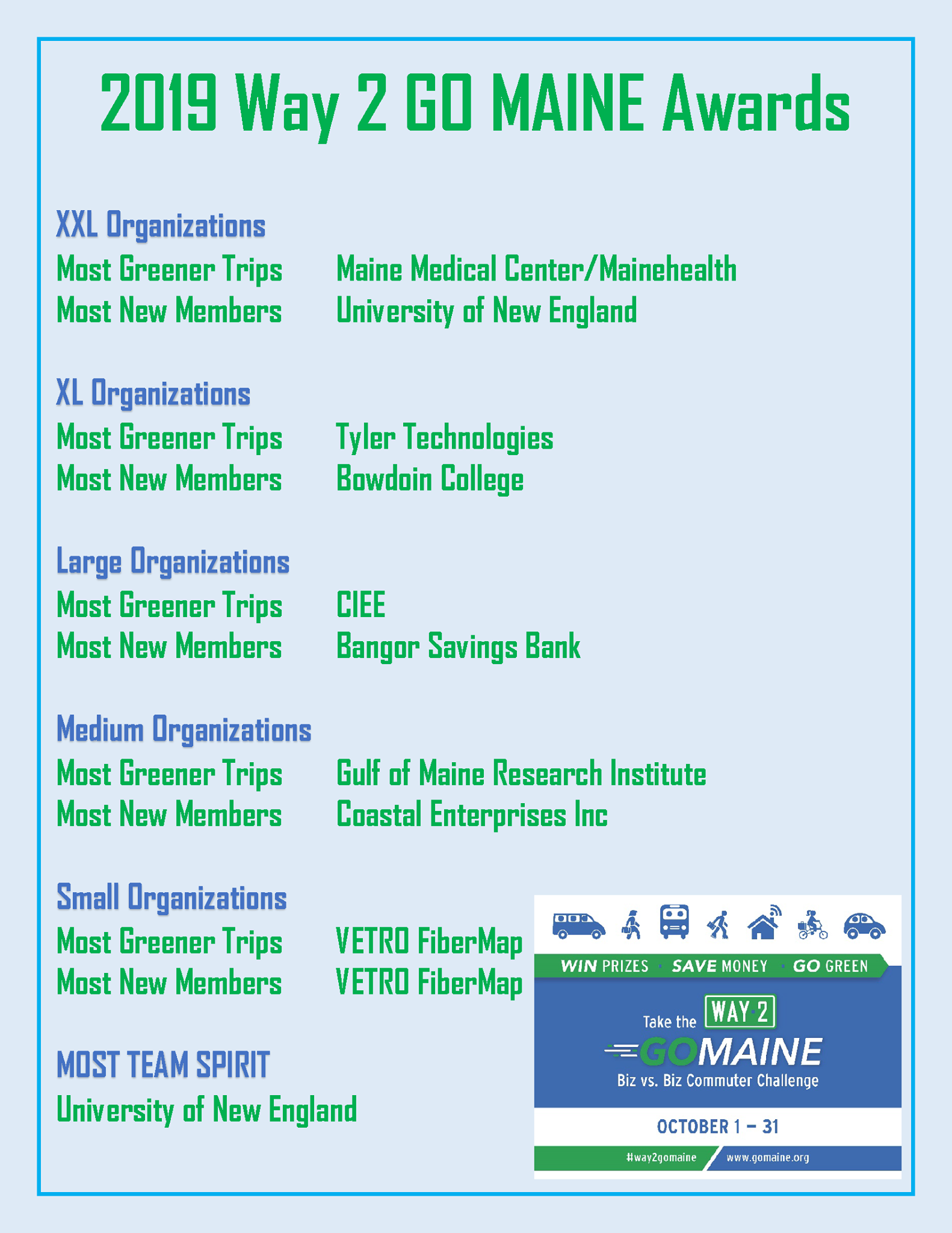 This is the first year Bowdoin has participated. In total, seventy-nine employees from Bowdoin joined this fall.
"It was really exciting to see all the participation from the Bowdoin community," said Keisha Payson, associate director of the Bowdoin Sustainability Office. "People are thinking about ways to reduce their environmental impact and to live a healthy lifestyle, and walking or biking to work is a way to fit that into your life."
She added that many participants also committed to taking the Metro Breez from Portland or carpooling. And she thought that some of the routines people adopted throughout October would stick even after the end of the competition.
Janice Jaffe, the interim director for student fellowships and research, walked five miles a day to and from work every day. After teaching for a semester in the walkable city of Madrid last spring, she said she decided to recreate her daily commute here. "I walked two and a half miles from my house to work in Madrid, and I decided to keep doing that when I returned home," she said, since she also lives two and a half miles from campus.
Though Jaffe started her walking commute in September, she said joining the community challenge kept her motivated even after the weather turned cold. 
Mike McDermott, Bowdoin's digital technology integration librarian, also joined the competition, logging the miles he biked or jogged—yes, jogged—to work. "I use the bike path along the Androscoggin River," he said.
Though McDermott, too, had already been trying to cut down his driving commutes before the competition, he said it gave him an extra boost to stick to a more environmental mode when he was contemplating taking the car in instead. "I support the cause!" he said.