Published September 26, 2017 by Tom Porter
Medical Journal Highlights Hailey Blain '18 for Work on Endocrinology Study
Hailey Blain '18 spent the summer of 2016 enrolled in an internship program at the National Institutes of Health working on a cutting-edge study looking at how children can be affected by Cushing's disease—a condition caused by a hormonal imbalance.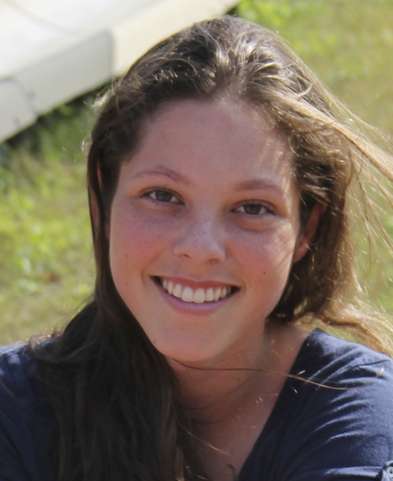 Blain, along with her mentor Dr. Maya Lodish, a pediatric endocrinologist, presented the study's findings at a national conference in Orlando, Florida, earlier this year.
The event came to the attention of Clinical Endocrinology News and was the cover story of its June issue, which also featured a photograph of Blain. "Cushing's disease has long been linked with increased cardiovascular risk in adults," wrote CEN's Michele Sullivan, "but the study by Dr. Lodish and Ms. Blain is one of the first to examine the link in children." The study found that children as young as six could be suffering the harmful cardiovascular effects of the condition, "with stiffer aortas and higher aortic pulse-wave velocity than do age-matched controls," said Sullivan.
"Presenting at the Endocrine Society Annual Meeting in Orlando was incredibly inspiring," said Blain, a biochemistry major. "Being surrounded by leading members of the field and being able to see how the concepts I learned in my classes at Bowdoin apply in the latest advances, was a great opportunity."