Published July 20, 2021 by Tom Porter
A Summer of Healing and Helping
The Office of Career Exploration and Development (CXD) has secured funding for more than ninety students this summer, enabling them pursue internships or career-related projects of their choice by providing them with a generous stipend to live on.
More than a dozen of those students have undertaken funded internships in health care-related fields. Here we profile ten of them: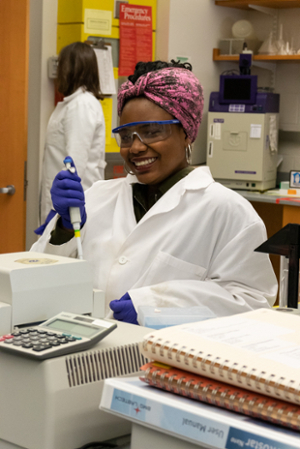 Adedunmola Adewale '22
Major: biochemistry
Minor: sociology
Working at:  University College Hospital, Ibadan, Nigeria
"As an aspiring physician whose goal is to practice in an underserved community, I wanted to gain some clinical exposure in a similar environment that would enable me to have an insight into the day-to-day responsibilities of health care professionals serving huge patient inflows in underresourced communities.
"Over the nine-week internship, I'm shadowing various departments, including pediatrics, surgery, emergency, psychiatry, and obstetrics and gynecology. I have attended departmental lectures and tutorials on various health topics and surgery procedures, observed surgeries, clinical patients, and care provider interactions. I've also learned important lessons about patient care in an environment with limited resources."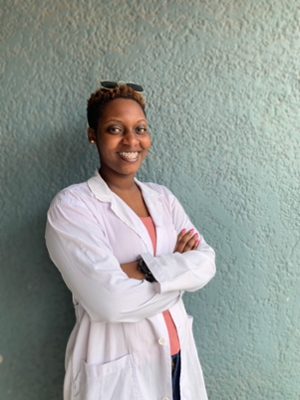 Ines Dushime '23
Major: biochemistry
Working at: Polyclinique du Carrefour, a private health care organization in Kigali, Rwanda.
"I work as an assistant caregiver in the HIV/AIDS department. My work includes providing support services and care management, education and self-management support, pharmacy services (under supervision), and access to clinical trial for people living with HIV. 
"I have always been passionate about making a difference in people's lives through quality health care. As an aspiring public health professional, I wanted to acquire relevant skills in identifying health risks and appropriately responding to them. As a Rwandan national, I also believe that it is my responsibility to contribute to my country's development through my passion, which is public health."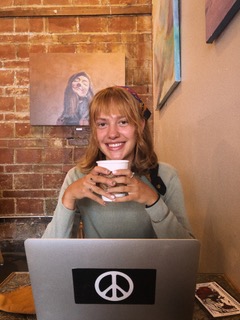 Mer Feero '23
Major: prospective biology major (and anthropology minor)
Working at: The Centers for Disease Control and Prevention, Office of Genomics and Precision Public Health (OGPPH), and Office of Advanced Molecular Detection (AMD), Seattle, WA.
"What I do is a little complicated, but basically, I work on analyzing a defined search of a database of COVID-19 journal articles for the journey between preprint publication and the final peer-reviewed article. We study the pathways, timelines, and similarities between the first publication on a preprint server and the final publication in a peer-reviewed journal. My initial goal is to create a blog post that will be posted to the CDC website with the results and discussion of my data analysis. I also plan to extend this project into a published scientific article, which is very exciting!
"I chose this internship because it's highly relevant to my planned career goal (infectious disease and public health), as well being extremely important given current global health issues and the ongoing pandemic. I also get a chance to combine aspects of my Bowdoin education, such as computer science, biostatistics, physiology, and science communication."
Lizzy Gracey '23
Major: psychology and visual arts double major
Working at: Psychology Specialists of Maine (PSM), Fort Andross, Brunswick.
"PSM offers counseling and therapy services, and I work with the director and founder, Dr. Julie Quimby, as well as the director of training and staff development, Dr. Kate White, and my tasks change on a daily basis. I have tied my visual arts major into the job by helping the group practice with branding. So far, I have created a new brochure for the company, as well as a brochure for a new program that they are launching called College Therapy Specialists. This program will offer online teletherapy for college students whose counseling centers have long waitlists.
"I was interested in PSM because it allows me to see what psychology looks like in practice. While I have studied the subject for three years, I can now see it in an applied format. I intend to pursue a doctorate in counseling psychology after I graduate from Bowdoin."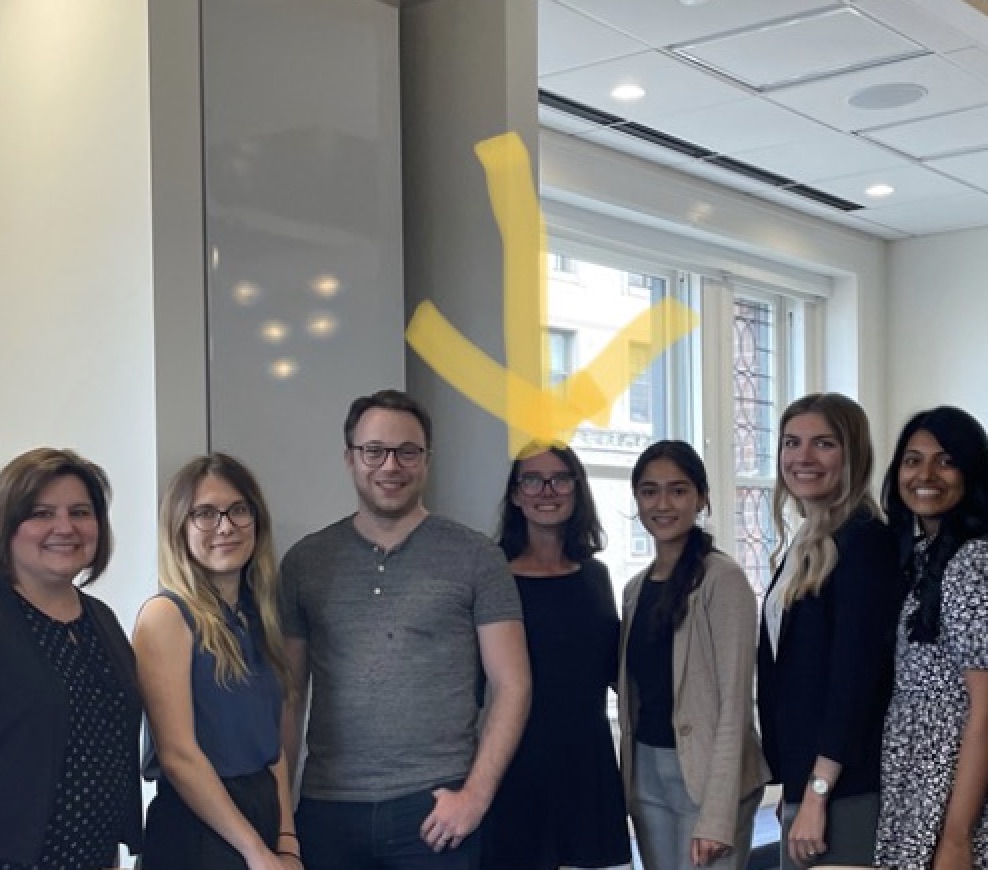 Major/minor: as a rising sophomore, she has not yet chosen.
Working at: Institute for Clinical and Economic Review (ICER)
"ICER is a nonprofit that champions fair access, fair pricing, and future innovation of drugs. I'm the patient engagement intern, so I work on all things patient-related, from the language of our patient engagement site to patient education efforts. I do everything but the tedious Xerox-making and coffee-grabbing work of a typical intern.
"I reached out to ICER because ,while health care isn't the sexiest area of public policy, it may very well be the most neglected; it has become painfully obvious that pharmaceutical companies are not being held accountable for their unconscionably high drug prices. Posting about it on social media just didn't feel like enough."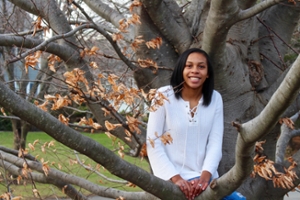 Kenya Mathieu '23
Major: sociology
Minor: biology
Working at: Millenium Physician Group, Naples Florida
"My internship is remote due to the COVID-19 pandemic, but I'm still able to tackle various projects. I have specifically been focusing on health disparities within the migrant population of Naples and the surrounding areas. Each week I also get the opportunity to sit in on virtual labs that are somewhat hands-on. The company provided me with tools that train me in basic life support skills. So far, I have been able to get my recertification in CPR. Over the coming weeks, I will learn skills such as using an AED machine to revive someone, inserting IV lines, and supplying oxygen through bag ventilations.
"I chose this internship because, after the difficult times we have had in the health care system recently, I knew, as a premed student, that learning about the injustices within the system and the improvements we need to make would be important for my future career in medicine."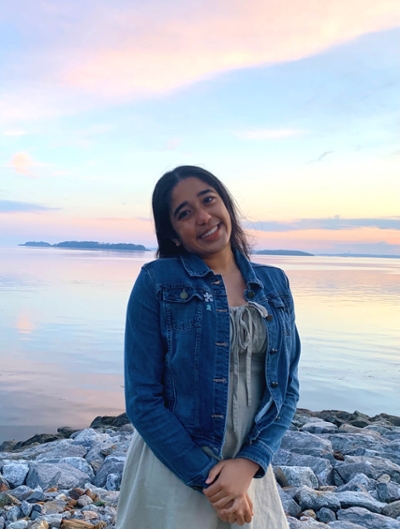 Manveer Sandhu '22
Major: biology
Minor: sociology
Working at: The Geliebter Lab at Mount Sinai Morningside, NYC
"I am a research assistant at the lab, which is conducting a public health study that provides participants with discounts on fruits, vegetables, and noncaloric beverages. The study explores the health outcomes of different dietary intakes, measuring body weight and composition, blood pressure, cholesterol levels, etc. As well as collecting data from participants, both remotely and in person, I am also a part of the lab's interim analysis team. This means I'm responsible for data organization and calculations and will ultimately help create graphs in R that best represent those data. I will also be exploring my own research question based on the data that this lab has collected.
"Beyond being a premed student, I have always been interested in public health as well. This internship provides me with the opportunity to work on a study that focuses on both public health and behavioral health. This is ideal for me, as I hope to pursue a career combining medicine and public health."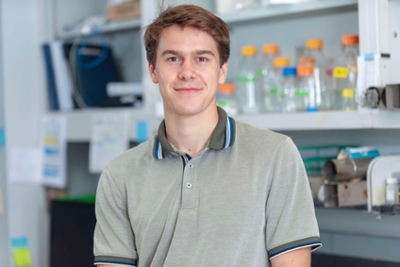 Henry Somerby '23
Major: biochemistry
Minor: visual arts
Working at: Memorial Sloan Kettering Cancer Center, Molecular Biology Department, NYC
"I'm working as research assistant in the lab of Dr. Andrew Koff, studying cellular senescence. Senescence is a state of permanent growth arrest that leads to localized inflammation. The more we can understand senescence, the better chance we could have of regulating it. This could have major implications in the biomedical field, because senescent cells are prominent in aging, wound repair, tumor suppression/progression, and embryonic development. The regulation of senescence also has great potential in cancer research because it could improve the overall experience of chemotherapy.
"The connection between senescence and aging and wound repair are what drew me in particular to this internship. As a Bowdoin squash player with a long injury history, I have been particularly interested in topics around wound repair and aging because they are specifically relevant to my health and future health. A breakthrough in addressing these fields could completely alter the quality of life in injured and elderly people, and that is very exciting to me."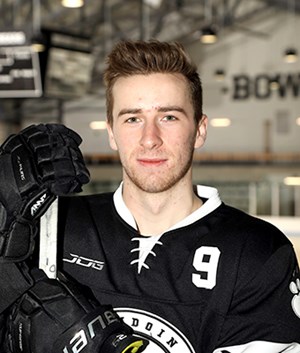 Andy Stoneman '23
Major: computer science and philosophy double major
Minor: physics
Working for: Haystack Diagnostics, Lowell, MA  (remotely)
"I'm a research and business development intern, and biotech has always been a really compelling field to me, so this is an ideal internship. I'm interested in the crossroads of technology, entrepreneurship, and humanitarian aid, and Haystack perfectly fits this mold. The company is in the very early stages of development, so I get to see a firsthand view of a biotech startup, sitting in on a variety of meetings, experiencing and learning a wide array of content.
Haystack is developing a medical device that will help better diagnose neuromuscular diseases, and the technology it's developing to do it is absolutely fascinating, so it covers my two other interests really well! It's been wonderful working with them thus far, and I'm excited to see where we'll be at the end of the summer."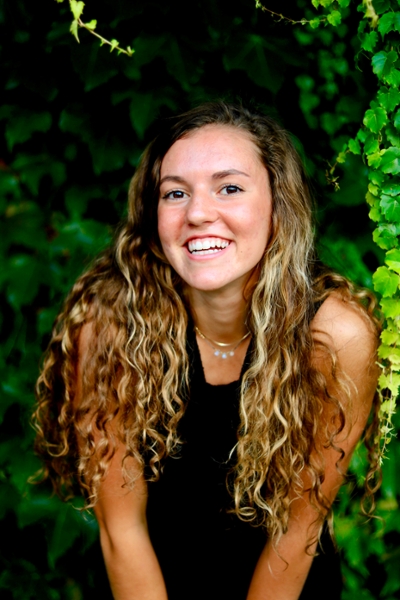 Triana Willmert '22
Major: psychology
Minor: education
Working at: Bridgercare, Bozeman, MT
"Bridgercare is a nonprofit that runs a reproductive and sexual health clinic serving the community of Bozeman and some of its neighboring towns. It provides annual wellness exams, STI screenings, cancer screenings, birth control prescriptions, IUD implants, and more. The clinic uses a sliding fee scale based on income and insurance coverage, which ensures that anyone in the community can access the care they need regardless of financial standing. I work partly in the family planning lab, helping to prepare patients' rooms and other tasks. The bulk of my work, however, is on the health education side, working with Bridgercare's education and development directors, helping to run community programs and build relationships with local businesses.
"I chose this internship because I am interested in women's health. I'm also intrigued by the nonprofit aspect of the organization, especially in a red state like Montana that can often run into pushback from community members regarding sex education and reproductive services."