Published April 27, 2021 by Bowdoin College Museum of Art
Creating the David C. Driskell H'89 Fund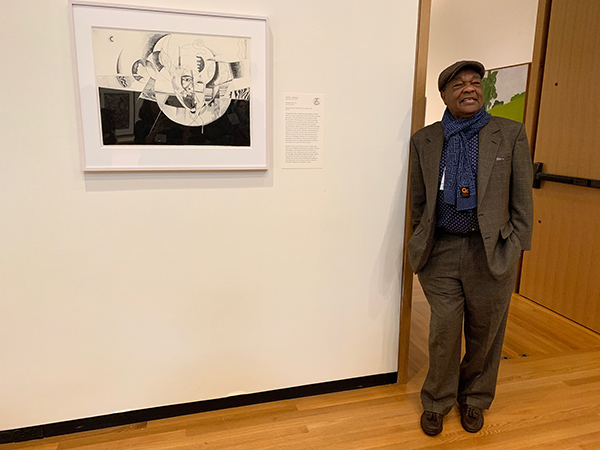 The BCMA is proud to announce the establishment of the David C. Driskell H'89 Fund. Dr. Julie L. McGee '82, an associate professor of Africana studies and art history at the University of Delaware, has provided an initial gift to establish this fund. Annual income from the fund will support programming such as exhibitions and public programs on African American art. This work, along with the associated diversity, equity, and inclusion activities, is vital to the BCMA and will further its reputation as one of the leading academic art museums in the United States. While McGee's gift lays a foundation for this new fund, please note that we welcome additional donations.
This gift honors the memory of the distinguished artist, educator, and curator David C. Driskell H'89, who sadly passed away last year. Born in 1931 in rural Georgia, Dr. Driskell led a remarkable life. His artistic practice began as a child and was pursued with vigor throughout his long career; his 1976 exhibition and book, Two Centuries of Black American Art, 1750-1950, established him as one of the leading authorities in the field of African American art; and he taught generations of students at Talladega College, Howard University, Fisk University, and the University of Maryland, College Park.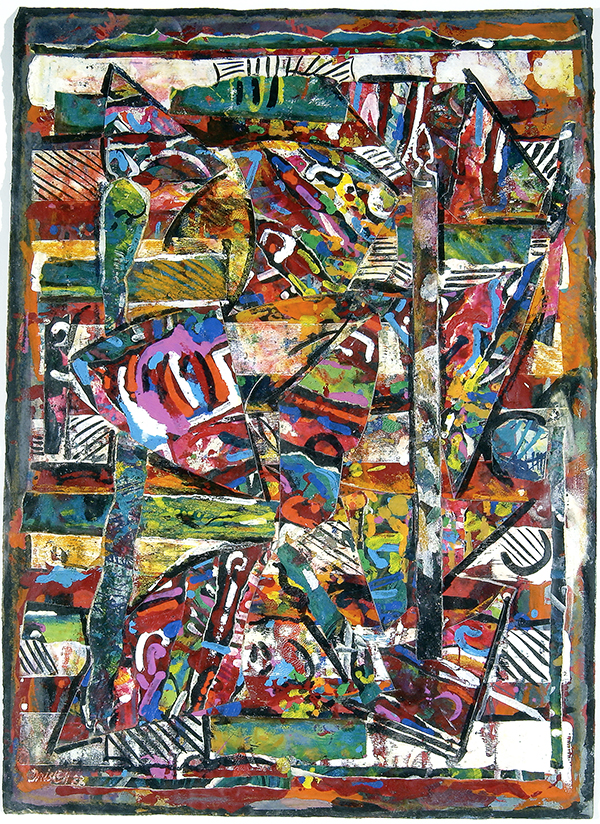 Driskell had long ties to Maine and to Bowdoin. Having attended Maine's Skowhegan School of Art and Design in 1953, he purchased later a home in Falmouth, where he spent a part of every year until his death. In the spring of 1973, he taught at Bowdoin and was the subject of a solo exhibition at the BCMA. In 1989, he was awarded a Bowdoin honorary degree, and in 2019 he returned again to campus to participate in activities related to the 50th anniversary of the Department of Africana Studies.
Dr. McGee is an important scholar of African American art and contemporary African art. Among her many publications, she has authored the biography David C. Driskell: Artist and Scholar (2006) and has contributed an essay to the catalogue, David Driskell: Icons of Nature and History, which accompanies a major exhibition of Dr. Driskell's art that is currently on view at the High Museum in Atlanta. This exhibition will travel to the Portland Museum of Art in June. In addition to her teaching and research, McGee directs the Interdisciplinary Humanities Research Center and the Paul R. Jones Initiative, an endeavor to foster critical thinking with and through African American art, at the University of Delaware.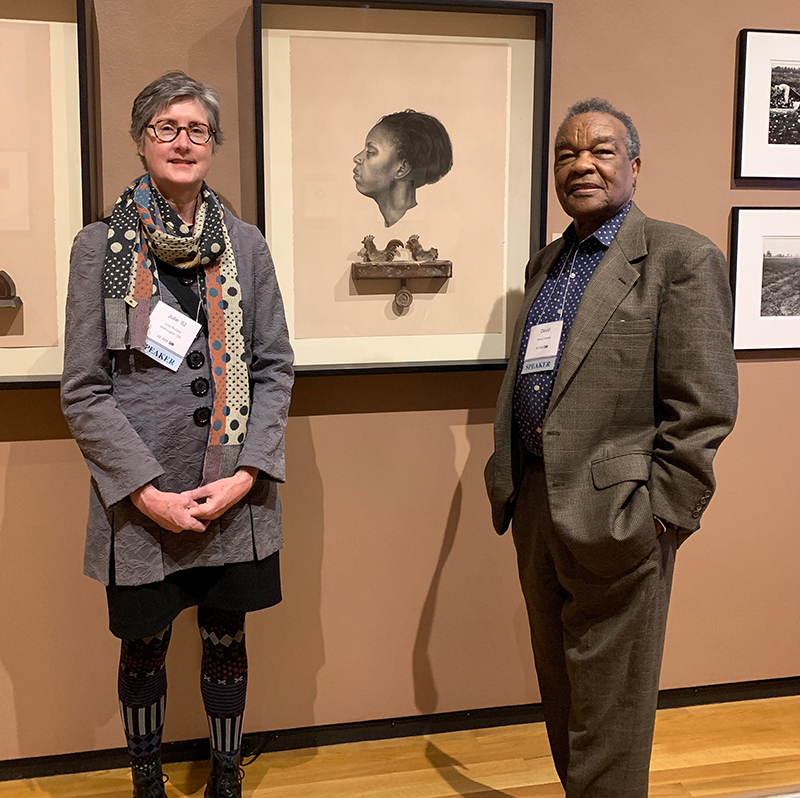 About this gift, McGee has recently said: "David C. Driskell was an audacious educator, curator, and artist. He had an expansive understanding of the history of visual art and believed that the creative impulse connected all artists. Driskell affirmed the rightful place of African American art in this ancient and venerable history. This fund honors this legacy and the capacity for Bowdoin to expand upon its significance. It acknowledges that diversity, equity, and inclusion are practices that serve the visual arts and vice versa. Most importantly, we hope that this fund inspires audacity in measures that continue to inform a more just and equitable society. For me, this is about foregrounding Driskell's legacy in the context of Bowdoin's commitment to a liberal arts education in service of the common good, and the importance of the visual arts to this work."
Since the receipt of McGee's gift, others have stepped forward to support this fund in Dr. Driskell's honor. We welcome additional financial contributions from friends of the BCMA. If you are interested in making a donation, please click here, or you may reach out to Susan Harrison, leadership gifts officer and Museum liaison in Bowdoin's department of Development and Alumni Relations at sharris2@bowdoin.edu or 207-725-3883. We appreciate greatly Dr. McGee's generosity in establishing this fund and look forward to the projects and students it will support in the years to come.
Illustrations: Shaker Chair and Quilt, 1988, encaustic and collage by David C. Driskell, American, 1931–2020. Museum Purchase, George Otis Hamlin Fund, 1990.2. Bowdoin College Museum of Art.
Julie McGee '82 and David C. Driskell H'89 enjoying the exhibition African/American: Two Centuries of Portaits at the Bowdoin College Museum of Art in November 2019.