Published September 29, 2020 by Bowdoin College Museum of Art
Virtual Family Saturdays This Fall at the Museum of Art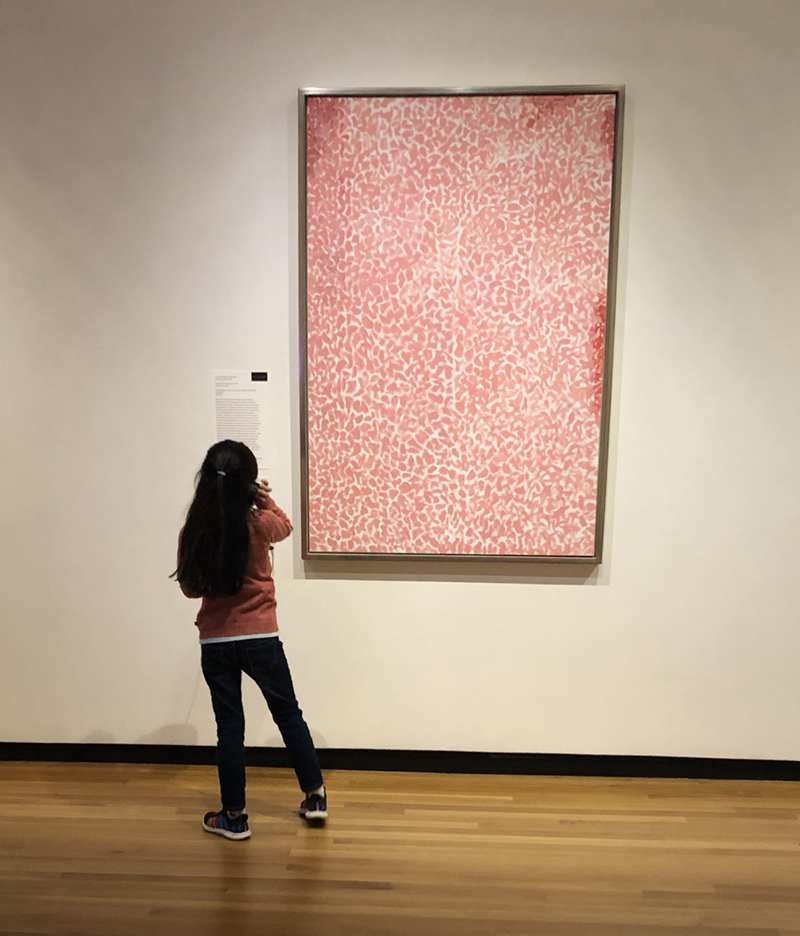 During this pandemic, the Museum is seeking to carve out spaces for engagement even if our doors are closed to the public. I have been especially concerned about our younger visitors – the children that attend our family programming throughout the year. Families are struggling to find enough activities to keep their children entertained while learning, and with remote schooling happening all over the nation, it is vital to incorporate fun activities into the mix.
For this reason, the Bowdoin College Museum of Art will be offering virtual Family Saturday programming twice this Fall: October 24 and December 12. Similar to our regular Family Saturdays, these virtual programs will explore artworks currently on view in the Museum and offer an activity related to one of the exhibitions. The programs will be pre-recorded, offering families a chance to revisit the program at a later date or share the program with others.
This fall, the first Family Saturday will be focused on the current exhibition, New Views of the Middle Ages: Highlights from the Wyvern Collection. This exhibition brings together fifty medieval works of art to provide new insight into the past. Families are encouraged to visit the online exhibition for a fuller view of the show. During the October Family Saturday, we'll explore artistic materials and techniques used in this period using a variety of objects.
For December, we hope to highlight Presence of the Past: Art from Central and West Africa. It is never too early to introduce children to art from other cultures. This exhibition highlights how the arts of Central and West Africa represent social themes across time. For an overview of the exhibition, please visit the online exhibition associated with this show. We will look at objects to explore how Central and West Africans honored their ancestors and celebrated their culture.
These offerings will be featured on our Young Learners page – a site devoted to further online engagement with our permanent collection. We await the day that we can share our collections with families in person. Until then, be on the lookout for the October and December Family Saturdays hosted by the Museum of Art.
Do you have any suggestions for other family programming you'd like to see in the spring? Send your feedback to Elizabeth Humphrey, ehumphr2@bowdoin.edu.
Elizabeth Humphrey
Curatorial Assistant and Manager of Student Programs
Bowdoin College Museum of Art