Published October 26, 2020 by Bowdoin College Museum of Art
New Technology Promises New Perspectives on the Middle Ages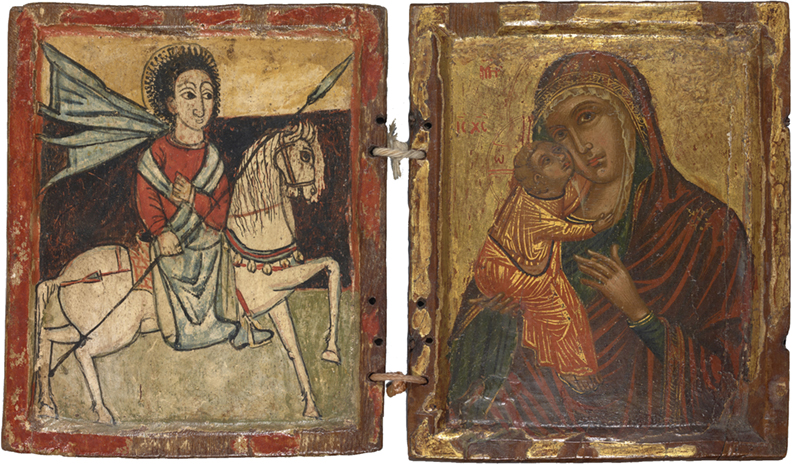 On Thursday, November 5, from 1:00–2:00 pm, the Museum will host a virtual panel "New Views of the Middle Ages: The Art Exhibition, Technology, Accessibility, and New Knowledge in the Age of Covid-19." Featuring the voices of an international range of experts, the event will focus on the ways in which museums can use technology to maintain, and perhaps even increase engagement on the part of specialists and the general public by stimulating new ways of understanding medieval art. While initiatives to explore digital tools were already in place or in development before the pandemic, the forced closure of museums and galleries and the restricted visitation now necessitated by health concerns has accelerated these efforts in the face of urgent necessity. In this new environment, we welcome the opportunity to re-evaluate the effectiveness of new technologies and to envision new paths forward. The panel will feature the voices of Barbara Boehm, Paul and Jill Ruddock Senior Curator for The Met Cloisters; Eyob Derillo, Curator of Ethiopian collections, British Library; and Sir Paul Ruddock H'19, philanthropist and supporter of the arts. The panel will be moderated by Sean Burrus, Andrew W. Mellon Postdoctoral Curatorial Fellow at the Museum of Art; Kathryn Gerry, Visiting Assistant Professor of Art, will offer introductory remarks.
Bringing together expertise from museums, libraries, and philanthropy, the program will consider how new electronic tools create new possibilities for storytelling, through the internet and social media, and for visual analysis, through techniques such as three-dimensional scanning and Reflectance Transformation Imaging (RTI). To this end, the discussants will address the digital strategies they find most compelling. They will contrast and compare the experience of viewing works of art in person and encountering them online. They will further consider the implications of democratizing access to works of art as well as the authority to describe their significance. Finally, they will consider what may lie ahead as museums and libraries restructure themselves for the future.
These questions have much more than purely "academic" interest for campus museums today, especially as students and professors adapt to technologies that expand opportunities to share new information from remote locations and to bring into proximity individuals and objects that may not share the same physical space, or which may be too fragile to withstand repeated handling. As teaching at Bowdoin has pivoted toward the virtual arena, so too has the Museum reexamined how it makes its own collections available for research, teaching, and pure enjoyment. Students and faculty have generously served as partners in this work, embracing experimentation, and making the most of new opportunities to interact with our collections and exhibitions. "New Views of the Middle Ages: The Art Exhibition, Technology, Accessibility, and New Knowledge in the age of Covid-19" promises to offer valuable insights into how the very tools we use to examine the past may help build new opportunities for engagement and greater understanding in the future.
This is an online program. Register here
Anne Collins Goodyear
Co-Director, Bowdoin College Museum of Art