Published September 30, 2019 by Bowdoin College Museum of Art
"Assyria to America" to Open October 24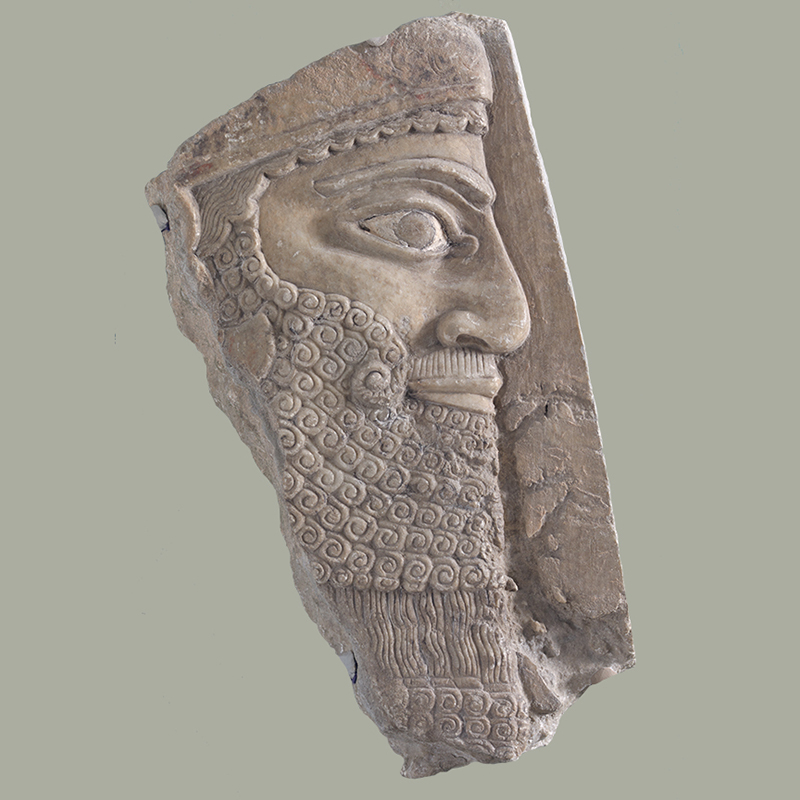 On October 24, the Bowdoin College Museum of Art opens a new exhibition, Assyria to America. For the first time since their removal from modern-day Iraq, the Assyrian reliefs from the Northwest palace at Nimrud are reunited with ancient Assyrian and Mesopotamian objects to shed light on the ancient cultures behind them. Curated by Sean P. Burrus, Andrew W. Mellon postdoctoral curatorial fellow, and James Higginbotham, associate professor of classics and curator of the ancient collection at Bowdoin, the exhibition tells the story of the reliefs from their ancient creation for the palace at Nimrud to the present, including their rediscovery in the mid-nineteenth century and recent developments in Iraq. On view will be loans from the Metropolitan Museum of Art and the Harvard Semitic Museum, which invite visitors to imagine the sensory experiences and vibrant court life on offer at the royal palace complexes in the Assyrian capital at Nimrud. As the exhibition reveals, the palace was filled with exotic woods, colorful and intricately woven textiles, painted bricks, delicate ivories, and ornately carved furniture.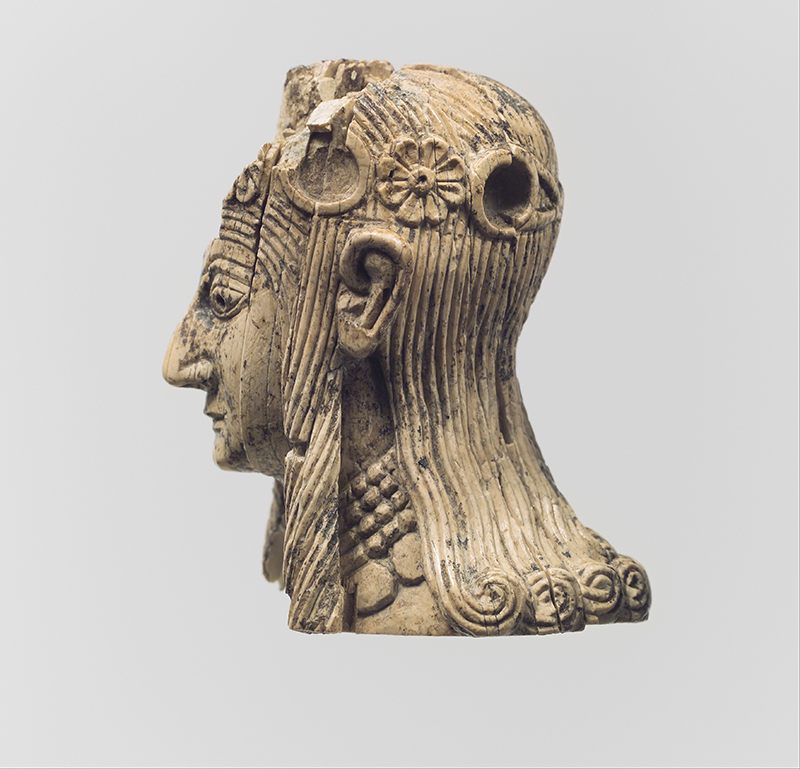 Among the works in the exhibition will be ivory furniture inlays that once decorated the palace along with ancient vessels that reveal banqueting cultures during the Neo-Assyrian empire (10th–7th century BCE). Cuneiform tablets and cylinder seals on view will speak to the rise of writing in ancient Mesopotamia and reveal the broader network of its cultural and political allies and adversaries across the ancient world. Also included in the exhibition are works by the Iraqi-American contemporary artist Michael Rakowitz, who combines colorful packaging materials from the Middle East and Arabic newsprint into modern recreations of ancient artifacts looted or presently in peril in Iraq and Syria. Returning to the Museum will be the polychrome projections that digitally restore the surface of one of Bowdoin's reliefs. Other new digital components include a virtual model of a statue of King Ashurnasirpal II based on an original in the British Museum, a digital timeline, and interactive touchscreens allowing visitors to view the reliefs in new ways.
 Join us at 4:30 pm in Kresge Auditorium on Thursday, October 24 for a special lecture, celebrating the exhibition, "From the Court at Nimrud to the Halls of Bowdoin: Assyrian Art and its American Receptions."
Sean P. Burrus
Andrew W. Mellon Postdoctoral Curatorial Fellow
Illustration: Unknown Artist, Head of a Female Figure, ivory, by an Unknown Artist. The Metropolitan Museum of Art, Rogers Fund