Dates:
Location:
Becker Gallery
This exhibition showcases drawings created in the mid-1950s by Japanese school children from Hiroshima.
Selected Works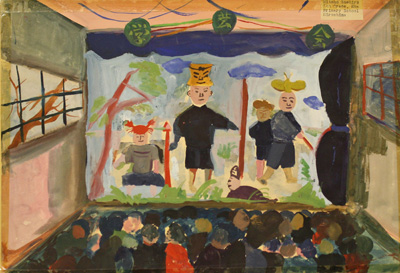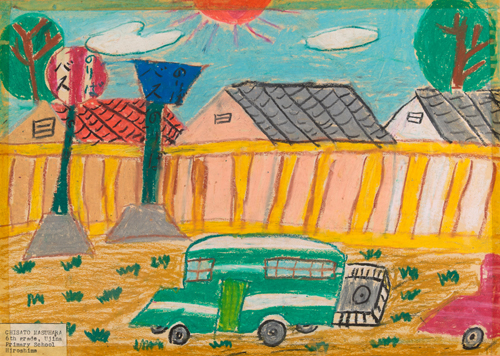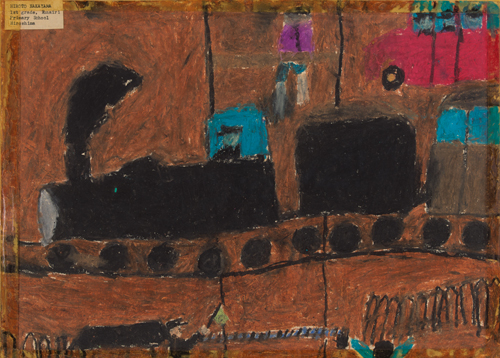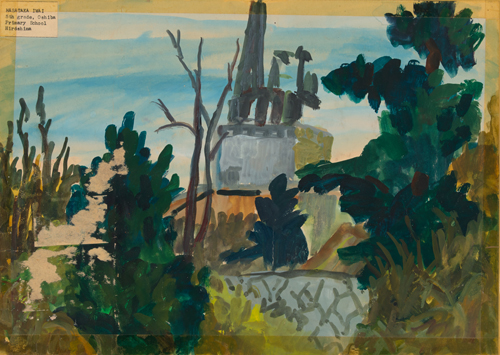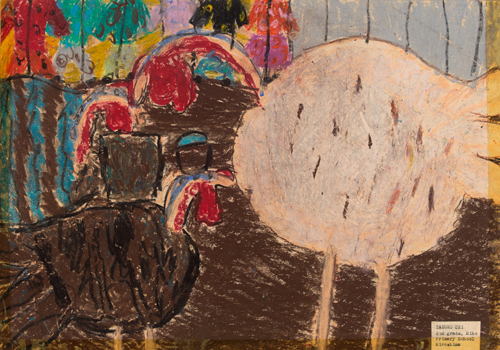 About
This selection of works by Japanese children and by the Japanese-American artist Chuzo Tamotzu (1887–1975) explores the legacy of an art exchange between elementary school students in Santa Fe and Hiroshima in the early 1950s. The project was conceived by Tamotzu, who was born in Japan and came of age as an artist in the United States. After arriving in New York in 1920, Tamotzu actively pursued his career as an artist, later served in the American military during World War II, and eventually became an American citizen. Tamotzu eagerly sought reconciliation between the country of his birth and that of his home. He had great confidence that young people, raised in the wake of the devastating explosion of the atomic bomb, could heal political rifts by offering a fresh perspective on the world and thus help to establish lasting peace.

In organizing the exchange, Tamotzu received vital assistance from Susan B. Anderson, the Director of Art Education of the Santa Fe city schools, and Iwao Yonemoto, who transported the works between the United States and Japan. Numerous schools in each city participated. Although the drawings created as part of this undertaking by American students are now unlocated, newspaper articles from the period express the international excitement generated by this exchange. Today, the works by Japanese students, carefully preserved by Tamotzu's family, enable us to appreciate Tamotzu's conviction that the creative vision of young people can foster new channels of communication and reconciliation across cultural and political boundaries.
View the on-line catalogue for this exhibition.
Acknowledgements
The Bowdoin College Museum of Art gratefully acknowledges the support of Dr. Marc B. Garnick '68 and Barbara Kates-Garnick for their generosity in making the research, interpretation, and exhibition of these drawings possible. We also thank Michael Amano '17 and Virginia Crow '18 for their hard work and generous dedication to this project. Several Bowdoin faculty members made invaluable contributions to this undertaking, in particular Hiroo Aridome, Vyjayanthi Selinger, and Hadly Horch. Numerous individuals helped make possible research in Hiroshima, particularly Rie Nii and the Chuugoku Shimbun News Company, Yukiyo Kawano, and Justin Ehringhaus '16. For their invaluable encouragement, we thank Roger Shimomura, Aiko Izumisawa, and Robert Jacobs. Finally we offer special thanks to the student artists, now grown, who shared their stories with Michael Amano: Kiyoshi Hayashi, Shoji Noma, Masaharu Takami and Taiko Terakawa.
Multimedia Resources