Dates:
Location:
Becker Gallery
This exhibition features dialogues and collaborations among seminal African-American artists and writers of the twentieth century
Selected Works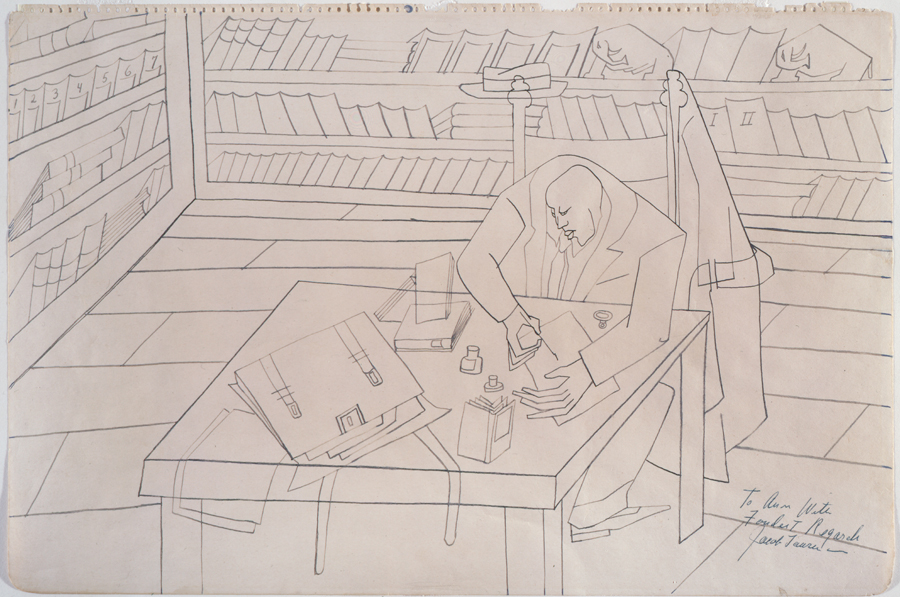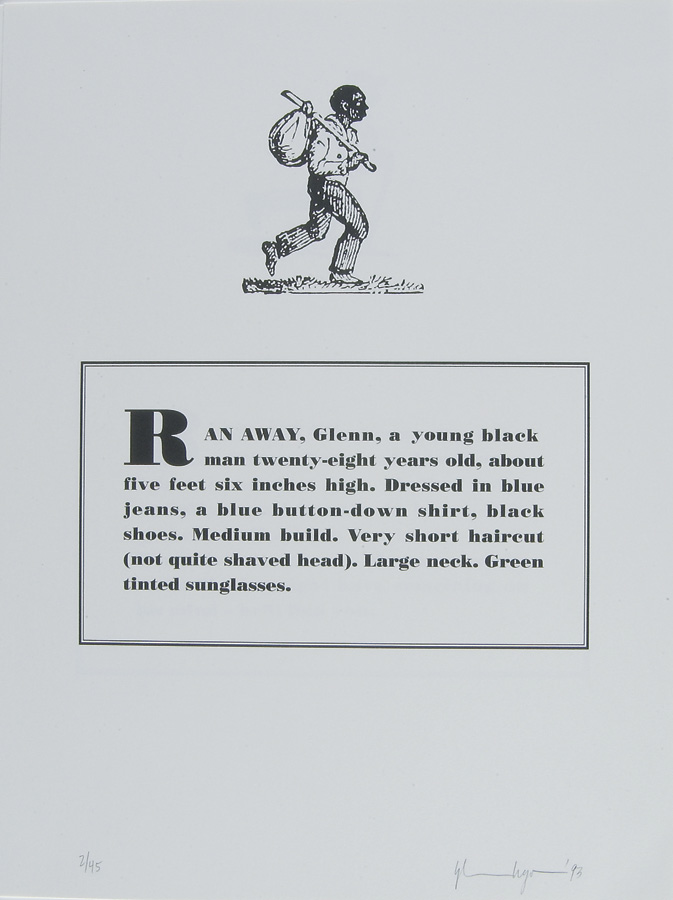 About
Western culture has often privileged words over images as carriers of cultural "truth." Artists and writers represented in this exhibition reimagined this typically hierarchical relationship and conspired to create new socio-political allegories and meanings. In some cases, artists spun radical interpretations of literary texts with new illustrations. In others, artists and writers collaborated on books in which words and images communicate together with equal weight. Several works collapse the separate worlds of image and text altogether, as words become charged visual objects in themselves.
The parallel and intersecting cultural enterprises of art and literature since the Harlem Renaissance of the 1920s are valuable sources for the study of race relations in America. Throughout the past century both artists and writers adopted forms of subterfuge and play to expose fixed power relationships between cultural groups. Their artistic experiments allowed for catharsis and critique across racial boundaries.

Organized with Elizabeth Muther, Associate Professor of English, Bowdoin College, in conjunction with her course "African American Literature and Visual Culture."
Programming
February 24, 2015 | 4: 30 p.m. | BCMA
Gallery Conversation: "'Now You Cookin' with Gas': Word and Image in African American Art"
Elizabeth Muther, associate professor of English, and students from her course "African American Literature and Visual Culture" lead a tour of Letters and Shadows: African American Art and Literature Since the Harlem Renaissance.