Dates:
Location:
Shaw Ruddock Gallery
This introduction to art of the modern period includes masterpieces by Thomas Cole, William Merritt Chase, Winslow Homer, Andrew Wyeth, and others.
Works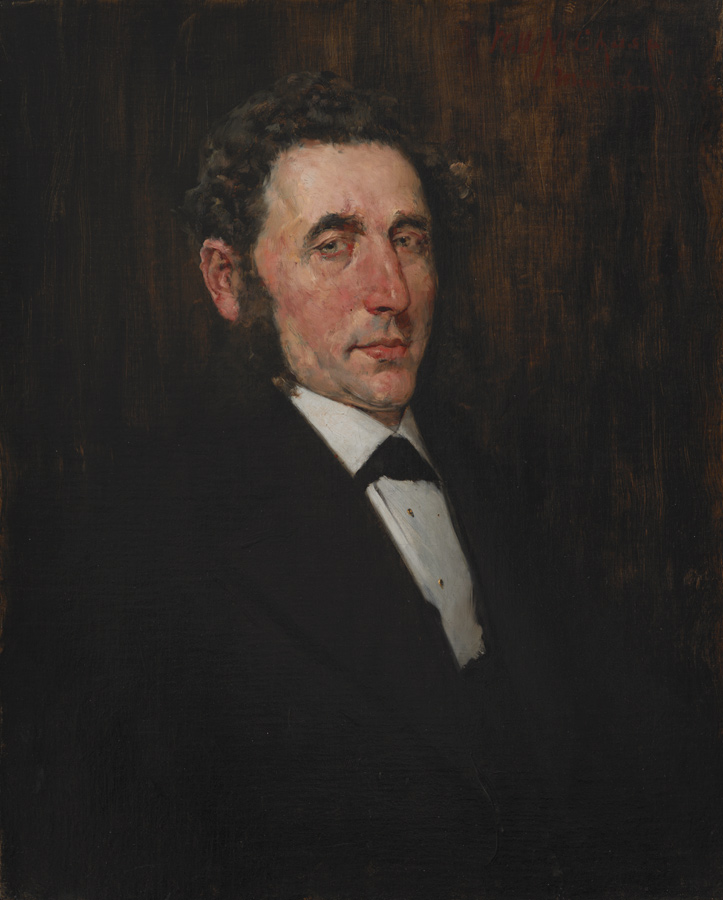 About
Artists learn their craft through all available means. In nineteenth-century America, formal art education was initially limited, given the small number of schools devoted to the arts. While early would-be painters often studied with untrained practitioners or apprenticed with established talents, artists increasingly traveled to Europe to receive an education. Different philosophies grew up about art-making. Some emphasized the study of classical traditions, while others stressed the direct observation of the natural world. This exhibition highlights the education and working processes of American artists between 1840 and 1950, a period that saw rapid growth in educational opportunities for aspiring artists. Yet, while options increased for formal training, this era also witnessed a marked disillusionment with the academic tradition, as the emergence of modernism led artists away from established conventions towards investigations of new artistic subjects and forms.
RELATED PROGRAMMING
February 20, 2014 | 7:00 p.m. | Bowdoin College Museum of Art
Thursday Night Salon: "Thomas Cole at Work: Landscape Painting in the Catskills"
Museum Co-Director Frank Goodyear speaks about the working process of Thomas Cole, one of America's most celebrated landscape painters.