Dates:
Location:
Media Gallery
Thierry De Mey interprets the Prélude à l'après-midi d'un faune, a musical composition by Claude Debussy based on Stéphane Mallarme's poem of the same title.
Works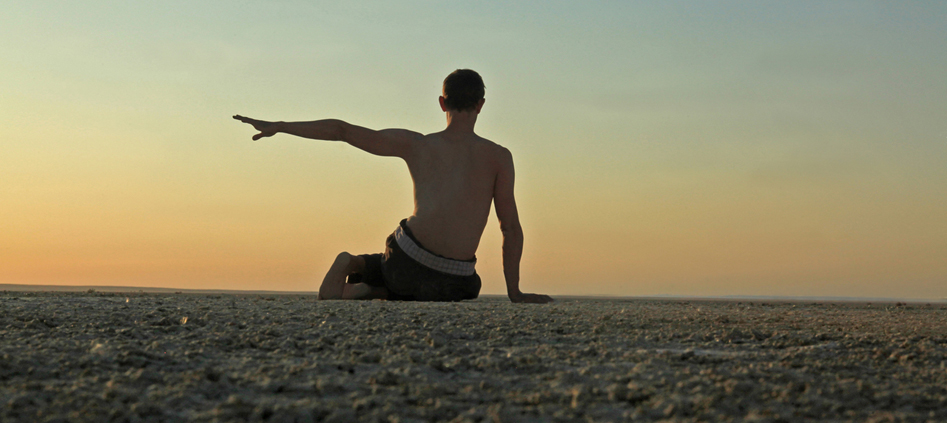 About
Claude Debussy's orchestral masterwork Prelude to the Afternoon of a Faune (1894) was a turning point in the history of music. Inspired by Stéphane Mallarmé's symbolist poem The Afternoon of a Faun (1865-1867) and set in only remotely tonal harmonies, it is a meditation about the fragility and ephemerality of memory, experience, and existence itself. In 1912, Vaslav Nijinsky choreographed and danced the piece for Diaghilev's Ballets Russes, in performances that scandalized the audience. In this work, a faun contemplates whether he has simply imagined the nymphs that spurned him.
This film presents a contemporary response to Debussy's music (and Nijinsky's famous interpretation), created by the Belgian choreographer Anne Teresa De Keersmaeker and performed by Marc Lorimer and Cynthia Loemij. It is filmed in Kazakhstan, in a desert formerly occupied by the Aral Sea. This multi-layered work provides a gripping update to a vital tradition at the core of modern art. It resonates with Maurice Prendergast's idyllic renderings of the seaside from the early years of the twentieth century.