Workplace Accommodation Request Process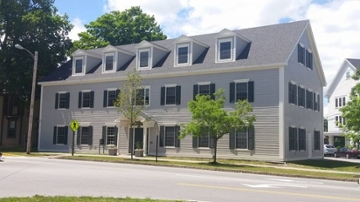 Individuals needing to request accommodation for a permanent or temporary disability, or to receive further information should contact Mary Cote or Kristin Steinman in Human Resources.
Documentation Needed
Documentation provided to support a request for accommodation needs to be a current, relevant written report of an evaluation by a qualified medical professional that includes:
The existence of the disabling condition.
Identifies the functional limitations caused by the condition in the employment situation.
Time period.
Relates the current impact of the condition to the accommodations being requested.
The Process
Human Resources will meet with the employee and review the medical documentation, essential job functions and workplace accommodation request. While awaiting medical documentation, reasonable accommodations may be provided on an interim basis.


Human Resources will reach out to employee's manager to determine if the accommodation may be reasonable. The department will be informed of the employee's limitations and accommodations requested, but medical information will remain confidential.


Following the dialogue between the employee and manager, Human Resources will communicate to both the employee and manager any mutually agreed-upon accommodation(s) and the time frame for the accommodation.
Employees are responsible for contacting Human Resources if the reasonable accommodation is not implemented in an effective and timely manner, or if the accommodations need additional modifications. Human Resources will work with the employee and the manager to resolve differences regarding the agreed-upon accommodations.

In some cases, short term disability (STD), Family Medical Leave Act (FMLA) or workers' compensation (WC) or the Employee Assistance Program (EAP) may be an appropriate reasonable accommodation.