Community
In the Russian department at Bowdoin you will find dedicated professors who are committed to helping you flourish; talented classmates eager to take part in the life of the department, both in and beyond the classroom; and a supportive, inspiring, and fun community that can provide a home within the larger Bowdoin landscape. Share your ideas, discover new interests, and make friends for life.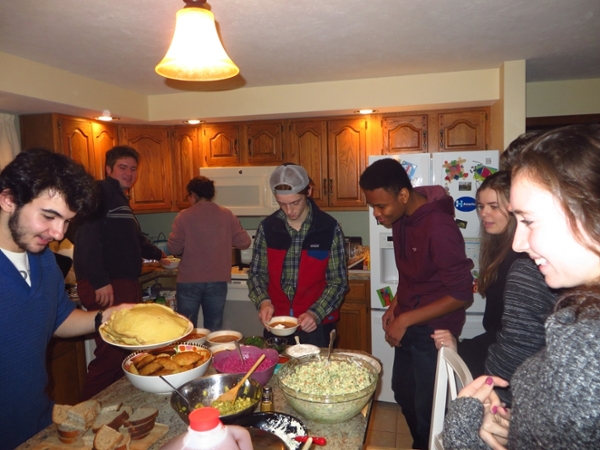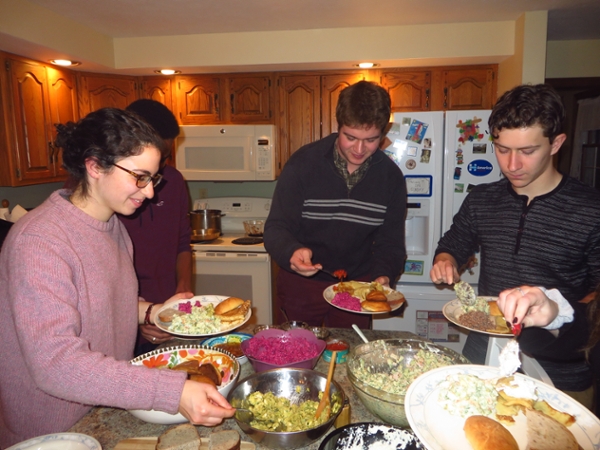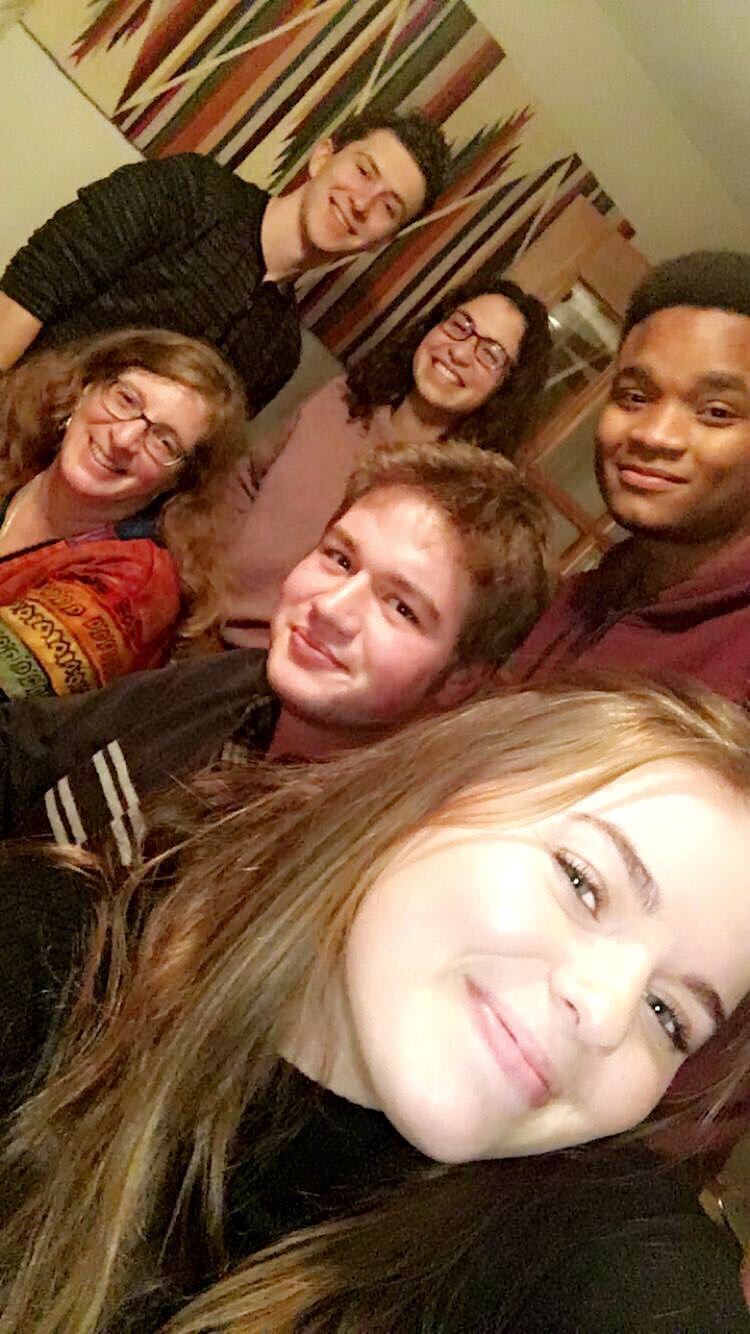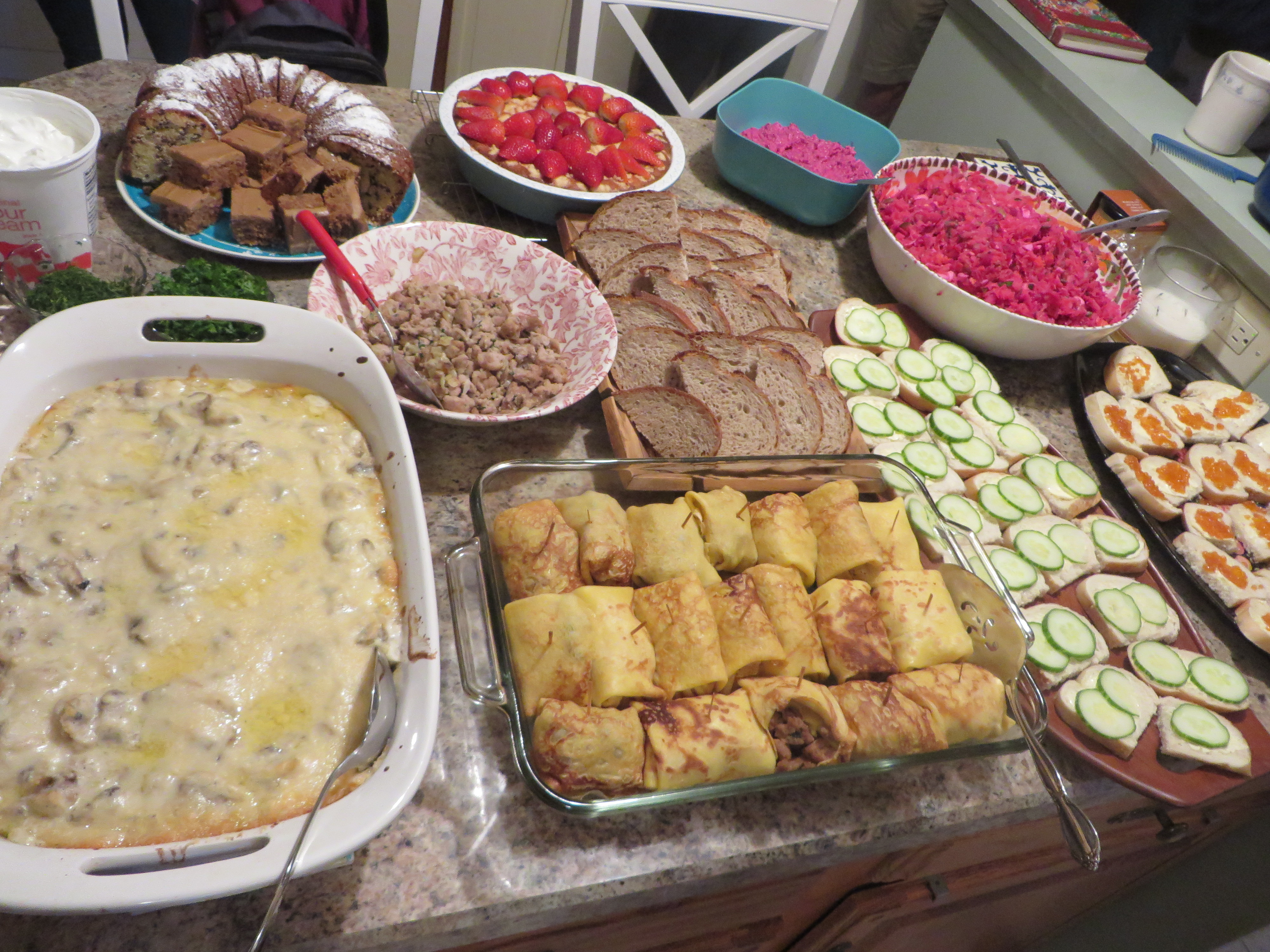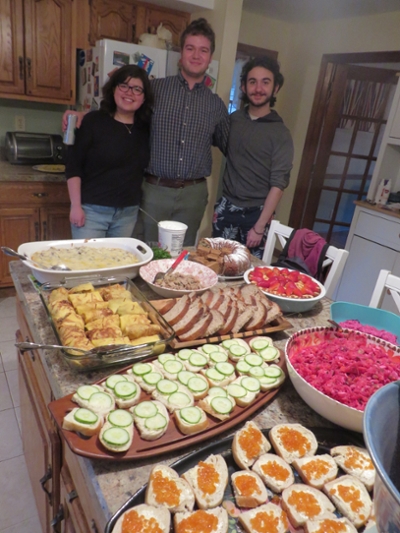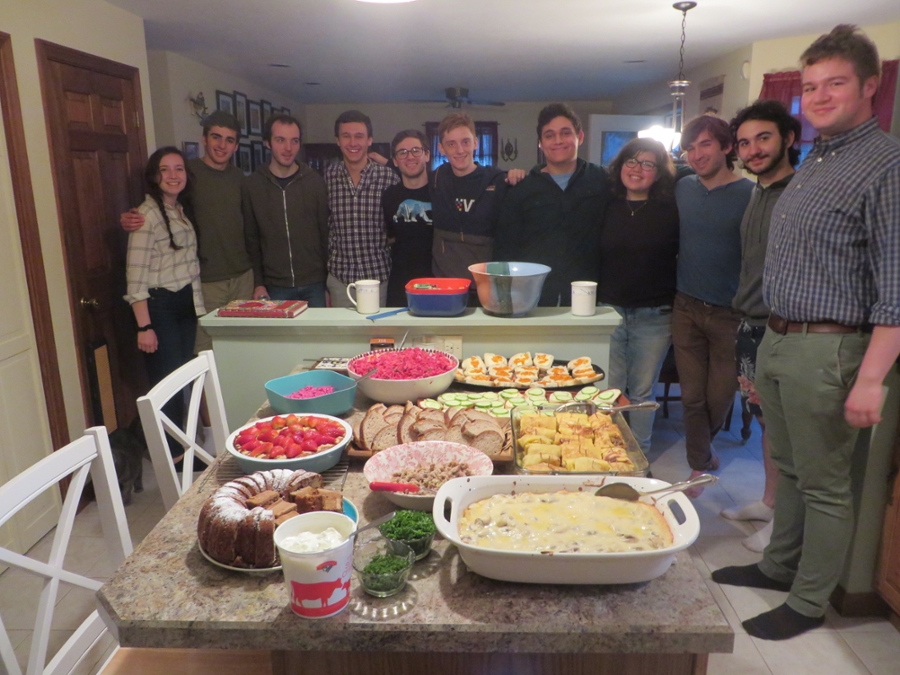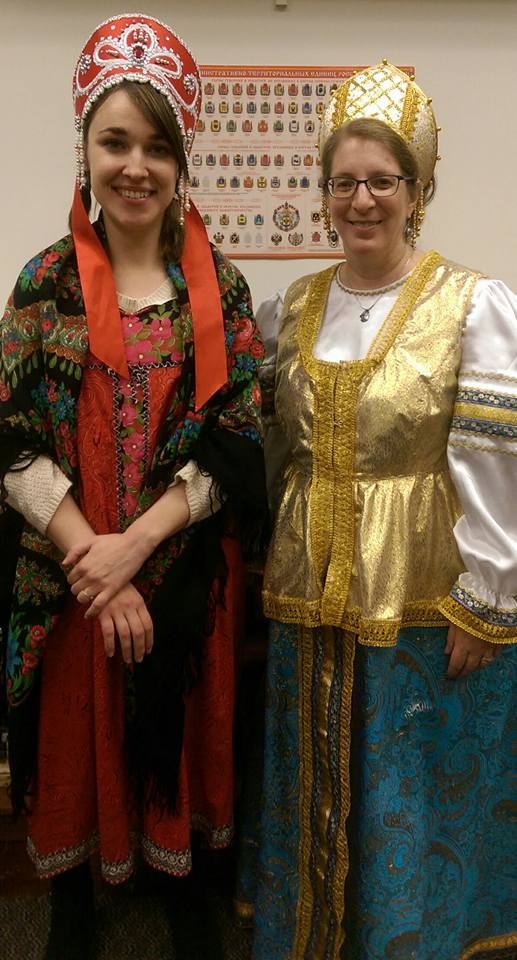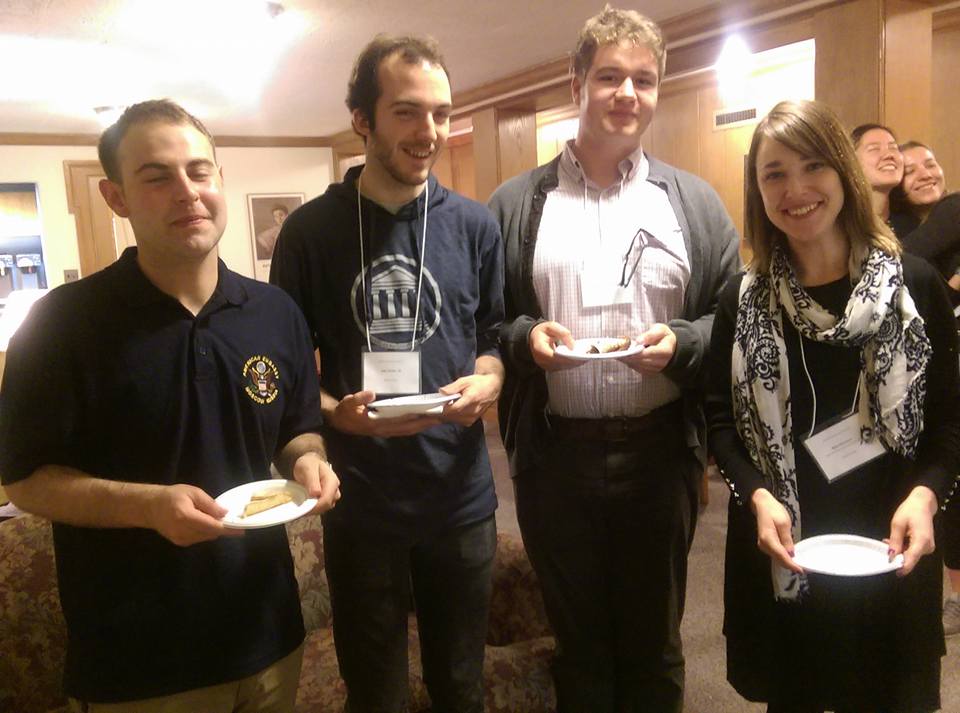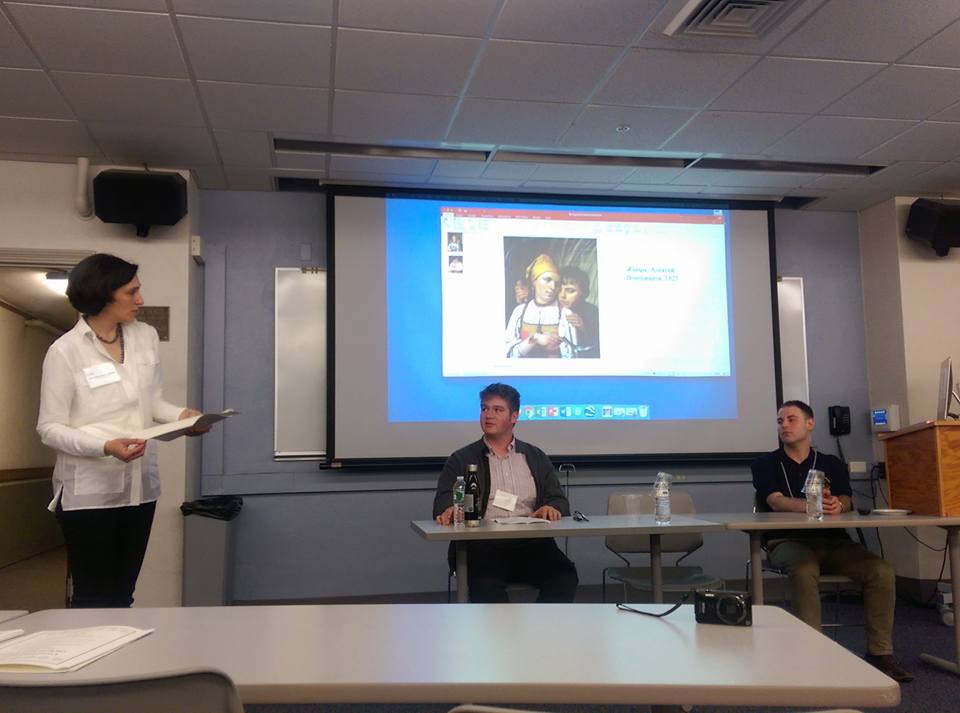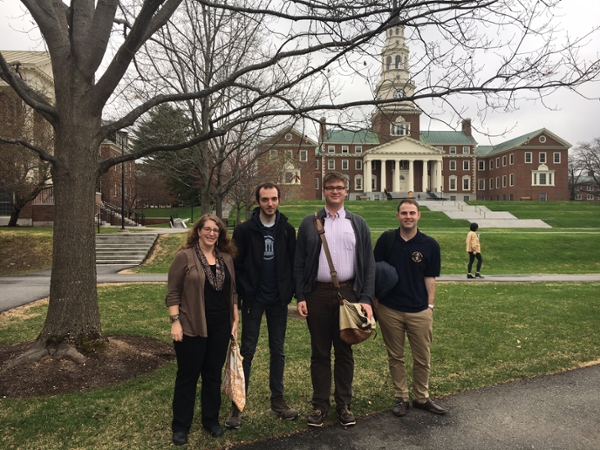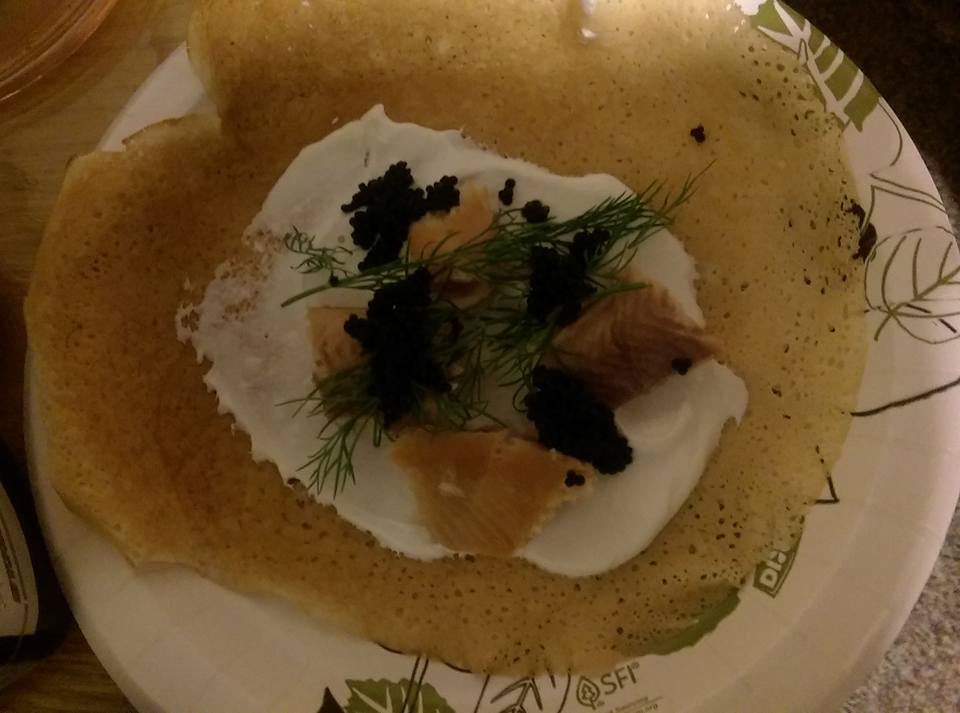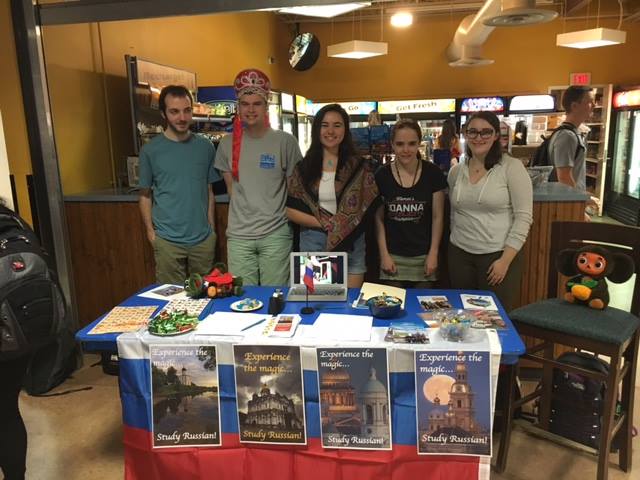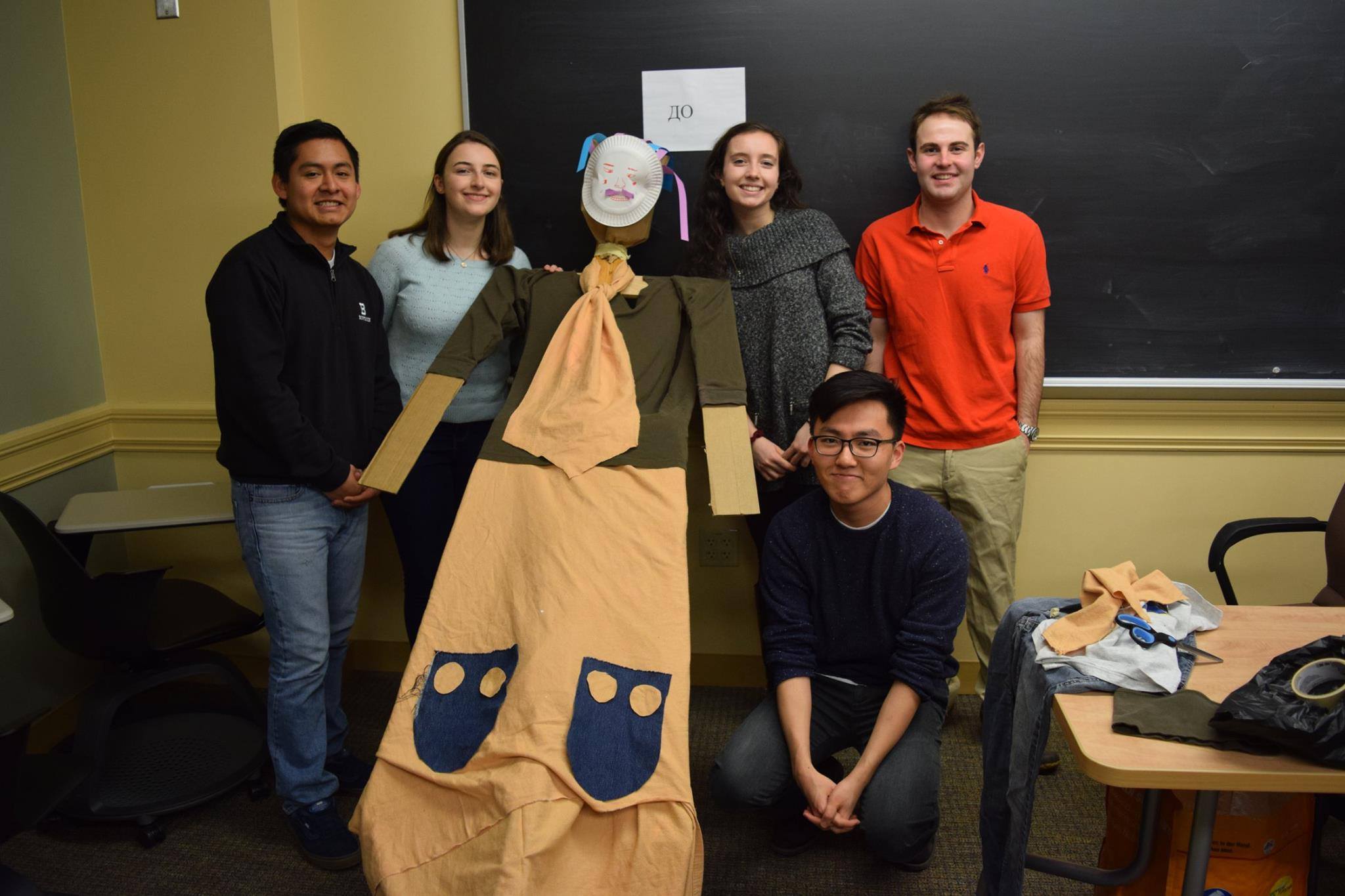 Departmental Culture
The Russian department holds many different events to foster a sense of community and belonging across our various constituencies: newer language students, more experienced language students, non-language students in our literature and culture courses, alumni, faculty, and the wider community in Brunswick and surrounding areas. At the same time, we also offer a full program of fascinating co-curricular events each semester that enhance our course offerings and broaden our students' intellectual and cultural horizons, ranging from lecture series to concerts and cultural excursions.
The Bowdoin Russian department also attends events hosted by our sister departments at Bates and Colby colleges. In the recent past, these have included celebration of the spring holiday of Maslenitsa (the Russian mardi gras) at Bates and the annual Colby-Bates-Bowdoin Russian Student Symposium hosted at Colby College each spring, where advanced students present their research projects in Russian and then enjoy a delicious reception afterwards.
In addition to these annual events, from time to time we also host Russian language tables, film nights, discussions of current events, Russian dinners at faculty members' homes, group outings, and many others. As a Russian student, your social calendar will always be full! Please join us!
Community Building Events
August
The annual ice cream social, held on the Sunday afternoon of Orientation. A sweet reunion for our continuing Russian students, who help us welcome new students to Bowdoin and encourage them to consider signing up for a Russian class. If you are a current Russian student who is on campus during Orientation, please join us! If you are a new Bowdoin student interested in Russian, please come meet us!
"В гостях хорошо, но дома лучше."
"It's nice to be a guest, but being home is best."
In the Russian department at Bowdoin, we promise you will feel at home.
October
The annual Russian Department Study Away Stories event where students who have studied away in Russia, the former Soviet Republics, or Eastern Europe or who have participated in a stateside summer intensive Russian language program in the US share their experiences, show photos, and answer questions
December
The annual Russian department winter party, a potluck for students, faculty, and community members (including students and faculty from the Russian departments at Bates and Colby) to come together to celebrate the season with good cheer, good food, and entertainment by students who recite poems, sing songs, and perform skits for a very appreciative audience
March
The annual Russian majors dinner, for Russian majors, prospective majors, and faculty to get to know one another better across the different language levels while enjoying a delicious sit-down Russian meal catered by Bowdoin dining services
May
The annual Russian department spring party, a celebration of the end of a successful academic year and of student achievements, where we bid farewell to our graduating seniors and enjoy delicious desserts home-baked by the faculty, and performances by our talented students