Professor of History, Chair of Russian, East European, and Eurasian Studies
I am a historian of modern Russia, and my research focuses on the intersection between religious belief and everyday life in the experience of ordinary people during the 19th and 20th centuries, including the so-called "godless" 
Soviet period. I am interested in the diverse and evolving ways that individuals understood the role of God and faith in their lives, selves and communities – both what they valued as sacred, and how their beliefs gave them a framework for acting, understanding change, and structuring society. These questions are relevant to Russia's past as well as its present, as Russians today debate the role that the Orthodox Church should play in modern society and politics, and the relationship between Orthodoxy and "Russianness."
My recent book, Holy Sobriety in Modern Russia: A Faith Healer and His Followers (Northern Illinois University Press,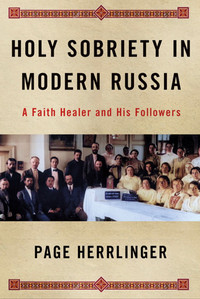 an imprint of Cornell UP, 2023) tells the story of a charismatic preacher and healer, "Brother Ioann" Churikov, and the thousands of Russians who found salvation through his teachings and prayers. Written as a collective biography, it follows Churikov's grass-roots faith community through the 20th century and explores the alternative culture his followers created as an antidote to modern Russian and Soviet society. Their story is one of resilient faith and on-going persecution, both complicating and enhancing how we understand Russia's Orthodox and socialist pasts.                                                                                                                            
In addition to lectures and seminars on Imperial Russia and the Soviet Union, I teach lectures courses on European women's history and the First World War. I also offer intermediate seminars on Germany under Nazism and the Holocaust, and an advanced research seminar on totalitarian practices under Hitler and Stalin. 
In 2019 and 2022, I served as the co-director - with art historian Natasha Goldman - for two NEH summer seminars for K-12 educators, "Teaching the Holocaust through Visual Culture," which were held at Bowdoin. For more information on the seminar and strategies for using visual materials to teach the Holocaust, see: https://courses.bowdoin.edu/teaching-the-holocaust-through-visual-culture/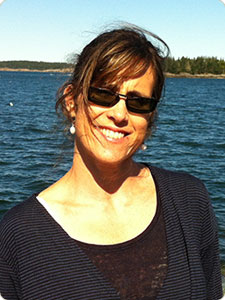 Education
PhD, University of California, Berkeley
MA, University of California, Berkeley
BA, Yale University