Departmental Prizes
The Department of Romance Languages and Literatures awards departmental prizes to those who have demonstrated excellence in the study of Romance languages.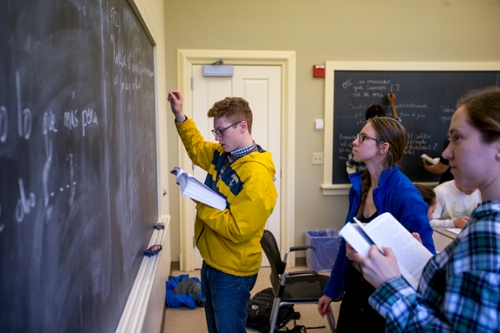 Romance Languages
Prize for Excellence in Romance Languages and Literatures
Established by the Department of Romance Languages and Literatures, this prize is awarded to a graduating Romance languages and literatures major for outstanding achievement and promise in the study of more than one Romance language, literature, and culture.
French
Katharine Wood Dunlap and Robert H. Dunlap Award
This award, supported by the Robert H. Dunlap Scholarship Fund "to promote understanding and friendship between France and the United States of America," provides travel grants to four outstanding students of French, selected in their senior year by the department, for English-teaching positions at the Université de Bretagne Occidentale, Université Blaise Pascal in Clermont-Ferrand, and École Polytechnique le l'Université de Nantes.
Goodwin French Prize
This prize, established by the Reverend Daniel Raynes Goodwin 1832, AM 1835, DD 1853, is awarded to the best scholar in French. (1890)
Eaton Leith French Prize
The annual income of a fund, established by James M. Fawcett III '58 in honor of Eaton Leith, professor of Romance languages, is awarded to that member of the sophomore and junior class who, by his or her proficiency and scholarship, achieves outstanding results in the study of French literature. (1962)
Charles Harold Livingston Honors Prize in French
This prize, established by former students and friends of Charles Harold Livingston, Longfellow Professor of Romance Languages, upon the occasion of his retirement, is awarded to encourage independent scholarship in the form of honors theses in French. (1956)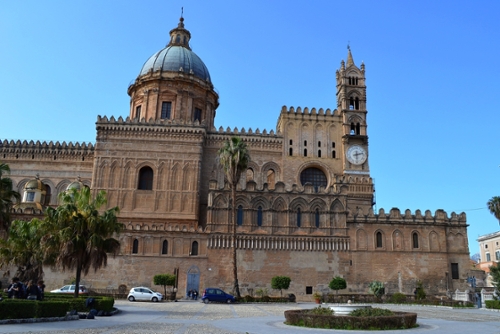 Italian
Dante Prize in Italian
The Dante Prize is given to the student who writes the best essay on Dante that year.
Raimondi Prize in Italian
The Raimondi prize honors the most outstanding senior in Italian studies.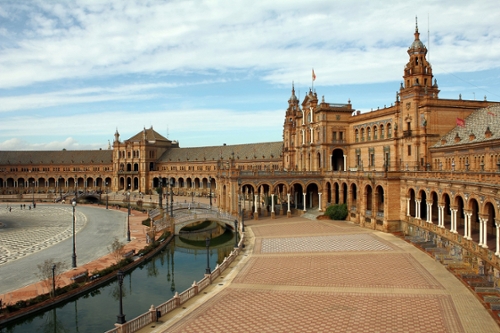 Spanish
Philip C. Bradley Spanish Prize
This prize, established by classmates and friends in memory of Philip C. Bradley '66, is awarded to outstanding students in Spanish language and literature. (1982)
Romance Languages and Literatures Prize - Sophomore Prize in Spanish
This prize, an anonymous gift from a Bowdoin alumna, is awarded annually to a sophomore Hispanic studies major for demonstrated excellence and dedication to the study of Spanish.