Published May 18, 2019 by Sylvia Jiménez González
Visit to Boston: Female Icons in Mexican Contemporary Art Featured at the MFA
On April 28th, 2019, a group of students from Professor Carolyn Wolfenzon Niego's
Spanish Non-Fiction Writing Workshop
course took a trip to Boston's
Museum
of
Fine
Arts
(MFA) to learn about the work of two of the most influential Latin American artists of the 20th century, Graciela Iturbide and Frida Kahlo, both natives of Mexico.
It is a rare but exciting event for two Mexican artists to be featured among the main exhibits of a renowned American museum.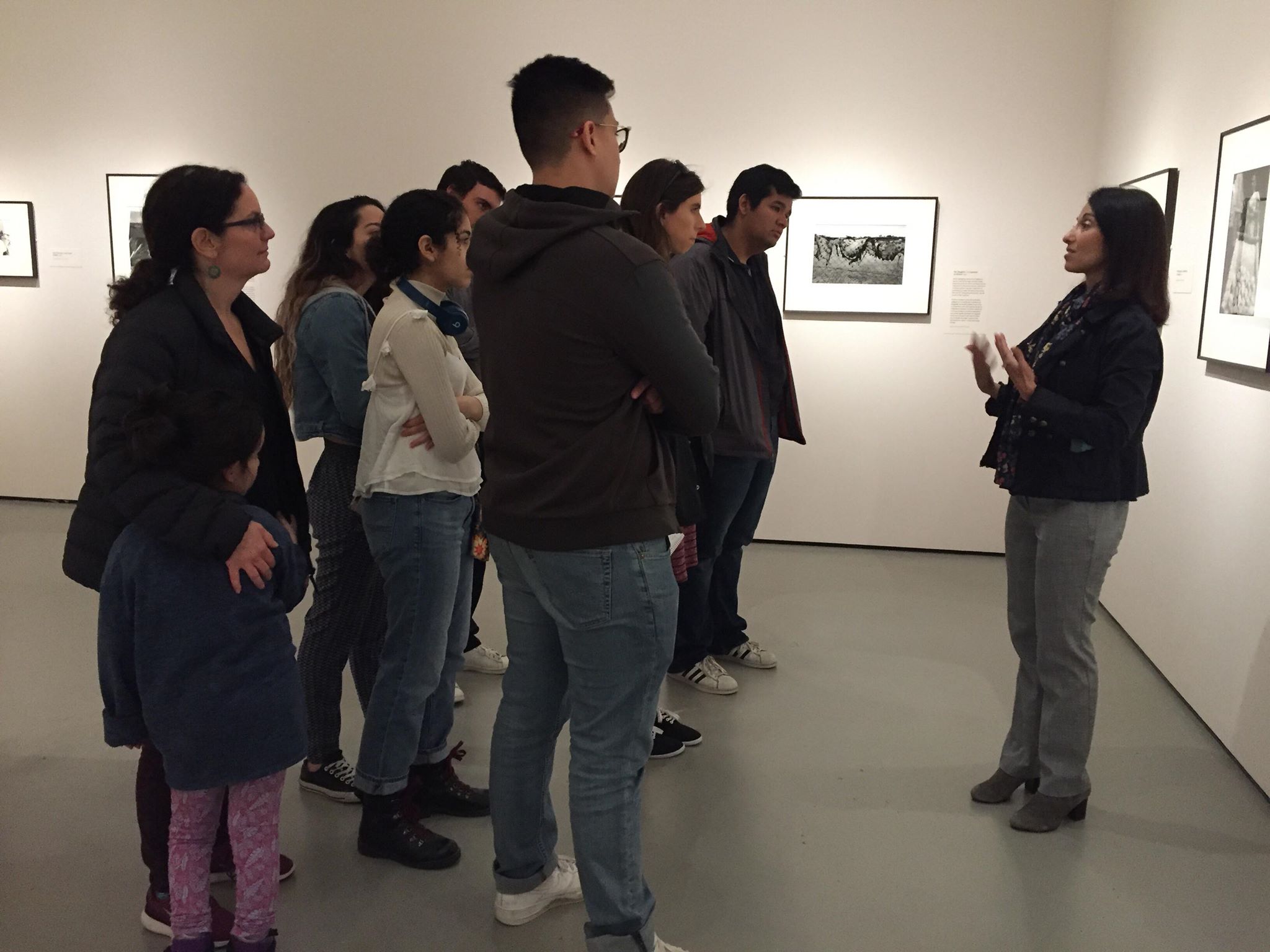 During Bowdoin's visit, Dalia Habib Linssen expertly discussed the central themes of Graciela Iturbide's work and its value and iconicity in Mexican contemporary culture. Iturbide's poignant and captivating photography has been on display since the beginning of the year (January 19) under the title "Graciela Iturbide's Mexico" at MFA. Today, May 12th, marks the end of the exhibition that has so meaningfully contributed to a more nuanced understanding of Mexican society and culture. Iturbide's keen awareness of the poetics of everyday life —and death— in her native country robustly characterizes her work.
The exhibition is divided into a total of nine thematically diverse sections that comprise five decades of her craft as a photographer. A few of the main themes of the exhibition include birds, fiestas, the Seri people of Sonora, death, and the flora of a botanical garden. One key feature of the montage, however, is the addition of a short video starring Iturbide herself shown on either end of the main exhibition. Here Iturbide elaborates on her personal development as a photographer. Taken as a whole, the pieces and anecdotes provided by the artist demonstrate that Iturbide's genius lies in her genuity. She is driven by a desire to devote time and attention to that which often goes unnoticed and lacks traditional aesthetic quality. Despite the wide range of subjects and themes in her work, there is a certain continuity to it that arises from her unique and personal approach toward the art of photography. It is anti-formulaic and unpresumptuous.
Iturbide's style is characterized by a high degree of symbolism, attention to detail, and transparency or genuine emotion. These qualities produce a sense of connection to the subjects of her works and an empathy that in some cases transcends the dividing line between humankind and other living beings. Iturbide's work also produces a profound sense of understanding in her viewers that almost tricks us into believing that we are equally capable of seeing the world with such sensibility. The latter is what captures the attention of the viewer and evokes intense emotion. Iturbide has the unusual ability to humanize and animate all of her subjects so that they may tell their own stories without a need for words.
One of the images that provokes this sense of connection and empathy is titled "Jardín botánico". The image features a cactus from the famous garden of Oaxaca, Mexico as the main subject. Its unassuming subject is evidently undergoing a kind of rehabilitative treatment, patched up with rigid wooden planks and rolls of newspaper tied along its circumference to support its structure. The image is not a typical reproduction of the famous garden's awe-inspiring beauty. Instead, it highlights the importance of healing and reminds the viewer that incomplete, transient, and imperfect processes are necessarily present even in the most magnificent of places.
The message of this piece and the feelings it provokes also allude to the hardship of Iturbide's own life. The death of her son propelled her to seek self-healing by means of grasping the elusive —like pain, sickness, and death itself. Her personal experiences and particular way of engaging with photography, as a lifestyle, breed understanding between the artist, the viewer, and the photographed subject; from there a unique and intimate relationship is born.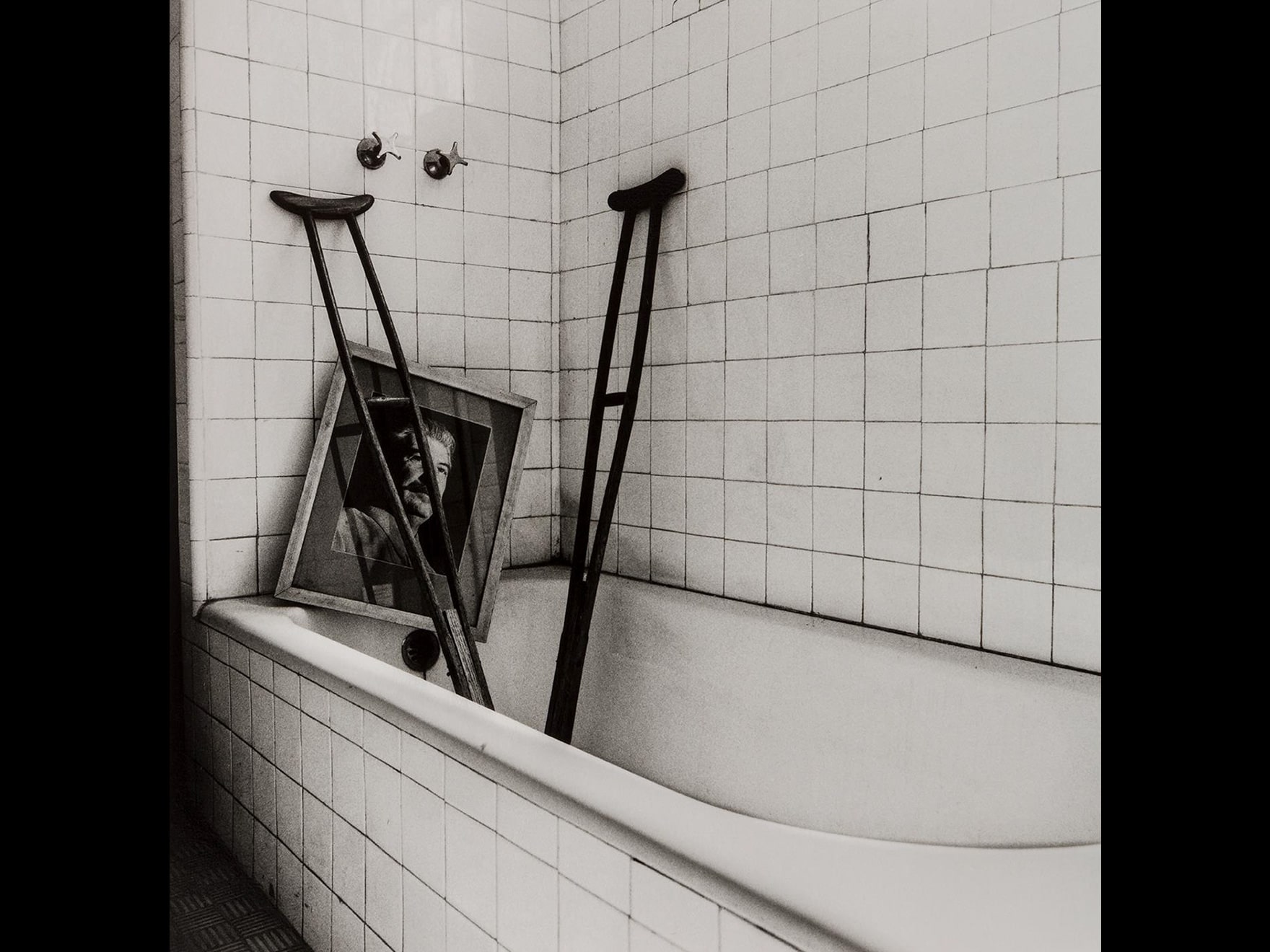 Iturbide's work also intersects with the life of Frida Kahlo, as seen on the second floor of the museum in "Frida Kahlo and Arte Popular" (February 27–June 16). This was the group's second destination. Just before moving on to see Kahlo's exhibition, however, the group took a pause for lunch at the New American Café and then parted ways to explore the next works independently. Half of the exhibition was dedicated to Iturbide's spine-chilling photographs of the objects discovered in Kahlo's bathroom, which had been kept under lock and key for half a century. Although these iconic female artists may seem vastly different aside from their shared ethnic origin, the concepts of pain and suffering serve as strong links between the two. One particularly jarring image depicts Kahlo's hospital gown after her numerous surgeries, which appeared to be stained with blood and perhaps paint. Because the photograph is monochromatic, it is difficult to discern the nature of the dark stains against the white fabric. Other photographs capture objects like bottles of pain medication, a prosthetic leg, and a back brace. Iturbide, having full command of the language of affliction, masterfully captured this intimate aspect of Kahlo's troubled life.
The second part of Kahlo's exhibition was not autobiographical, but rather focused on the artist's passions; this prominent painter was a collector of Mexican folk art. Much of the imagery of her celebrated pieces was inspired on the qualities of the objects she gathered, which largely shaped her as an artist. Kahlo's appreciation of the aesthetic quality of Mexican tradition pervades the artwork featured in this exhibition.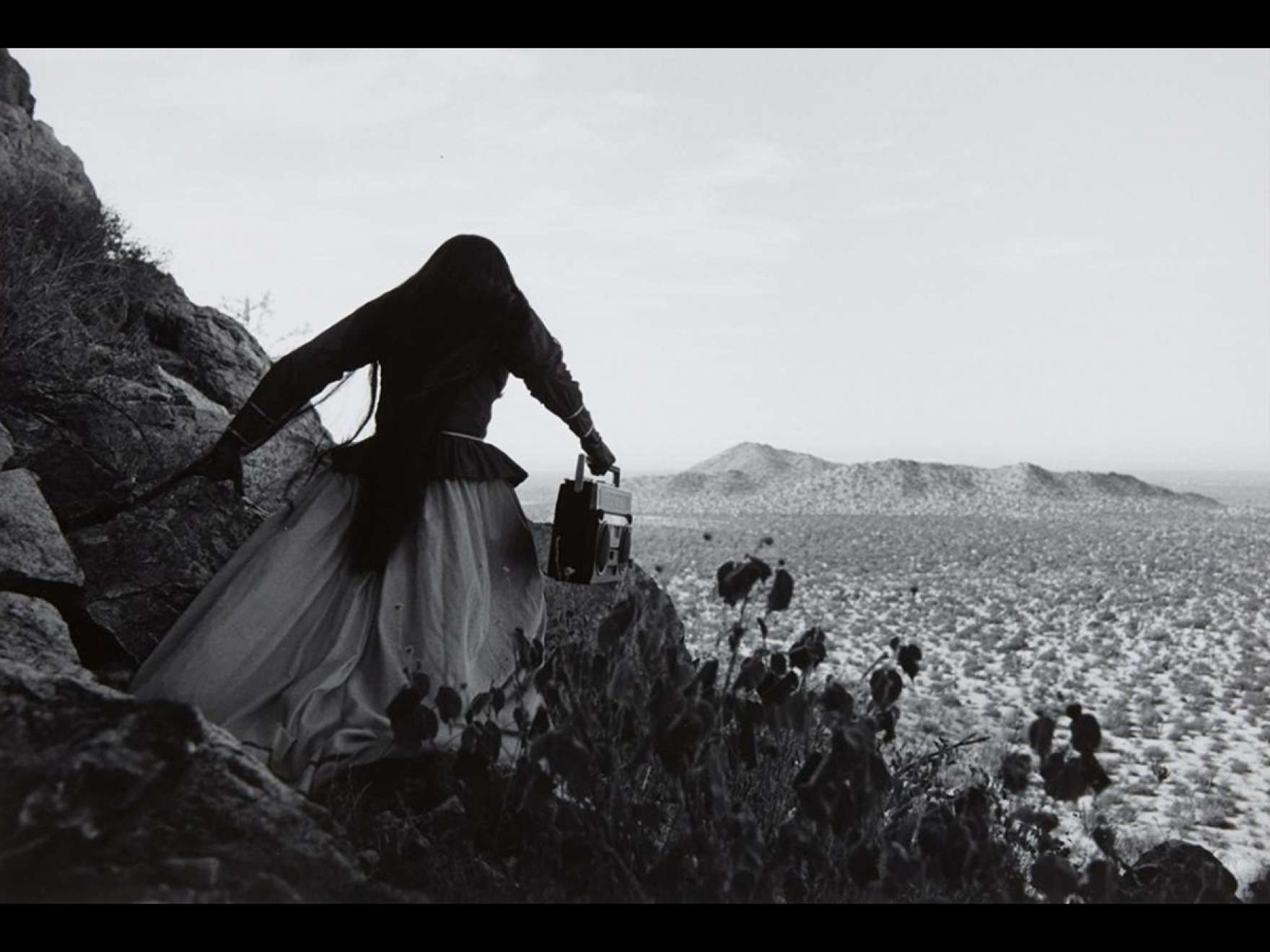 As the museum visit reached an end, each student had gathered a set of notes and ideas that they would later use as the foundation for their first art critique. As of yet, the students in Professor Niego's course had practiced writing critiques of books, chronicles, opinion texts, interviews,  making this composition exercise was an entirely new challenge. Beyond its immediate applicability to the course, there is much to be taken away from this experience as another opportunity to engage with artists who have shaped political, cultural, and social discourse in Latin America.
Extended gratitude to Graciela Iturbide for allowing us to publish her work on our website. For more information visit Graciela Iturbide's Mexico.