Honors Projects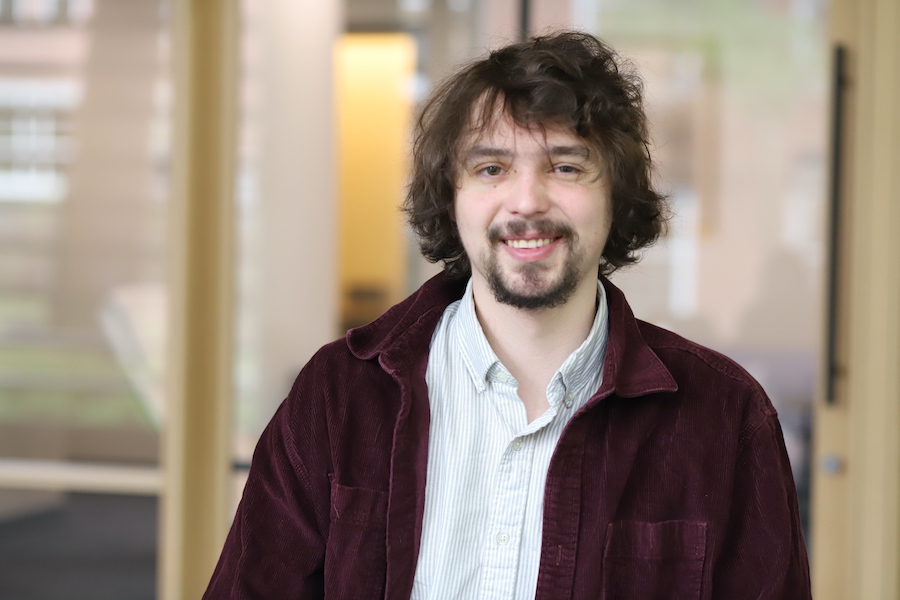 Jackson Hansen '23
Honors Project
The Evangelical Ethic and the Spirit of Conspiracy
In his thesis, Hansen explores the influence of evangelicalism the on the development of conspiratorial notions and believers, such as those who ascribe to QAnon theories. 
He argues that "even Americans who do not identify themselves with evangelical churches have adopted these same mindsets that can be traced from American religion, and that our more 'secular' culture is imbued with an evangelical penchant for paranoia. Throughout the project, I primarily trace the development of specific discourses derived from American evangelicalism, including individualism, a distrust of institutionalized authority, a strong desire for social and political participation, and strong belief in the supernatural."  
Hansen said the best part of working on the yearlong project was fusing contemporary and historical research, as well as weaving theological studies into his more sociological-focused religion courses.  
Favorite Religion Class
Gender and Sexuality in Early Christianity, with Todd Berzon, Peter M. Small Associate Professor of Religion. "This is the class that made me want to be a religion major. I really enjoyed the subject material, and it was interesting to see how history and the present have touched each other."   
Post-Graduate Job
Paralegal with the US Department of Justice Antitrust Division.
---
Lia Kornmehl '23
Honors Project
Service Beyond Bars: How Correctional Chaplains Mediate the Movement of Religion in Prisons and Jails
For her honors ethnography, Kornmehl interviewed nine chaplains working in US correctional facilities, the director of an Islamic educational nonprofit that works in prisons, and an incarcerated man who serves as a field minister.
"What I essentially argue in the project is that chaplains, who are understudied and usually underfunded, have a unique ability to move around, both physically and religiously, in the highly static, frigid zones that are prisons and jails," where life is strictly regulated and controlled, from the food incarcerated people eat to their grooming regimens, she said.
"But religion has this very fluid nature," she continued, "and religious connections that are made in jails and prisons are usually very weighty and meaningful, both to chaplains and the people who are incarcerated."
Yet, there is also an inescapable power dynamic between chaplains and the people to whom they minister. Her project examines how chaplains provide effective pastoral care despite this unbalanced relationship. "Chaplains, positioned at the junction of penal and spiritual power, are most capable of introducing and sustaining life-affirming and dignifying care," she wrote in her thesis.
Perhaps, she added, we can view "chaplaincy as an imperfect way of generating meaning in a person's life…to center the humanness and agency of the people who are incarcerated while being aware and conscious of the power dynamics. Because it is still prison and jail, and one person in the conversation is free and the other isn't."
Favorite Religion Class
"This is really hard to answer because this department is so good! I'll list two: A History of Antisemitism, cotaught by Todd Berzon from the religion department and Marilyn Reizbaum in English. It was absolutely stellar. And it was even stellar when it went online, with COVID. I loved that I was able to appreciate a history that was fairly familiar to me in a lot of new ways and in an interdisciplinary way. Literary and religious studies were completely melded."
"The second is New Religious Movements, taught by Josh Urich. That class—talk about a wacky, fun, engaging, confusing experience. It was about new religious movements, but throw in UFOs, throw in a lot of affect theory. I was on the edge of my seat the entire time. Again, it was a Zoom class. It made me consider the world in such a different way."
Post-Graduate Plans
Next year Kornmehl has a Cambridge-Gates scholarship to study for a master of philosophy degree in theology, religion, and philosophy of religion, with a focus on religion and conflict, at the University of Cambridge. Read Lia Kornmehl '23 Selected for Competitive Gates Cambridge Scholarship.
---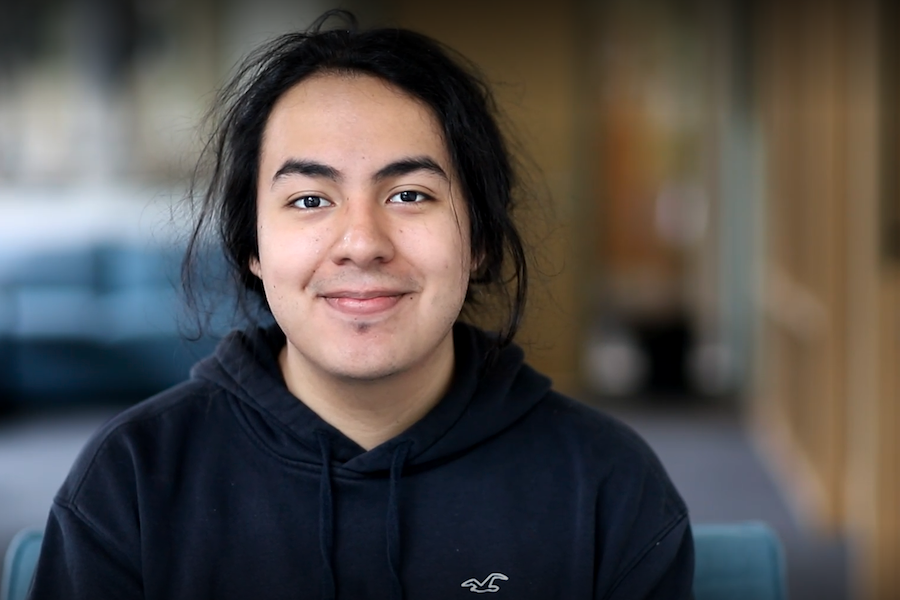 Rene Cisneros '23 
Honors Project
Religious Negotiation and Identity Formation: Reading Material Religion in Oaxaca's "Guelaguetza Oficial" 
  
Cisneros's thesis examines religion in southern Mexico, where his family is from. He focuses on modern public festivities and celebrations, especially the annual Guelaguetza Oficial, a secular folk-dance festival in Oaxaca. The state-sponsored celebration of Oaxacan identity intertwines Indigenous religious belief and Catholic practices. 
  
"I argue that while some scholars often characterize modern religiosity in Oaxaca as being mostly extinct—especially after the conquest and after the revolution that brought in liberal modernizing forces and secularization ideals—there is still a place for religion in public festivity and celebration. Maybe in more obscure ways but it's still there," he said.    
  
In 2022, Cisneros received the Grua'O'Connell award from Bowdoin to travel to Oaxaca over winter break to do field research.
  
The religion major was prompted to undertake the project to learn more about his family and ancestors. He was also puzzled when he read scholarly accounts suggesting that religion had weakened in modern-day Oaxaca. To conduct his research, he turned to indigenous scholars and others who argue instead that religion is still alive and strong in the region, but has taken a new form.  
  
"NAFTA and neoliberal global policies led to lots of people in Oaxaca not focusing on agrarian rural economies for their livelihoods anymore," relying instead on tourism, Cisneros said. "To attracts more international and Mexican tourists, the locals emphasized their indigeneity—their cultural aesthetic, festivities, and craftsmanship." 
  
"I talked to shamans and indigenous priests in the countryside, and I asked them what changed, and they all say it was the '80s and '90s, with the influx of hippies and foreign tourists," he continued. "And once Oaxacans' incomes started growing, the government started taking notice and giving them money to build up that economy." 
  
Cisneros said his favorite part of the project was "being exposed to a wider array of perspectives and rigorous work by people who I don't read about in class or are often ignored or looked over. I was exposed to this whole new world of scholarship." 
Favorite Religion Class 
Race and Religion in American Religious History with Joshua Urich. "It helped me unpack the secular effects of religion—it's not all just all ritual and belief, it has real world implications on policies and how people identify themselves and how they come to experience the world. it opened my mind to religion—that it can be more than theology and church history I could incorporate sociology and anthropology into the study of religion." 
Post-Graduate Plans
Cisneros will return to New Jersey to spend time with his family and apply to NGOS in the New York City area that focus on housing rates and rent control. "I have tons of family in Queens, where there are lots of indigenous Mexican communities. So if I have a choice, I would want to stay in that area," he said.