Professor of Government, on leave for the 2022-23 academic year
Ms. Martin is a Professor of Government with teaching interests and responsibilities in American national government and research methods.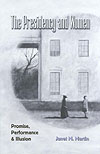 In 1989-90, she was an APSA Congressional Fellow, and worked as a legislative assistant for Senator Herb Kohl from Wisconsin, and Senator George Mitchell.  She is the author of The Presidency and Women: Promise, Performance, and Illusion(Texas A & M University Press, 2003; Winner of the 2004 Richard E. Neustadt Award); Lessons from the Hill: The Legislative Journey of an Education Program (St. Martin's Press, 1994), co-editor of The Other Elites: Women, Politics, and Power in the Executive Branch (Lynne Rienner Publishers, 1997), and author of the Instructor's Manual for a Delicate Balance: An Essential Introduction to American Government (St. Martin's Press, 1997).  In addition, she has published articles and reviews in The Journal of Politics, Western Political Quarterly, Presidential Studies Quarterly, and Congress and the Presidency.  In the spring of 1990, Ms. Martin participated in an exchange program in Ottawa, sponsored by the Canadian Government, to study the Canadian Parliament.  Before coming to Bowdoin in 1986 she taught at Gettysburg College for three years, including courses on Urban Politics, and Survey Research and Public Opinion Polls.  In 1978 and 1979 Ms. Martin was a graduate fellow in the Central Intelligence Agency's Summer Studies Program, and was a Regional Finalist in the 1983-84 White House Fellowship Competition.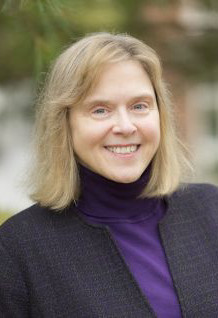 Education
PhD, Ohio State University
MA, Ohio State University
BA, Marquette University