Linnean Professor of Biology and Biochemistry
We use genetics, microscopy and biochemistry of Arabidopsis to understand how cell surface receptors regulate plant development and the response to pathogens. I study the vascular plant Cell Wall Associated Kinases, WAKs, that serve as pectin receptors required for both normal cell elongation and for an induced stress response.
Bruce Kohorn delivers the Linnean Professorship of Biology and Biochemistry Inaugural Lecture. The lecture, titled "From Mountains to Membranes," will be an exploration of the mechanisms that create plant cell form and function, with a concentration on the cell surface and its interaction with the cell wall.

Images taken of plant leaf cells on Confocal Microscope.
Left: Actin in green, red is chloroplasts.
Right: vacuolemembrane in green with red chloroplasts.
Confocal microscope cross section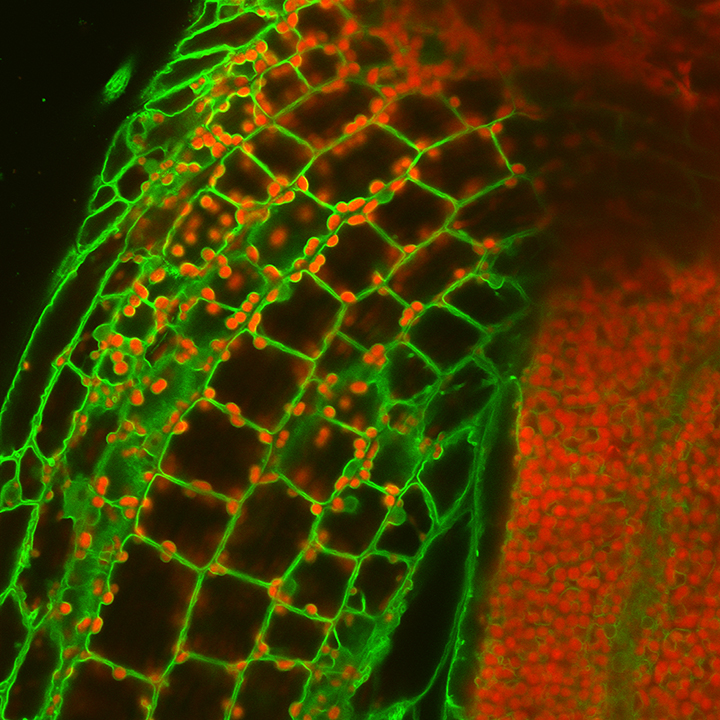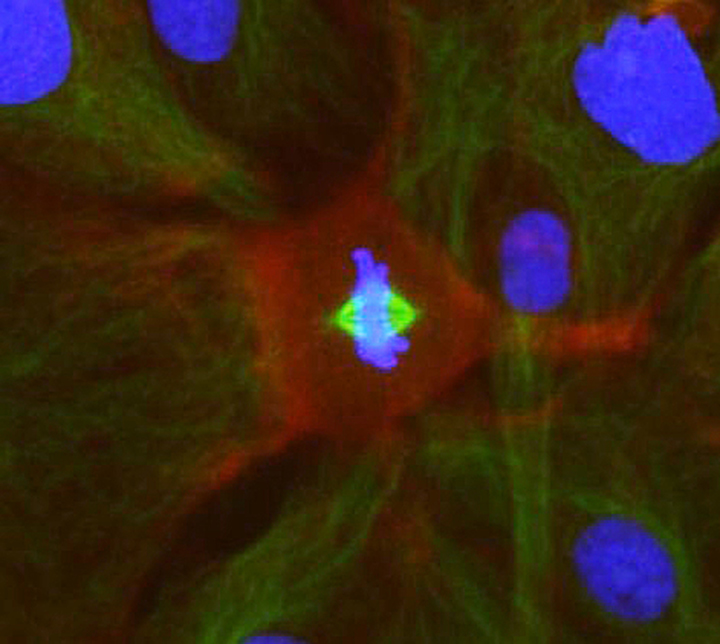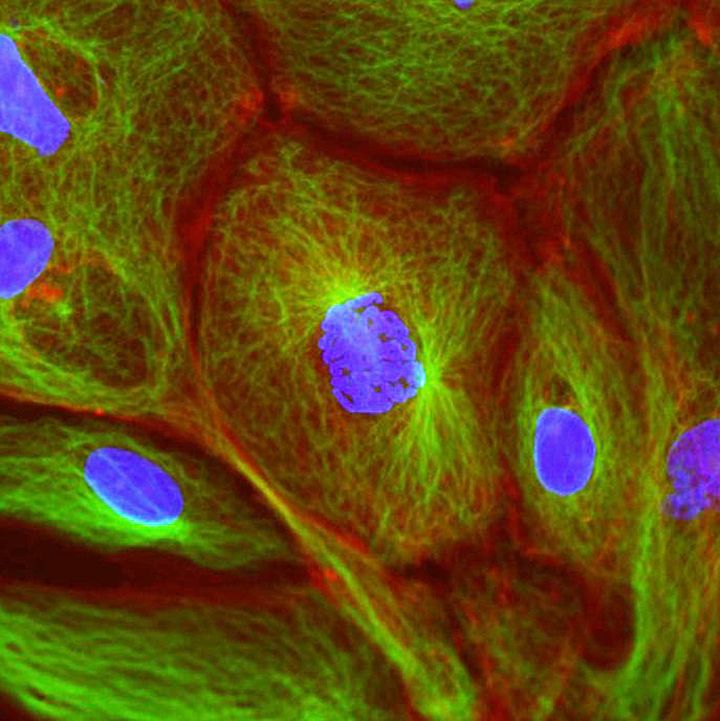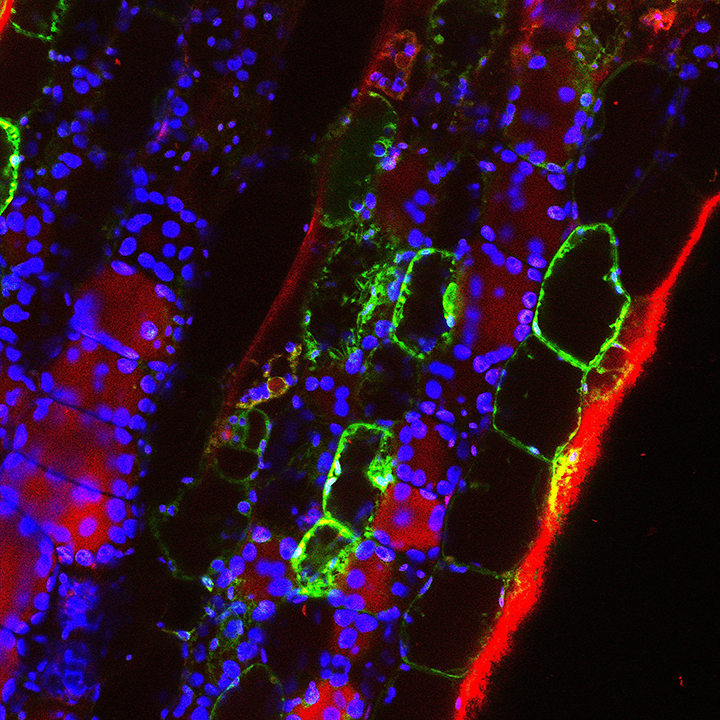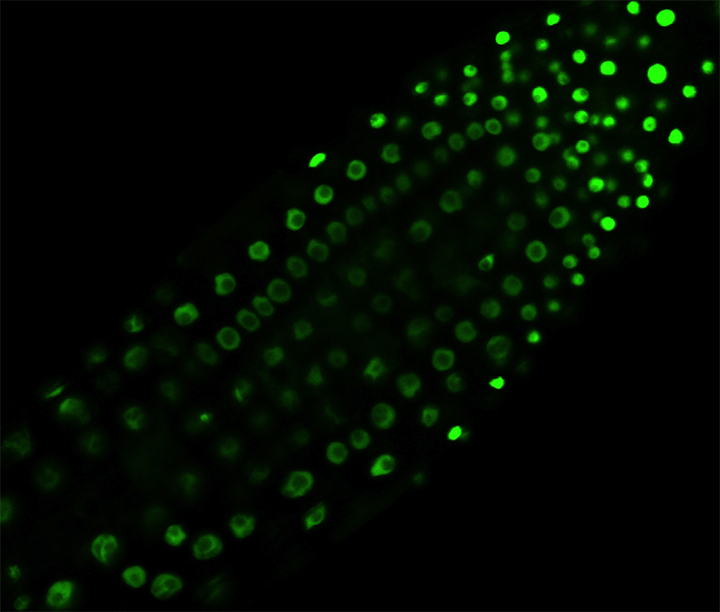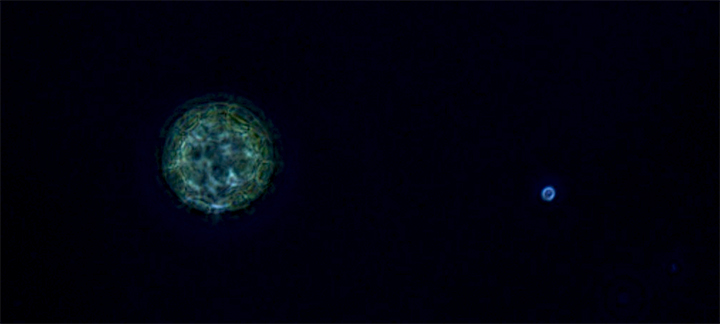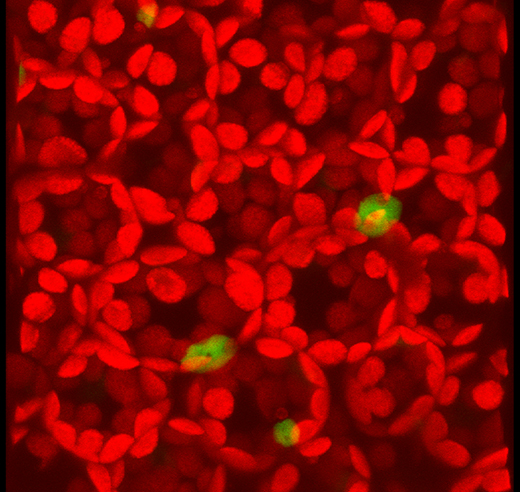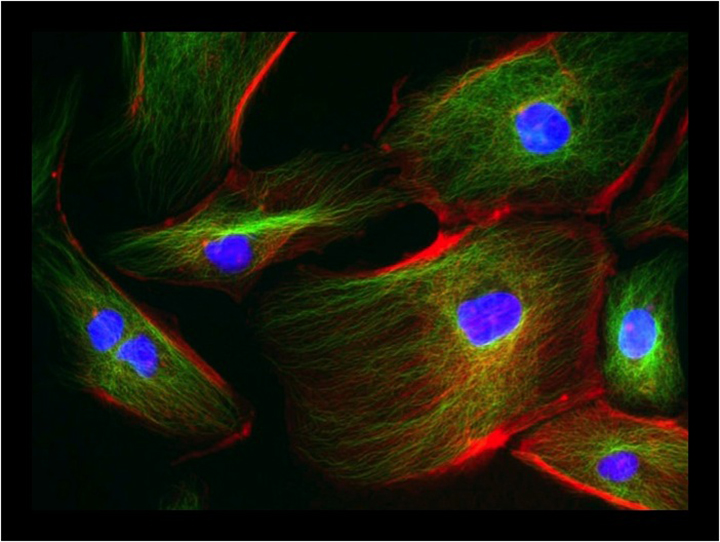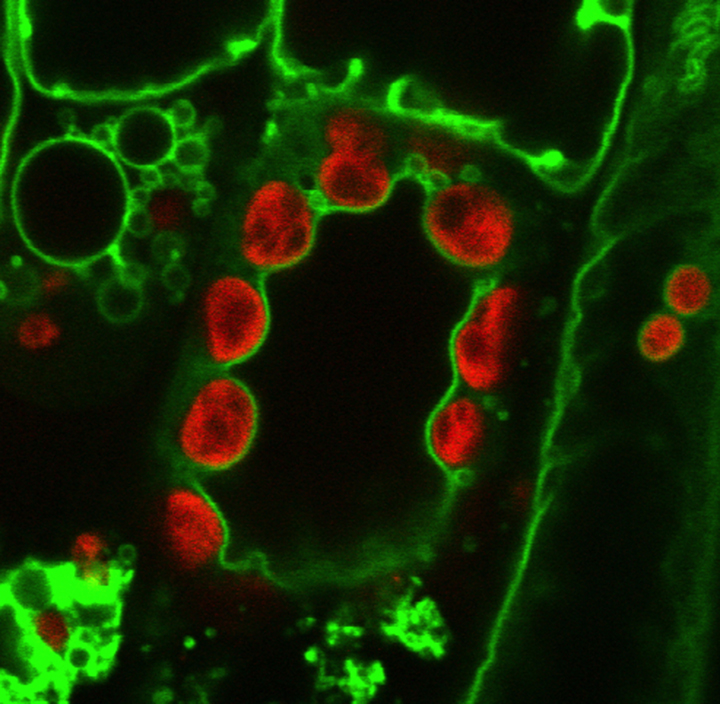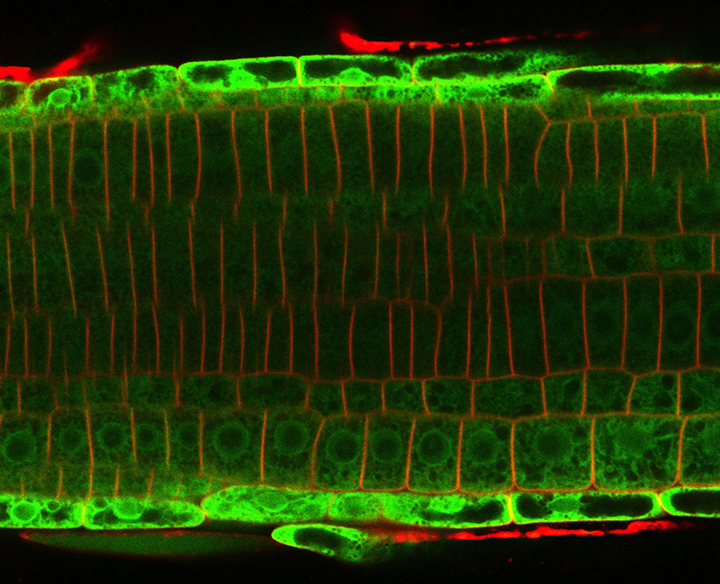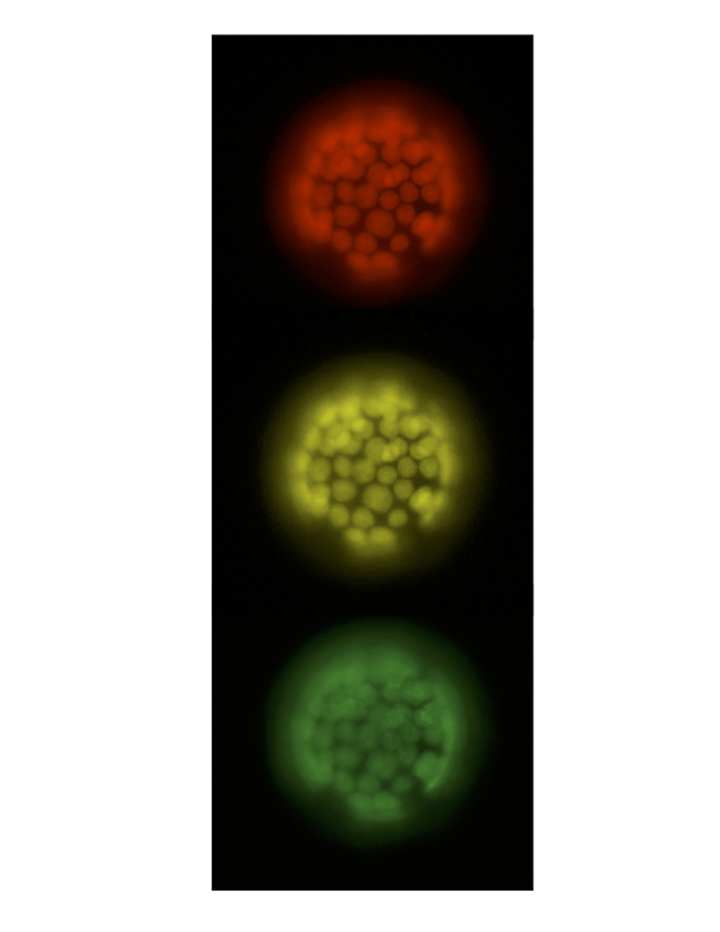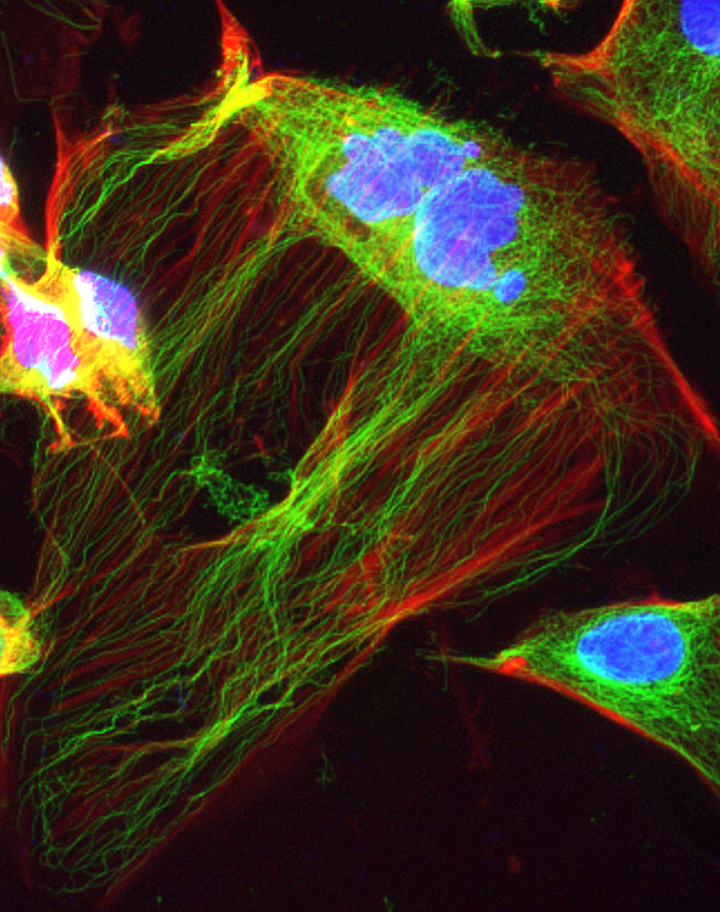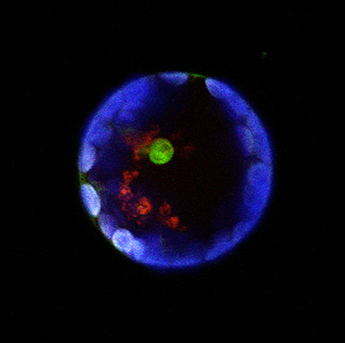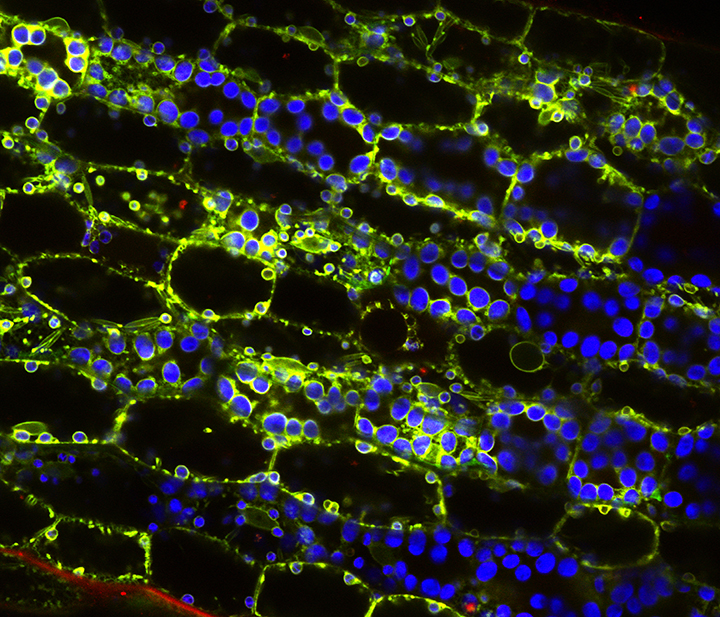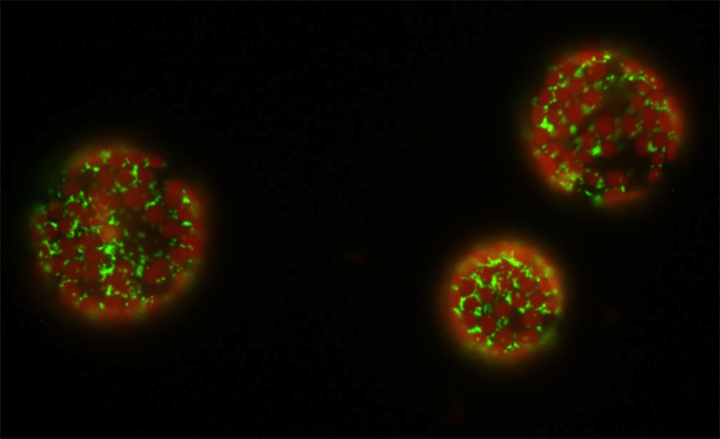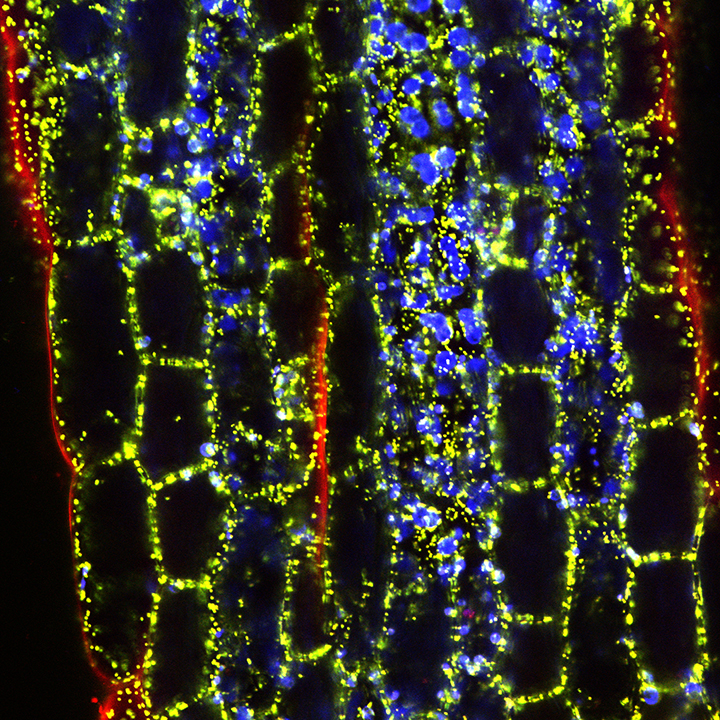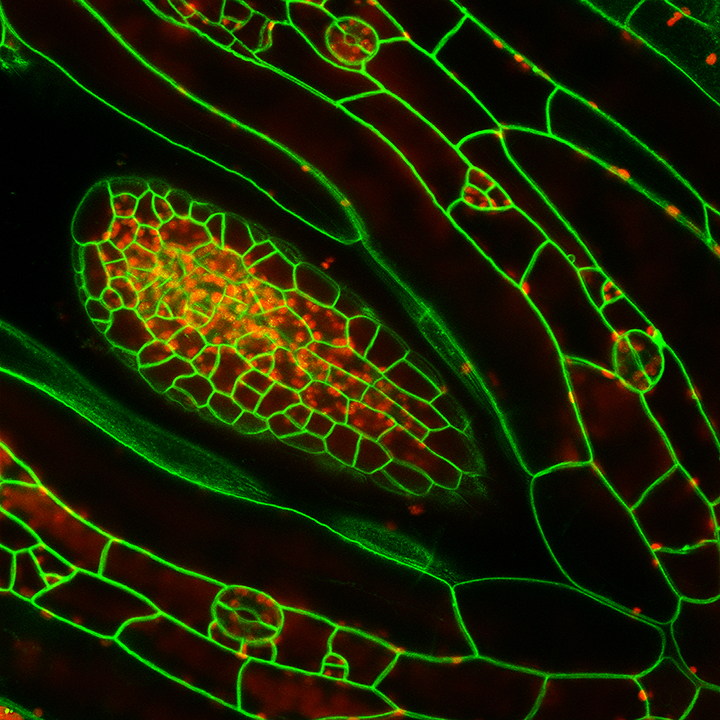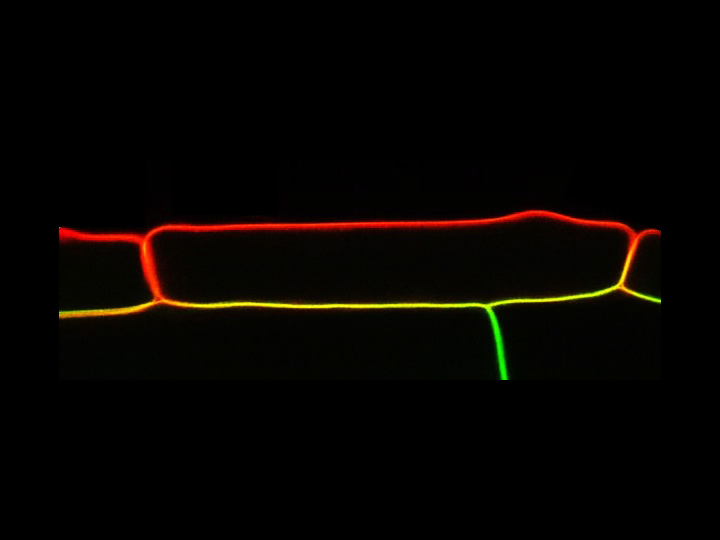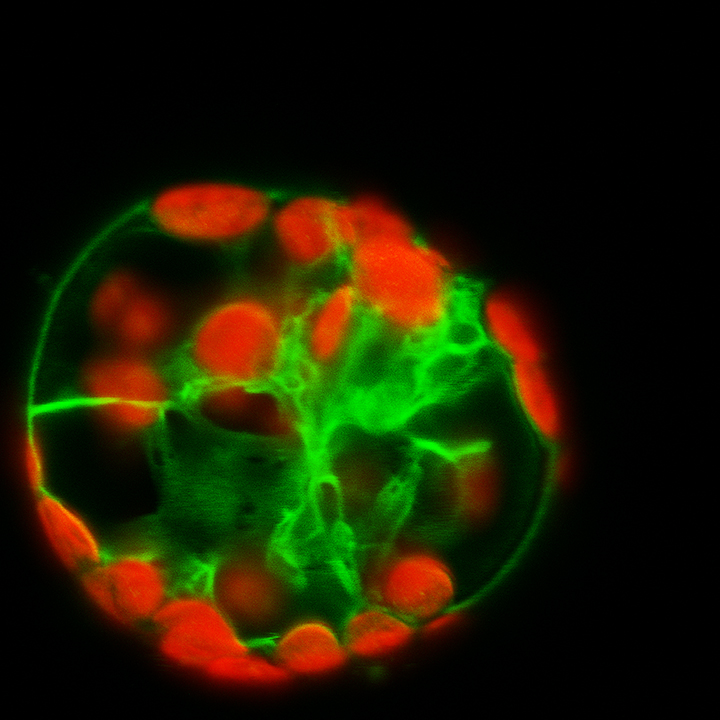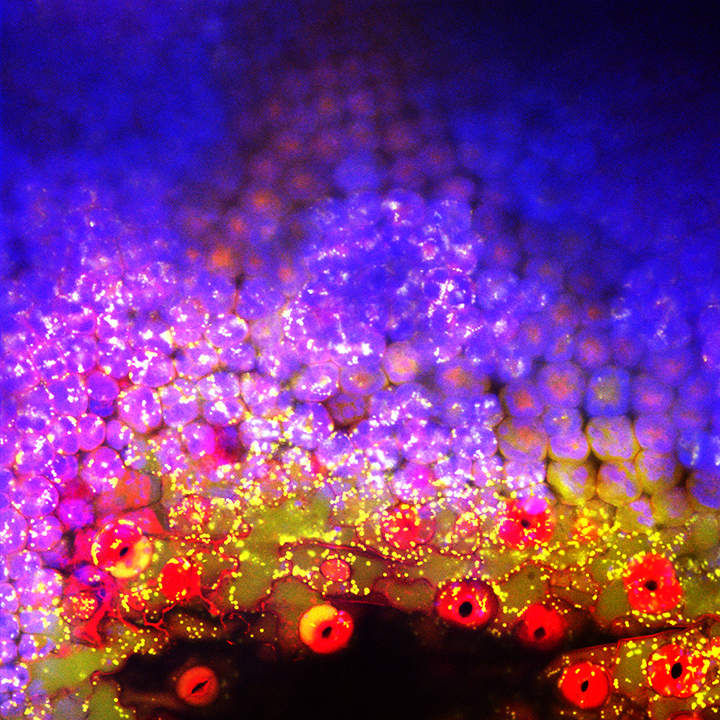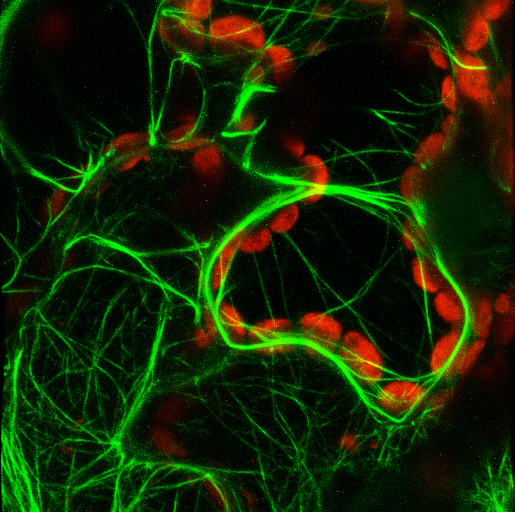 Education
PhD, Yale University
MS, Yale University
BA, University of Vermont