Sarah and James Bowdoin Associate Professor of Government
Barbara Elias is the Sarah and James Bowdoin Associate Professor of Government & Legal Studies at Bowdoin College specializing in international relations, insurgency warfare, U.S. foreign policy, national security, and Islam and politics. She was a 2022 Non-Resident Fellow with the Irregular Warfare Initiative, a jointly sponsored program between the Modern War Institute at West Point and the Empirical Studies of Conflict Project at Princeton University. Professor Elias received her Ph.D. from the University of Pennsylvania in political science, and was the Director of the Afghanistan/Pakistan/Taliban Documentation Project at The National Security Archive in Washington D.C.
Her first book, Why Allies Rebel: Defiant Local Partners in Counterinsurgency Wars (Cambridge University Press, 2020) was awarded the 2022 Best Book prize by the International Security Studies Section (ISSS) of the International Studies Association (ISA), as well as named Best International Security Book 2021 by the American Political Science Association (APSA). Her latest book project examines structural flaws in U.S. counterinsurgency doctrine in the U.S. interventions in Afghanistan, Iraq, and Vietnam.
Scholarly interests include counterinsurgency, proxy wars, military intervention, alliance politics, foreign policy, political Islam, Middle East politics, and power asymmetries.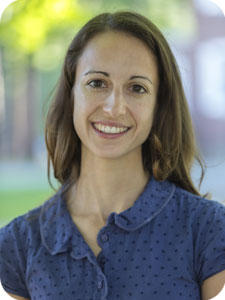 ---
Education
PhD, University of Pennsylvania
MA, University of Pennsylvania
BA, Brown University