Associate Professor of Government
Barbara Elias is an Associate Professor of Government at Bowdoin College specializing in international relations, insurgency warfare, U.S. foreign policy, national security, and Islam and politics. She received her Ph.D. from the University of Pennsylvania in political science, and was the Director of the Afghanistan/Pakistan/Taliban Documentation Project at The National Security Archive in Washington D.C.
Her book, Why Allies Rebel: Defiant Local Partners in Counterinsurgency Wars (Cambridge University Press, 2020) was named the "Best International Security Book by a Non-tenured Faculty Member," by the International Security Section of the American Political Science Association in 2021.
Research interests include counterinsurgency, proxy wars, military intervention, alliance politics, foreign policy, political Islam, and power asymmetries.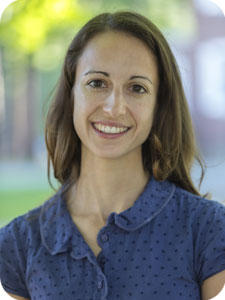 ---
Education
PhD, University of Pennsylvania, 2013
PhD, University of Pennsylvania, 2008
BA, Brown University, 2002