Simply the Best: John and Lile Gibbons Center, Barry Mills Hall Tops in New England Construction Projects
By Bowdoin News
The project comprising the new John and Lile Gibbons Center and Barry Mills Hall already had the distinction of being the first commercial-scale, fully mass timber buildings in the state.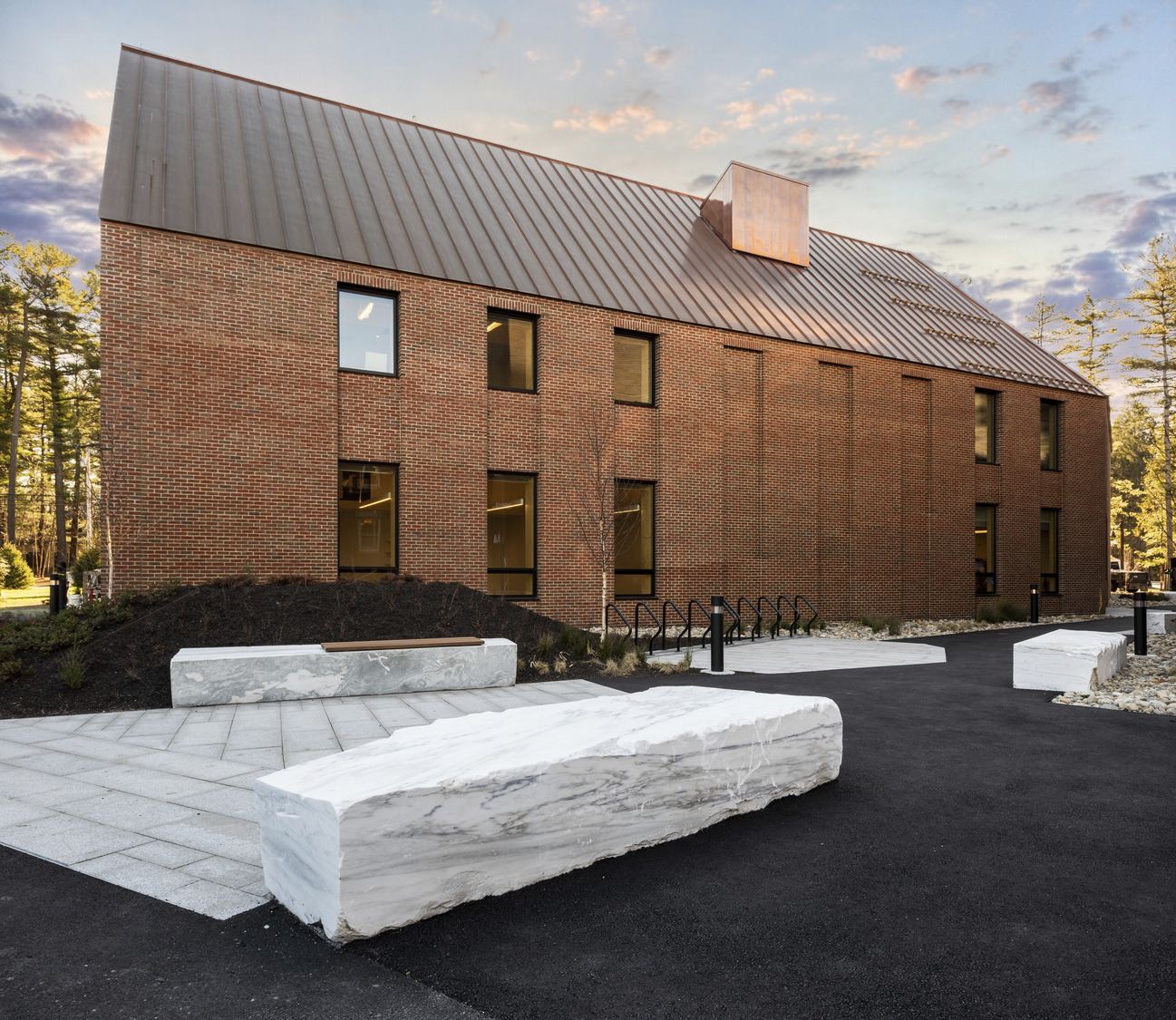 Now, it has also been named best project in the higher education/research category by Engineering News-Record (ENR) New England, a weekly trade magazine covering the construction industry.
The two-building project is featured along with other best project winners in the October issue.
"From the College's commitment to carbon neutrality, to its location among a grove of pine trees to the timber-rich history of Maine, the project setting seemed well-suited for a mass timber structure," wrote Lauren Piepho, PE, a structural engineer at HGA—the lead architecture and engineering firm on the project—in the case study, "Furthering Mass Timber Construction," published with construction partner Consigli, Inc., in July 2022.
Bowdoin was one of ten institutions to receive funding from the US Forest Service in partnership with the US Endowment for Forestry and Communities, Inc., a nonprofit corporation that works collaboratively with partners in the public and private sectors to advance systemic, transformative and sustainable change for the health and vitality of the nation's working forests and forest-reliant communities.
Read about the dedications of the John and Lile Gibbons Center for Arctic Studies and Barry Mills Hall.
Published November 15, 2023