Diplomacy (Grassroots and Otherwise) and Professional Basketball: Adventures of a Fulbright
By Tom Porter
"What brings you to Vilnius?" asked Morgan Edwards '22. "I'm the former deputy secretary of state," said his lunch companion.
The man was one of many senior diplomats, politicians, and heads of state in attendance at the historic NATO summit, held in the Lithuanian capital in July.
"These were the sort of people you bumped into at the summit," said Edwards. "It was a special experience." He was there via his work with the Fulbright program, a witness to one of the most important diplomatic events in recent history. "I got the gig through an Eastern European think tank I'd been connected to by a friend of mine, the deputy chief of mission for the US embassy in Vilnius, now the acting ambassador," said Edwards.
One highlight of the summit, for Edwards, was catching up with US Senator from Maine Angus King (I) H'07, a member of the Armed Services Committee and the Select Committee on Intelligence. "We had a really interesting discussion about how we can win the messaging battle and sustain support on the US domestic front for continued aid to Ukraine, particularly in rural areas like my hometown in Maryland or parts of Maine where 'foreign aid' might be frowned upon. It was a pretty cool Bowdoin rendezvous and one of those times where it felt like I was living the history in real time."
By the time the summit started, Edwards was already well acquainted with Lithuania, having spent the previous year there teaching English at a high school in a very rural area. "The town I was in is about four hours west of Vilnius and an hour east of the Baltic Sea. It was a very small town, smaller than Brunswick."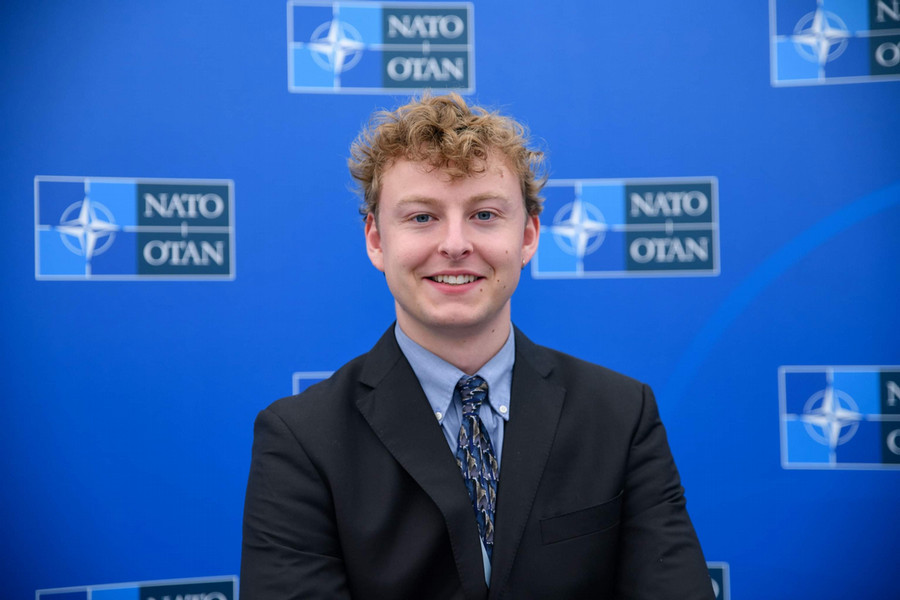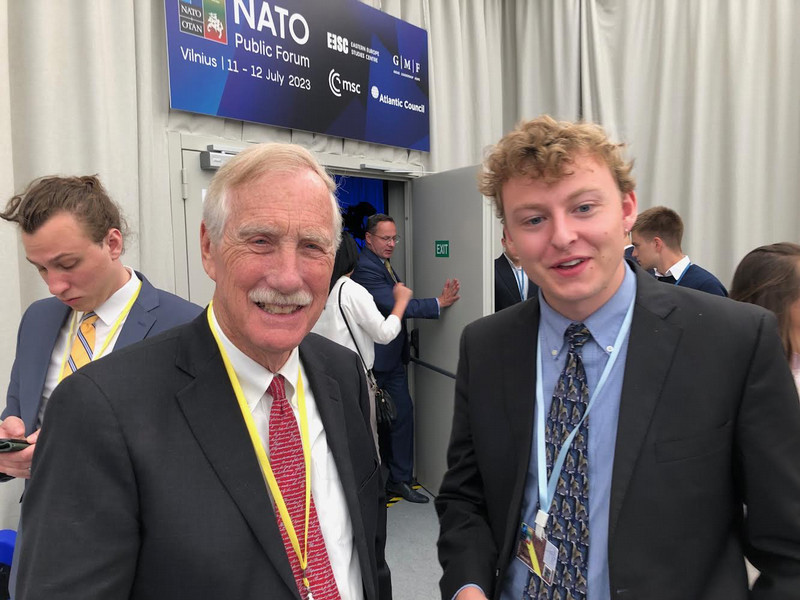 In contrast to the high-level diplomacy of the NATO gathering, Edwards saw himself very much as a grassroots ambassador during his months as a teacher. "The Fulbright program is funded by the US State Department," he explained, "so it's very much about promoting people-to-people diplomacy. Part of the Fulbright mission is intentionally putting you in isolated places, to build bridges." For many people in his town, Edwards was the first American they had ever met, he said. "My daily existence was an act of diplomacy."
A former Bowdoin varsity athlete, Edwards also played professional basketball during his year in Lithuania ("The sport is a religion out there."). Overall, it was a great experience, he said, but not without challenges, especially on the linguistic front. "Lithuanian is a difficult language, and the people where I lived also spoke their own distinct dialect called Žemaitškai. I got around with what I call 'survival Lithuanian,'—50 percent basic Lithuanian, 25 percent basketball words, 25 percent swear words—which means I'm now excellent at charades and miming. I also carried a pocket dictionary with me, and my best friend was probably Google Translate." Many older Lithuanians can also speak Russian, said Edwards, but the language is not popular or widely used due to the troubled legacy of the Soviet Union. "Though all swear words are in Russian," he observed.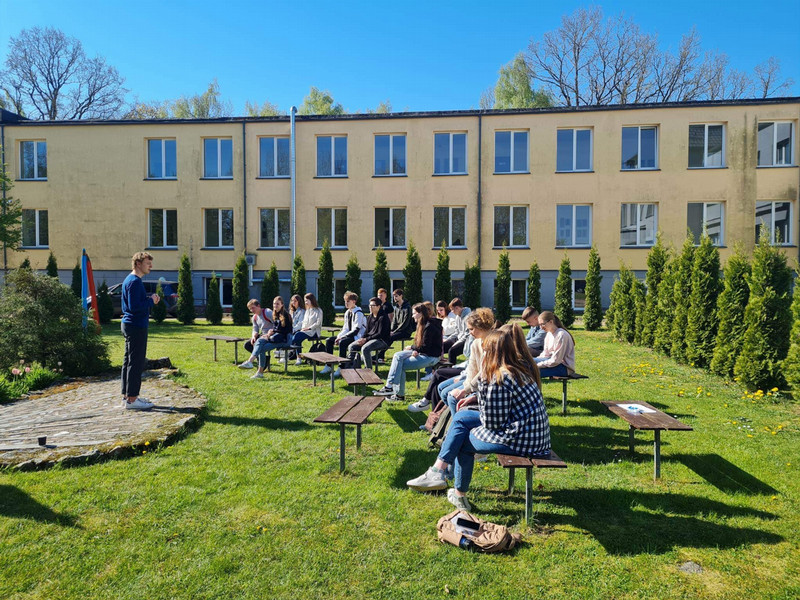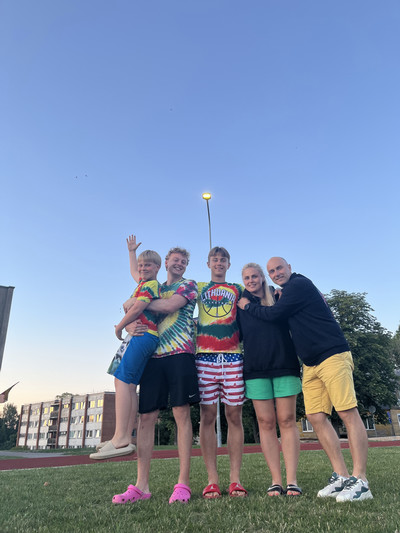 "Even for Lithuanians, my town was an off-the-map destination with a distinct reputation. When I told Lithuanians I met elsewhere where I lived, they either a) refused to believe me, b) asked if I was okay, c) were utterly confused (especially when I deadpanned 'Aš Plungiškis' – like saying 'I'm a New Yorker' but for my town), or d) responded with a horrified look and some variation of 'Why the [insert French] would you do that?'"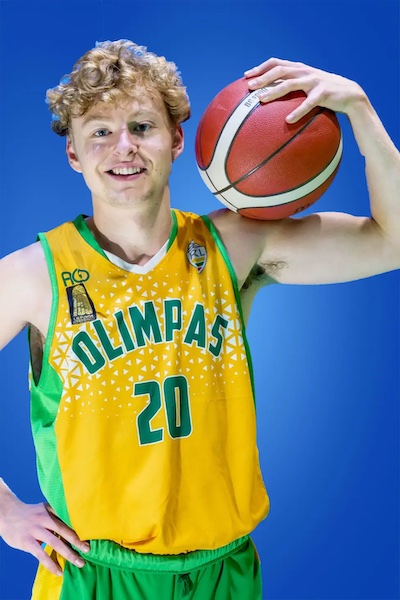 Lithuanians are notoriously cold­, and they'll proudly admit that, said Edwards. "So it could be quite isolating, especially in a town where few people were close in age or spoke English. My first week a friend told me to 'stop saying 'hi' to people on the street' because they would think I'm crazy. 'Especially with that big American smile.' But my tie-dye Grateful Dead/Lithuania basketball shirt—a relic from when the Dead sponsored newly independent Lithuania's trip to the 1992 Barcelona Olympics—was like gold there, and I earned instant respect when I wore that.
"It was a very raw and challenging experience, but immensely rewarding and growth-inducing," added Edwards. "I am very grateful for the experience and the many relationships I formed with students, friends, colleagues, grandmothers, taxi drivers."
After his time in Lithuania was up, Edwards stayed in Europe and traveled around, ending up in Sweden where he is now—but not for long. "Next stop is Venice, Italy," he said, "where I have been signed by a team to play professional basketball for a year. I'm also applying for the Rhodes and Marshall scholarships, so, fingers crossed, I may be studying in Oxford after that."
NOTE: Edwards's Lithuanian experience is not the first time he used his basketball skills to build diplomatic bridges. In 2019 Edwards spent the summer in Northern Ireland coaching kids, the recipient of a Global Citizens Fellowship awarded by the McKeen Center. He was working with a group called PeacePlayers International that aims to unite historically divided communities through basketball.