Meet Bowdoin's Global Citizens
Published by Tom Porter
From the sectarian housing projects of Belfast to the borderlands of Mexico, from the refugee centers of the Middle East to the slums of Central America, five Bowdoin students are making a difference across the world this summer. They are all recipients of a Global Citizens Fellowship awarded by the McKeen Center for the Common Good.
Belfast, Northern Ireland. Morgan Edwards '22
Edwards is working with PeacePlayers International, a group that aims to unite historically divided communities through basketball. He's been spending the summer in Belfast, the biggest city in Northern Ireland, which remains sharply divided along sectarian lines despite the Good Friday Peace Agreement of 1998. Edwards was struck by the extent of segregation between Catholic and Protestant communities, many of them physically divided by forty-five-foot "peace walls."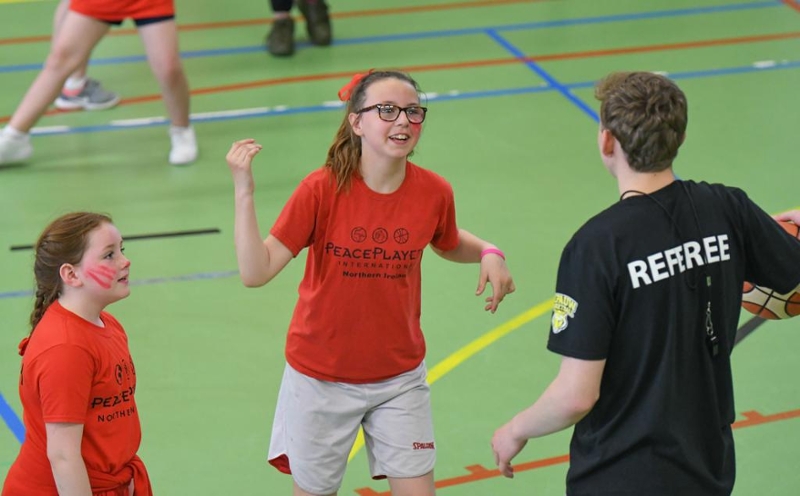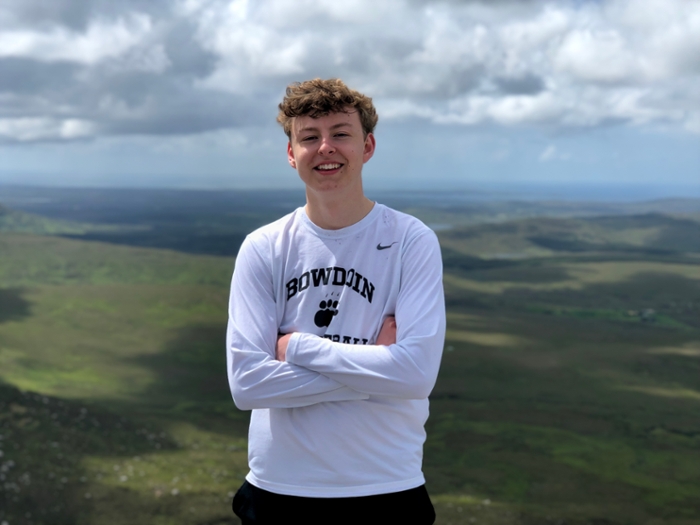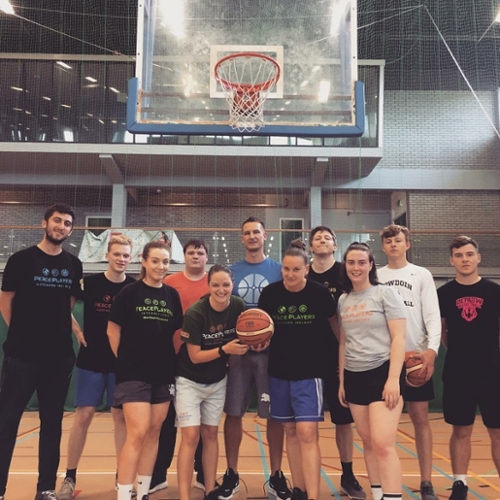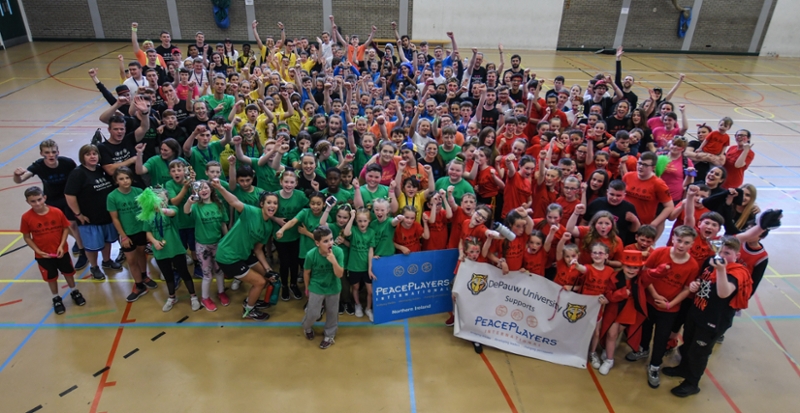 Inspired by the positive influence basketball has had on his own life, Edwards is acting as coach, mentor, and educator for young people in the area. One activity he's involved with is known as "twinning," which pairs up children from Catholic and Protestant schools for basketball, teambuilding, and cross-community conversations. "Twinning aims to stop the cycle and allow kids to befriend and compete with those whom they may otherwise never meet," said Morgan.
"My experience," he added, "has reinforced the notion that the path to peace and reconciliation is not straight, but rife with setbacks, contradictions, and unforeseen developments."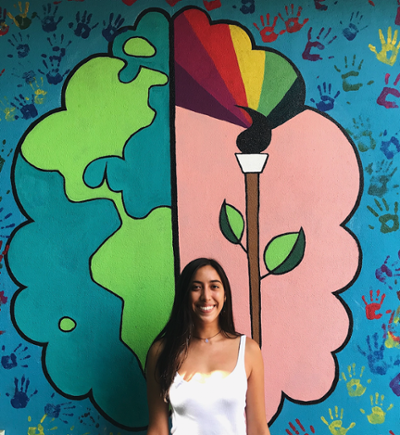 Playa Samara, Costa Rica. Lianna Harrington '21
Harrington is serving rural beach communities in Central America. She's with Asociacion CREAR, in Costa Rica's Playa Samara. The group provides educational help in an area where children often spend only three to four hours a day at school and are frequently left without adult supervision, as many parents have to work full time to support their families. Her responsibilities include fundraising, grant-writing, working with existing donors, and administrative work.
"However," she said, "I don't think that I've experienced a 'typical day' since I arrived here in May. Because CREAR is a small organization, I've learned to do my best to be helpful where needed, be that with helping out with our English and art classes, painting and moving furniture, or supervising volunteer service groups collaborating with our organization."
Harrington, who is a first-generation college student, said she applied for the internship because she's "a passionate believer in the notion that access to educational opportunities can, and will, change lives."
Guatemala City, Guatemala. Marina MacKinnon '20
The neighborhood around the garbage dump in Guatemala City is where MacKinnon is spending her summer. It's one of poorest communities in an already-impoverished country, which is why Hanley Denning '92 set up the nonprofit Safe Passage (Camino Seguro) twenty years ago, serving children and their families in the area. Denning was killed in an automobile accident in 2007, but her legacy survives with the organization going from strength to strength and now serving over 500 children and their families.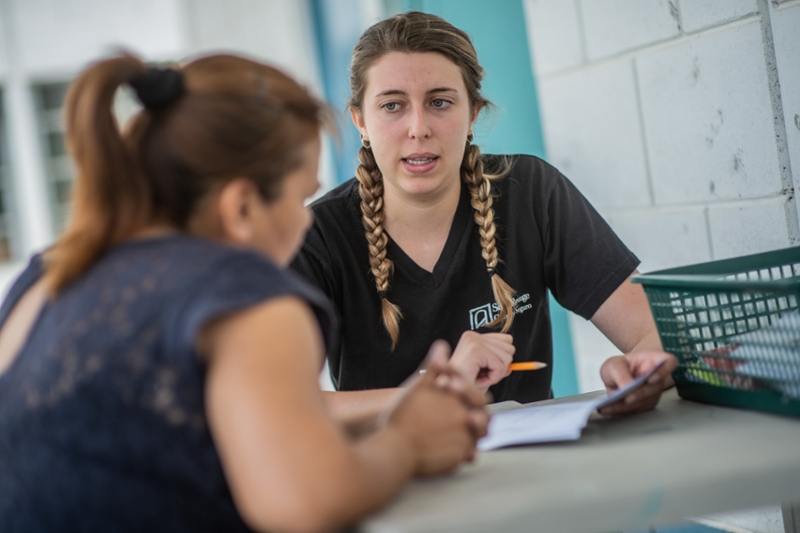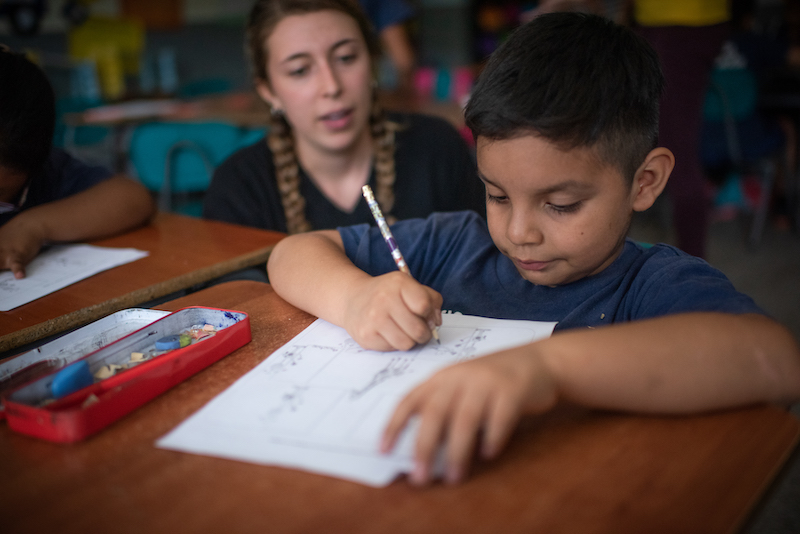 MacKinnon's role as a volunteer includes assisting in third-grade classes and supporting teenagers in English classes, as well as providing homework support for children and helping with adult education. "I chose to work with Safe Passage due to my interests in public health and social inequality," said MacKinnon, "and because it is an organization that looks at community well-being from a holistic approach, promoting education as a central tool for empowering young people living in poverty."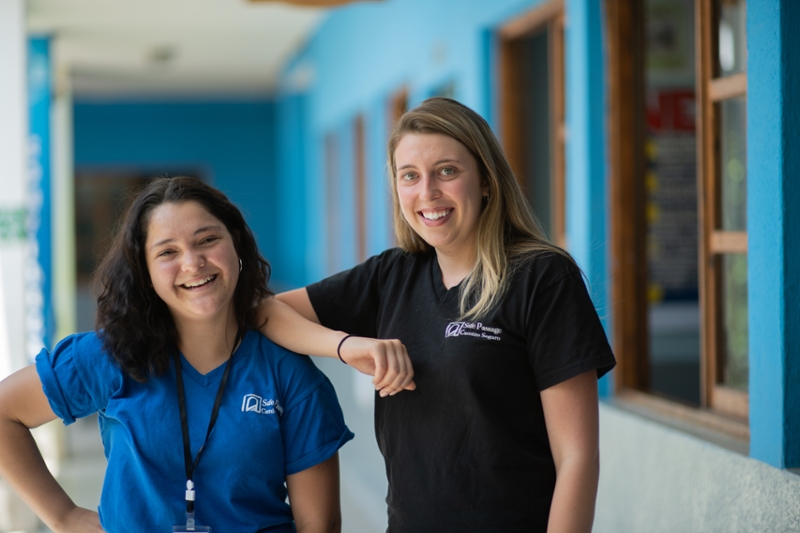 Also at Safe Passage this summer is Bianca Allende Boyd '21, who is the recipient of a Nikuradse-Matthews Public Interest Summer Fellowship Award. Inspired by the "unforgettable experience" of an earlier visit to the Guatemala-based group on an Alternative Spring Break trip, the Hispanic studies and education major is working as a classroom assistant in the mornings with a class of four-year-olds, and in the afternoons providing tuition help for adults and high school students. "I have learned so much from every one of my students, whether I am struggling over explaining the past perfect tense with one of the mothers or sharing laughter with one of the four-year-olds," she said.
Tijuana, Mexico. Arein Nguyen '21
Nguyen is interning with Madres y Familias Deportadas, a community organization that helps migrant families along the Mexican border who have been separated by deportation. "The organization works to aid migrants who have been deported from the US and those who are attempting to enter the US," he said.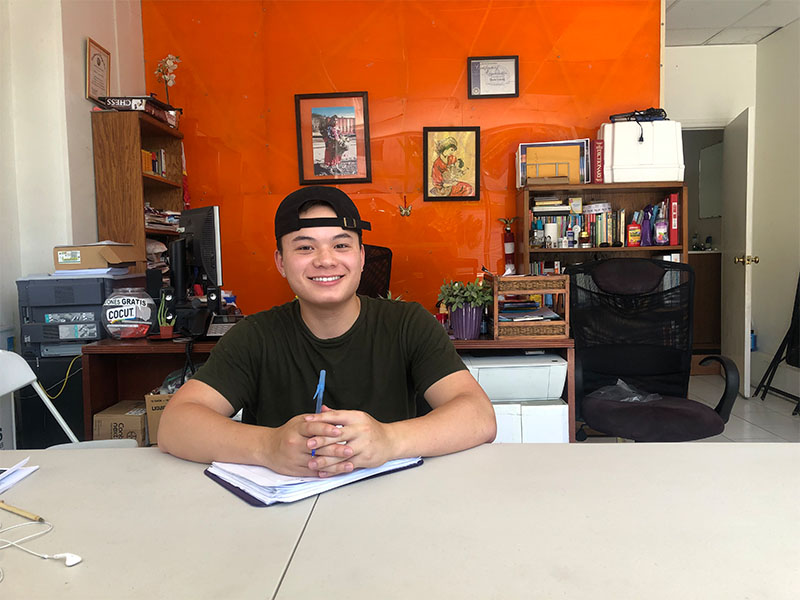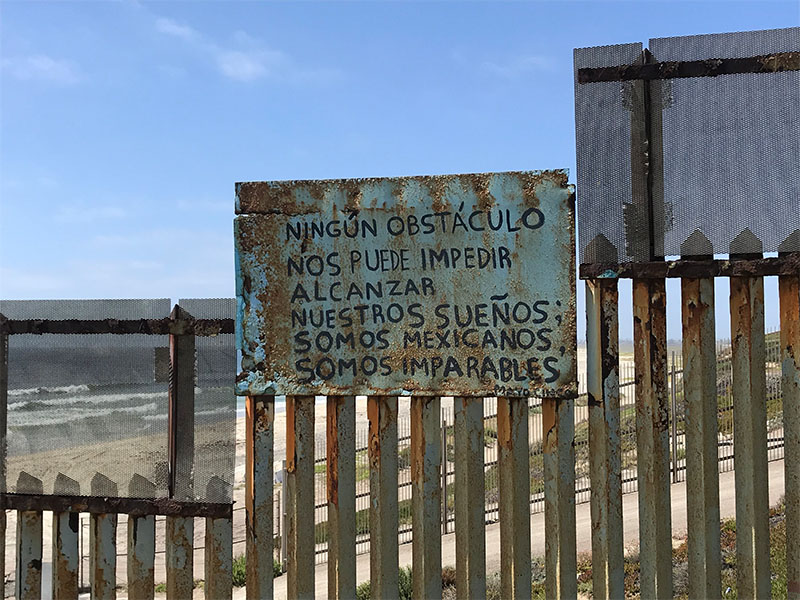 That help, he explained, can be anything from giving water and clothing to helping them find shelter and legal counsel in Tijuana. "My role at Madres is to support the director in her work with the migrants, deportees, and other NGO partners in the area. I also answer phone calls and talk with anyone who comes to the office looking for assistance."
Nguyen, who has worked in the area of immigrant rights and advocacy for four years, said he's been learning something new and impactful every day. "Tijuana is almost like a migrant purgatory. People come to try and apply for asylum to enter the US, but are chewed, eaten up, and spit back out by the city," he said. Migrants face numerous challenges in Tijuana as they wait to have their applications processed, he added, not least violence and corruption.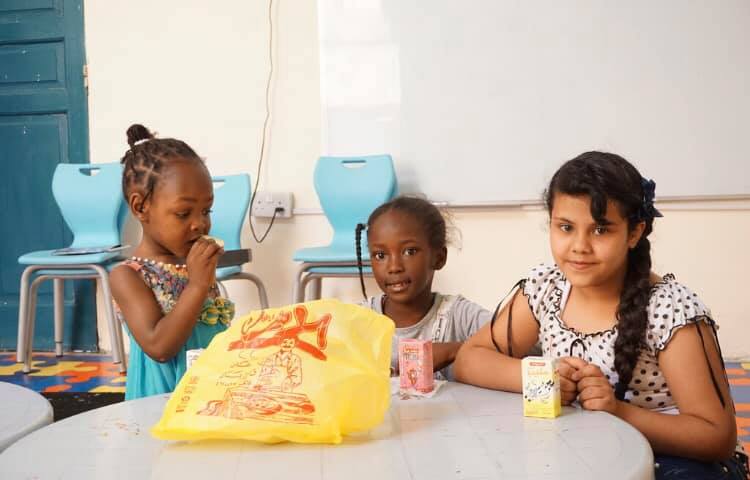 Amman, Jordan. Julia Rohde '20
Rohde is volunteering at the Collateral Repair Project (CRP), a grassroots nonprofit serving Iraqi, Syrian, Palestinian, and Sudanese refugees. "CRP works to provide for the basic needs of these urban refugees living in Amman by giving them food vouchers, providing them with day care, English classes, and summer camp," she explained.
"As a volunteer, I teach adults English twice a week and also work at the downtown summer camp twice a week. At the summer camp, I teach Zumba to kids aged five to twelve years old and do arts and crafts with them." Rohde, who is majoring in neuroscience and religious studies (with a focus on Islam), is planning to pursue a PhD in psychology, after which she intends to work with refugee communities.