Published September 05, 2023 by Rebecca Goldfine
A Full Year Ahead of Asian American Talks, Courses, Films, and Art
A group of Bowdoin professors will be offering a diverse slate of courses and programming this year focused on Asian American history, perspectives, and expressions.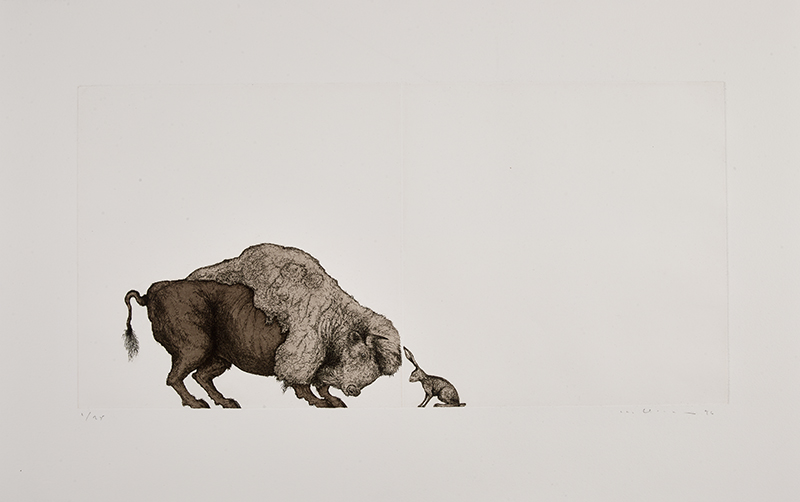 Five faculty members, with funding from the College, are inviting students and the broader community to engage in an interdisciplinary initiative (@bowdoin_asianamerica) this fall and spring to reflect on Asian Americans' experiences and stories.
The initiative is called Asian American Reckonings—emphasis on the plural—to recognize the many issues, themes, and voices that will be considered over the coming year. (It is also a reference to Cathy Park Hong's book title, Minor Feelings: An Asian American Reckoning.) While Reckonings will have classes and events just for students, much of the programming will be open to the public. 
Professor of History and Environmental Studies Connie Chiang, one of the faculty organizers, said the year-long program is a response to the anti-Asian sentiment that flared during the COVID-19 pandemic. 
"The pandemic led to a documented spike in anti-Asian violence, physical violence, verbal attacks, and emotional stress put on many people of Asian ancestry, given the rhetoric surrounding the novel coronavirus," she said.
"A lot of Asian American groups and activists responded to that pronounced spike in anti-Asian sentiment and challenged the basis of it, and that process really highlighted to us a need for more education and more of a presence around Asian American issues in the curriculum."
Chiang is organizing the initiative with Bowdoin Professor of Asian Studies and Cinema Studies Shu-Chin Tsui, Professor of English and Asian Studies Belinda Kong, A. Myrick Freeman Professor of Social Sciences Nancy E. Riley, and Assistant Professor of Sociology Shruti Devgan.
The initiative will draw on their combined expertise in history, literary studies, visual culture, media studies, and sociology to offer an array of academic and community programs. "Our goal is to show that Asian America is essential to any truly inclusive vision of social justice in the United States," Chiang said.
Upcoming Highlights
Fall film series and December-June art show:
Among the events planned this fall are an Asian American film series and an Asian American art exhibition. 
Movies:
Every Sunday, as part of her new course Asian American Cinema, Tsui will be screening movies at 7:00 p.m. in Sills Smith Auditorium (with the exception of the first and last films, which will be screened at Eveningstar Cinema in Brunswick). All are open to the public.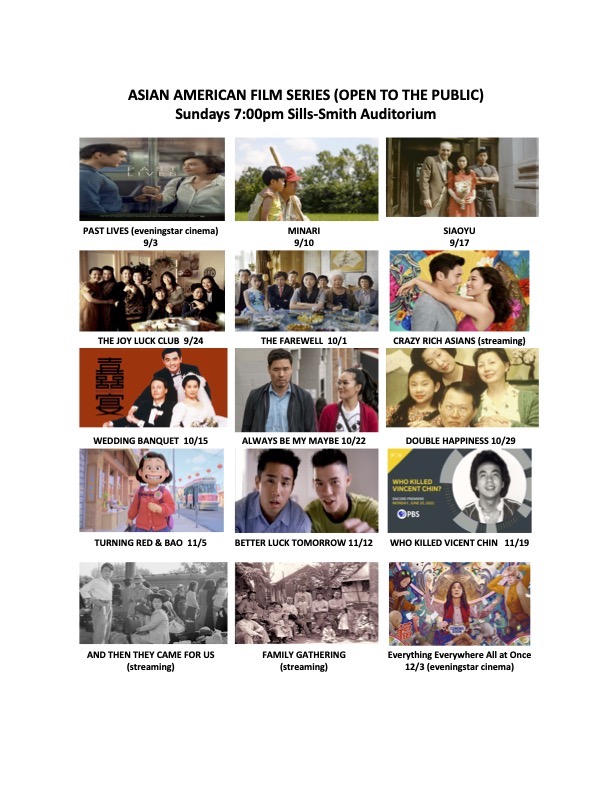 9/3: Past Lives (at Eveningstar Cinema)
9/10: Minari
9/17: Siao Yu
9/24: The Joy Luck Club
10/1: The Farewell
10/8: Crazy Rich Asians
10/15: The Wedding Banquet
10/22: Always Be My Maybe
10/29: Double Happiness
11/5: Turning Red and Bao
11/12: Better Luck Tomorrow
11/19: Who Killed Vincent Chin
11/26: And Then They Came For Us and A Family Gathering
12/3: Everything Everywhere All At Once (at Eveningstar Cinema)
Art:
The show Without Apology: Asian American Selves, Memories, Futures, curated by Reckonings organizers, will open December 14 at the Bowdoin College Museum of Art. Works by artists such as Tomie Arai, Mel Chin, Hung Liu, Chiura Obata, Alfonso Ossorio, Patrick Nagatani, Stephanie H. Shih, Roger Shimomura, and Shahzia Sikander will demonstrate "the vibrancy and diversity of Asian American artistic expressions over the past century." 
The name of the Bowdoin exhibition, much like the initiative, is inspired by an observation in Hong's Minor Feelings, Chiang explained. Hong "writes about how Asians lack presence and take up apologetic space," she continued. "We wanted to play with that idea of apologetic space, that in fact these artists are working without apology. They're not trying to justify their own existence or their presence; they're creating bold works of art that play with ideas of identity and all manner of issues."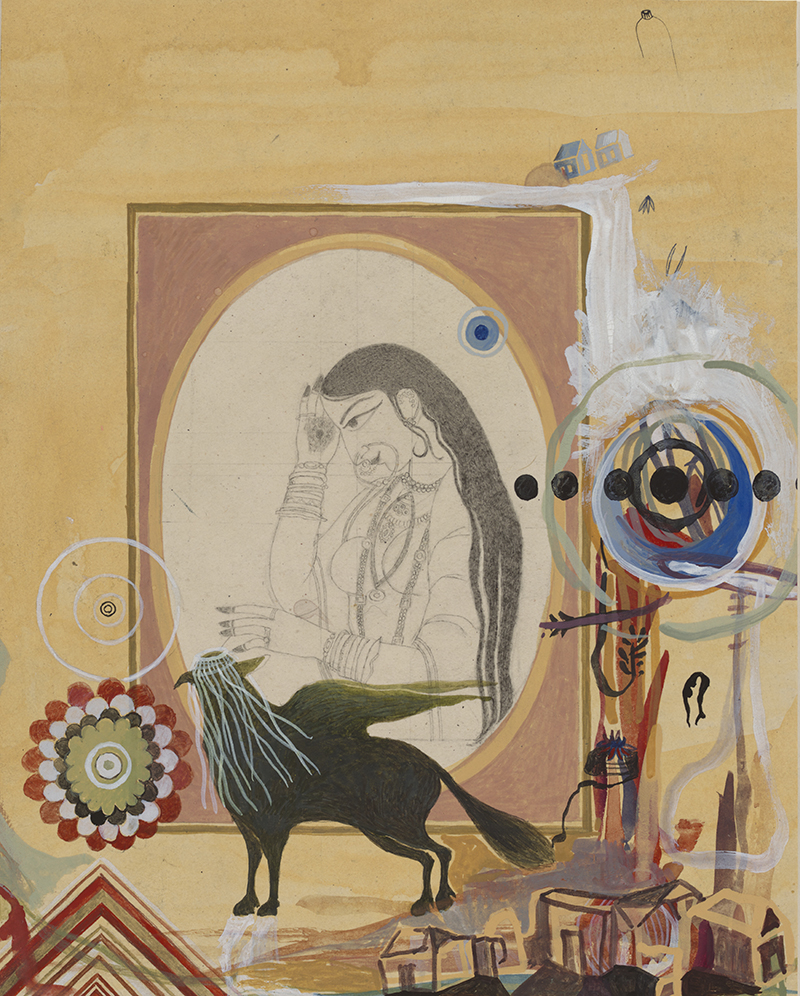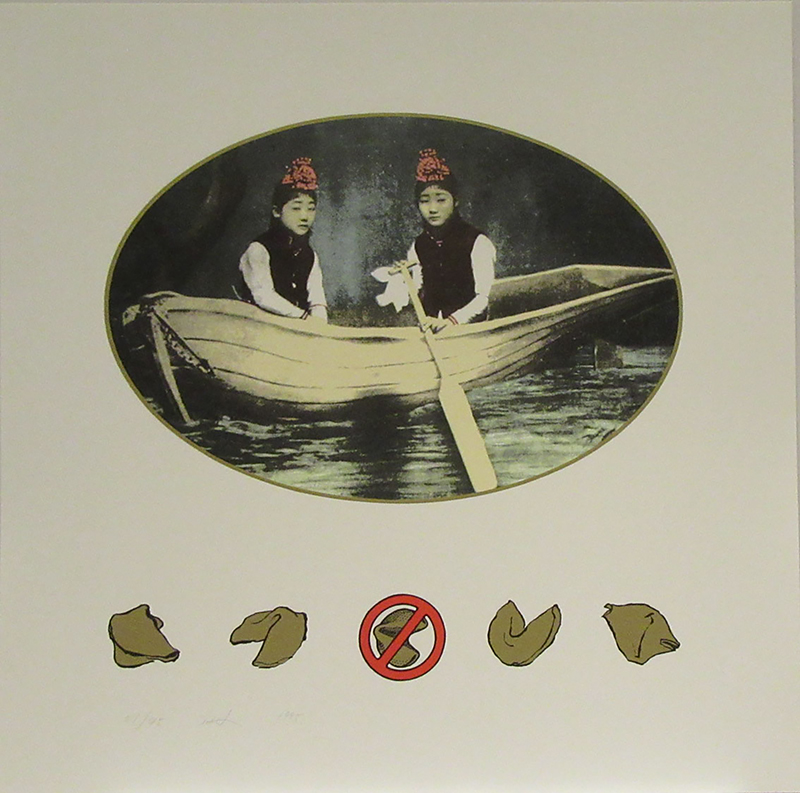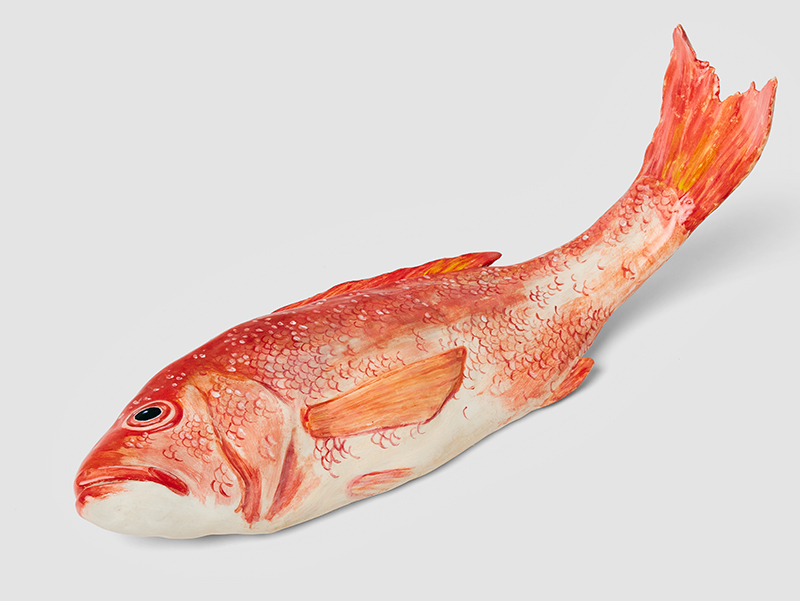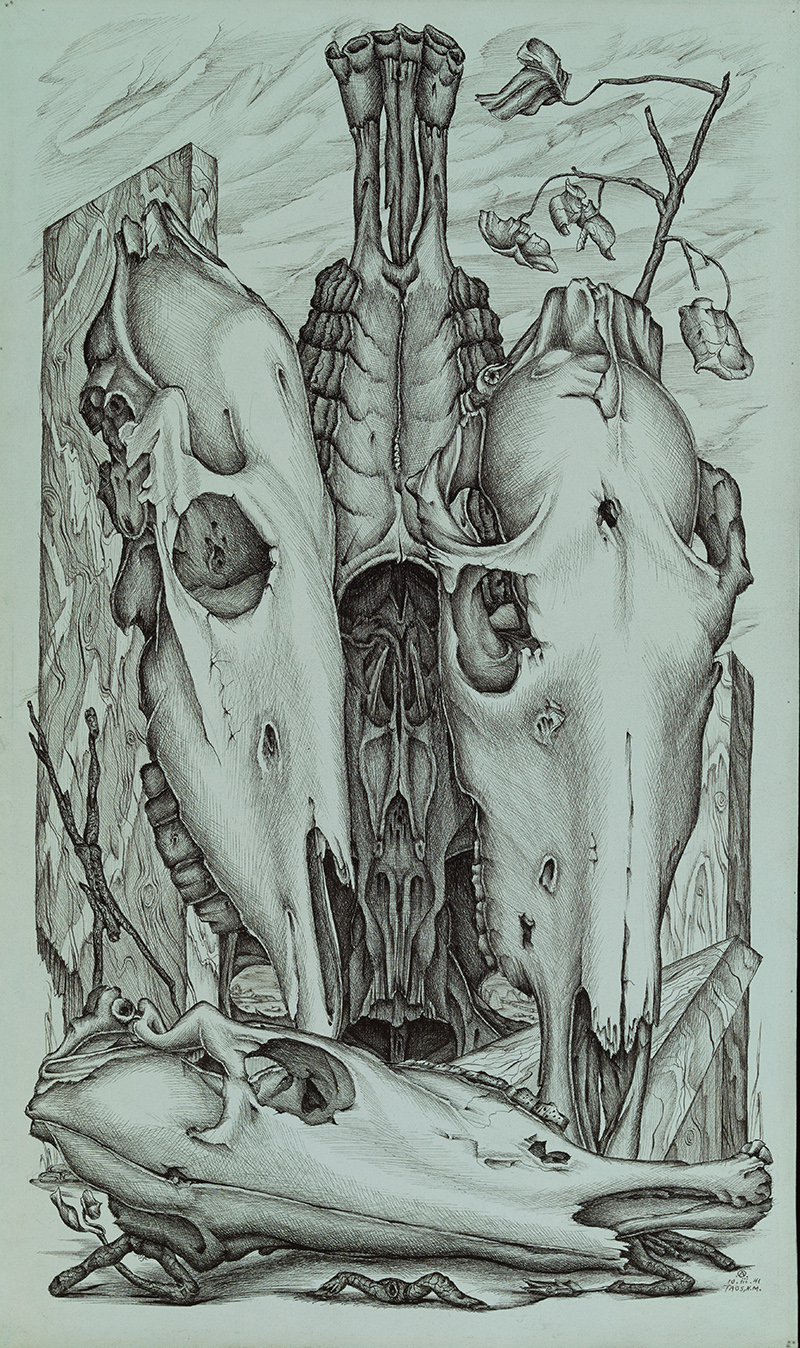 Talks and Programs
Michelle Zauner, author of Crying in H Mart, a best-selling memoir about growing up mixed-race Korean American and losing her mother, will participate in a discussion as the Santagata lecturer on November 8 in Kresge Auditorium. (Zauner is also lead vocalist of the alternative band Japanese Breakfast.) 
On October 18, Devgan will run an oral history workshop with Samip Mallick, the executive director of the South Asian American Digital Archive. This workshop is open to students and faculty in anthropology, Asian studies, digital and computational studies, history, religion, and sociology.
Tsui has also invited a filmmaker and a film scholar to give public talks on campus as part of her cinema course. Renee Tajima-Peña, director of Who Killed Vincent Chin and producer of the 2020 PBS documentary Asian Americans, will be here October 11. Peter Feng, who is a specialist in Asian American film, will speak November 3. 
Next spring, Chiang said that while events are still in the planning stages, they will likely include a discussion or talk that addresses the recent US Supreme Court decision abolishing affirmative action, a case that was brought by an organization representing Asian American plaintiffs. Riley is also planning to offer a workshop for local K-12 teachers on Asian Americans, and Kong will bring at least one Asian American writer to campus. 
Fall 2023:

• Asian American Literature, with Belinda Kong
• Asian American Cinema, with Shu-chin Tsui
• Cultural Encounters With/in Hawai'i, with Nancy Riley
• Digital Stories of South Asian Americans, Shruti Devgan

Spring 2024:

• Asian America & Empire, with Connie Chiang, Belinda Kong, and Nancy Riley
• Imagined Asias, with Belinda Kong
• Japanese American Incarceration: Removal, Redress Remembrance, with Connie Chiang