Published August 10, 2023 by Tom Porter
Bowdoin Grads Praised for Performance in Shakespeare's "As You Like It"
Professional actors Michael Wood '06 and Robbie Harrison '14 feature in a critically praised production of Shakespeare's comedy As You Like It.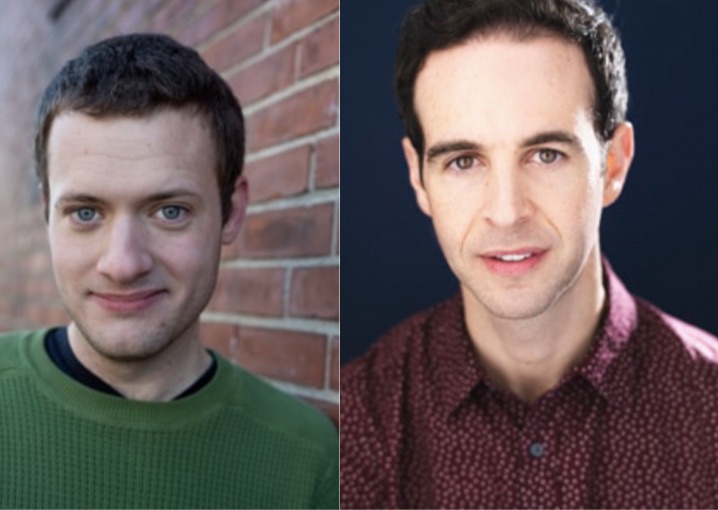 "All the world's a stage, /And all the men and women merely Players" says the "melancholy Jacques" in one of Shakespeare's most famous monologues—a reflective moment in Act II of Shakespeare's prototypical romantic comedy As You Like It.
Fans of the bard can catch a "spirited production" of the play currently showing at the Theater at Monmouth, a forty-five minute drive from the Bowdoin campus. Wood, who majored in English and theater, as well as French, at Bowdoin, is tackling the role of Jacques, while Spanish major Harrison plays the witty jester Touchstone.
The production is described as "highly entertaining," by Steve Feeney in The Portland Press Herald. "In the magical forest of Arden, in which exiled nobles must mingle with fools, philosophers and various rustic characters, anything might happen. And that everything eventually skews toward the good makes the play a hilarious delight," he writes.
"It's so great to see Bowdoin alums out there in the real world playing two of the great comic archetypes together in the same show: Touchstone and Jacques in As You Like It," said Professor of Theater Davis Robinson, who taught both Wood and Harrison.
 "Both arrived at Bowdoin and dove into theater as first-years," he recalled. "Mike Wood showed up as a freshman and was such a natural comic, while Robbie had a beautiful singing voice."
The Theater at Monmouth's production of As You Like It runs until August 13, 2023. Get tickets.