Published July 11, 2023 by Bowdoin News
Showcased on WCSH: The Arctic Museum of Our Dreams Is Open and It's Full of Cool Stuff
"Now is really our time to shine."
The mission to engage its visitors with the Arctic, the quest to shatter common stereotypes and misperceptions, and that stuffed walrus that had to be airlifted in—these are some the stories of the newly reopened Peary-MacMillan Arctic Museum that were folded into coverage by the WCSH newsmagazine 207.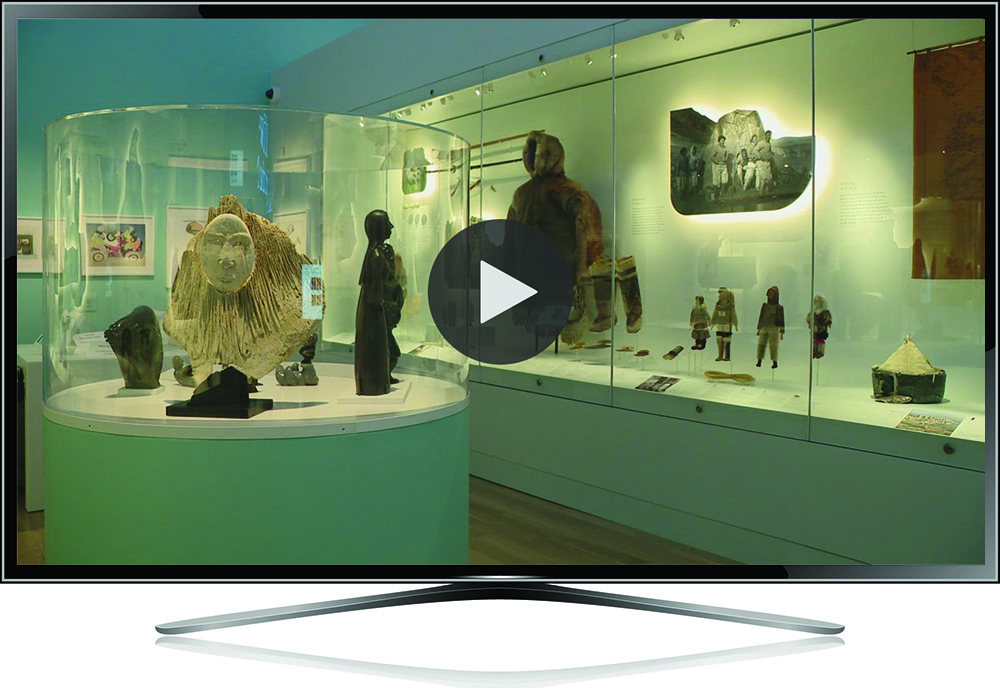 The segment features the museum's inaugural exhibitions and the stories they tell about the Arctic's past, present, and future.
It also delves into the energy efficient building's pioneering use of mass timber and how the museum's new location in the John and Lile Gibbons Center for Arctic Studies ushers in a new era that includes interactive exhibits.
"Now is really our time to shine," said Jamey Tanzer, the museum's outreach coordinator.
Watch the 207 segment, "This Maine Museum Devoted to the Arctic Starts a Fresh Chapter in a New Home."