Published June 07, 2023 by Tom Porter
"Masterful." Stellar Reviews for Tina Satter '96's Movie Debut "Reality"
Bowdoin graduate Tina Satter's career as a film director could not have gotten off to a better start. Her big screen debut, Reality, about NSA whistleblower Reality Winner, has received rave reviews since its release earlier this year.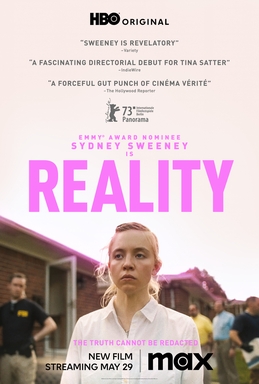 Praise for the movie in the media includes The Guardian's Mark Kermode, who called it a "palm-sweatingly tense" drama, while Ann Hornaday at The Washington Post describes the film as a "flawlessly calculated thriller" whose genius lies in its "utter banality."
Reality is Satter's adaptation of her 2019 stage play, Is This a Room, which is based on the real-life interrogation of former Air Force linguist and intelligence contractor Reality Winner, who served four years behind bars for espionage-related charges.
Winner, who speaks several Afghan languages and had US Department of State top secret security clearance, was arrested in 2017 and charged under the Espionage Act. The following year she pleaded guilty to leaking a classified document to the media about Russian hacking in the US presidential elections.
The dialogue for the play and movie was taken verbatim from the FBI transcripts of Winner's interrogation, which Satter came across while browsing the internet. As she told The New York Times at the time, when she discovered the material, Satter thought, "This is a play; this is a thriller."
The drama begins one afternoon when Winner arrives at her house in Augusta, Georgia, to find two FBI agents waiting for her. Her subsequent interrogation begins as a casual conversation and becomes gradually more menacing as Winner realizes she is being accused of espionage. Financial Times critic Danny Leigh describes the film as "a study of language and power so filled with weaponised niceties that Harold Pinter would have been proud to write it." Read more reviews on rotten.com.
The movie, which stars Sydney Sweeney (White Lotus, Euphoria) in the lead role, premiered at Germany's Berlin film festival in February 2023, and was released in the US on HBO on May 29.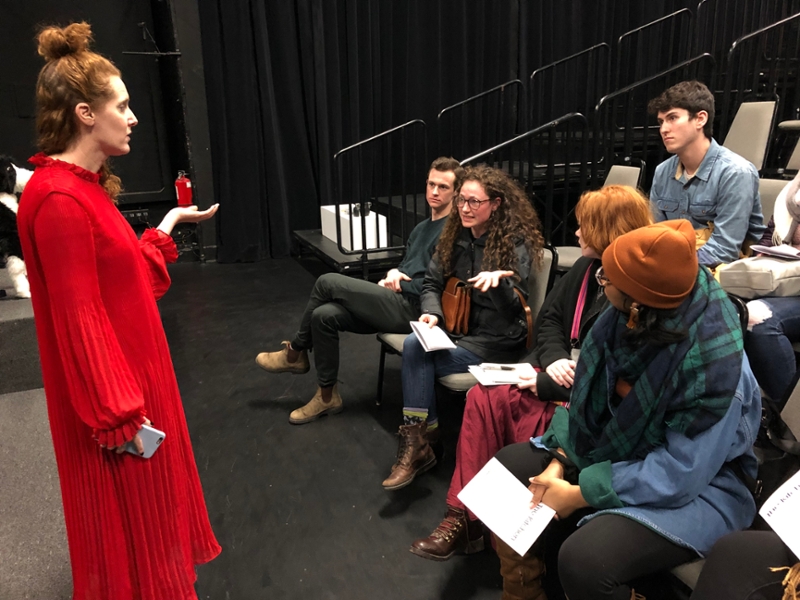 Satter, who majored in English at Bowdoin, was the winner of a Guggenheim Fellowship in 2020.