Published June 01, 2023 by Bowdoin News
Bowdoin Announces Four Appointments to New Chairs Honoring Distinguished Black Graduates
Bowdoin has appointed a cohort of four accomplished scholars to new endowed faculty professorships honoring distinguished Black graduates of the College.
These new positions, which are fully funded by donors, will focus on the interdisciplinary study of race, racism, and racial justice and across themes of environmental justice and belonging, citizenship, and freedom.

"Our new colleagues in these important professorships will benefit the College in several critical ways," said President Clayton Rose.

"They are poised to bring new and dynamic intellectual insights to campus and enhance our students' understanding of crucial issues as we prepare them to become leaders. We are grateful for the incredibly generous and anonymous gifts that are making this possible for the College.
"Their generosity is a shining example of the critical role that our donors play in moving Bowdoin forward."
The idea for the four new chairs emerged from conversations that took place across campus in the wake of the murder of George Floyd in 2020, said Senior Vice President and Dean for Academic Affairs Jennifer Scanlon, with a sense there needed to be a public reckoning with the nation's history of racial injustice.
"We felt an urgency to do all we could to do to help our students develop the tools to think through complex problems of race, racism, and racial justice," Scanlon said.

"Although the College had been engaged in this work for some time, we recognized the need for a renewed, purposeful, and deliberate commitment to the role of higher education in imagining, exploring, and fostering change."
Judith Casselberry
, Geoffrey Canada Associate Professor of Africana Studies and a key partner in this initiative from its start, explains the value of the cohort approach to this work.
"If an institution really wants to make impactful shifts in the composition of its faculty, as well as the areas of scholarship that the curriculum is missing, it's really effective to bring in more than one person because it increases the visibility and significance of the work."
The four new chairs are named in memory of:
Matthew D. Branche '49, MD, overseer emeritus, the first Black student to serve as class president at Bowdoin and to be pledged by a chapter of a national fraternity with a membership policy of racial exclusion.
Iris W. Davis '78, a student leader in the early days of coeducation at Bowdoin, an outstanding athlete, trustee of the College, environmental scientist, and policy leader in Massachusetts.
Rasuli Lewis '73, a founder and leader—with Geoffrey Canada '74, H'07 and current Bowdoin trustee George Khaldun '73—of the Harlem Children's Zone, and one of the creators of the Peace March and a leader of the Peacemakers program.
E. Frederic Morrow '30, H'70
, the first Black person to hold an executive position in the White House and a civil rights advocate, author, and business leader.
In addition to the vital annual support that comes with an endowed chair, these four scholars will receive additional funding to work collaboratively with each other and with others across the campus and beyond.
THE NEW APPOINTMENTS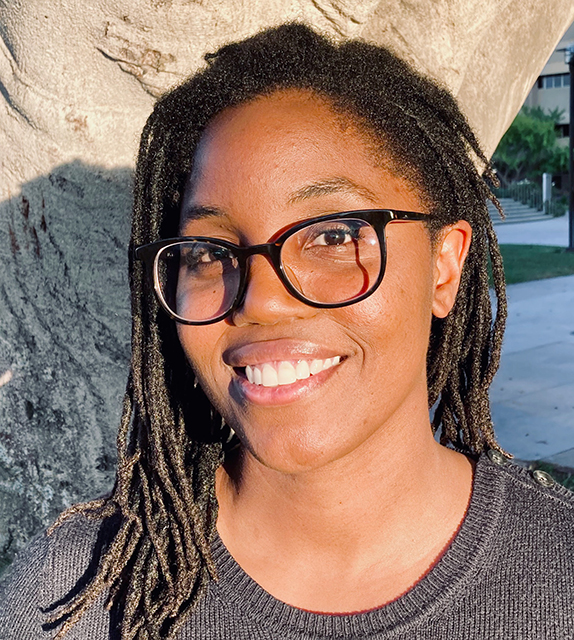 Jamella Gow has been appointed the Rasuli Lewis Assistant Professor of Sociology. A sociologist who specializes in the combined dynamics of immigration and Blackness, Gow studies notions of citizenship and belonging among international immigrants, especially among the African diaspora in the Caribbean.
Gow comes to Bowdoin from Gonzaga University, where she has been an assistant professor of sociology since 2020. Prior to Gonzaga, she was an instructor at UC–Santa Barbara and Santa Barbara City College. She earned her bachelor of arts degree at Texas Christian University, where she was an English and sociology double major. She earned a master's degree in cultural studies at Claremont Graduate University, and a master's and doctorate in sociology with an emphasis on Black studies at the University of California–Santa Barbara. Gow is coeditor of Modern Migrations, Black Interrogations: Revisioning Migrants and Mobilities through the Critique of Anti-Blackness (Temple University Press, 2022) and the author of several articles on the Haitian diaspora and migration.
Her colleagues in the Department of Sociology are eager for Professor Gow's arrival, noting that her teaching addresses a significant curricular need—the intersection of race and immigration—and describing her scholarship as "theoretically rich, methodologically rigorous, and deeply relevant."
---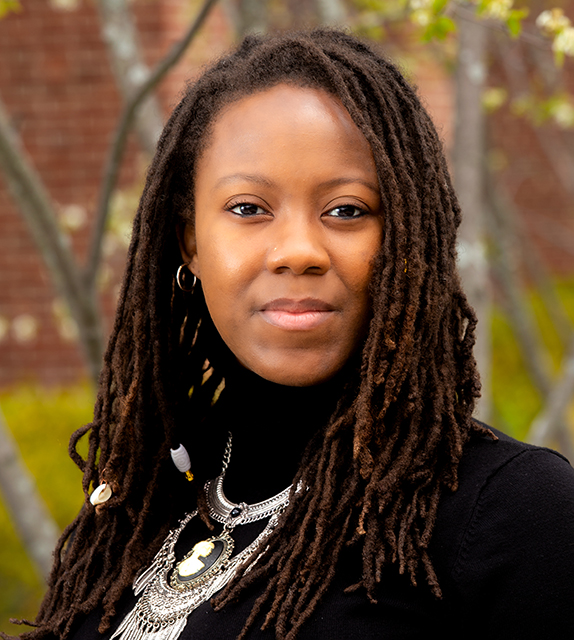 Allison Guess has been named the Iris W. Davis Assistant Professor of Environmental Studies. A scholar of Black Atlantic geographies, Guess is at work on her first book, which focuses on sixteenth-century Hispaniola, and has authored several related articles. Her teaching and research interests also include Black-led rebellion, African diaspora, Black studies, settler colonialism, racial capitalism, and Indigenous knowledge systems.
Guess comes to Bowdoin from Williams College, where she has been an assistant professor of Africana studies since 2021. She previously taught in The New School's university lecture course (ULEC) program. Guess was a political science and Hispanic languages and literatures double major at the University of Pittsburgh, where she earned her bachelor of arts degree. She earned her MPhil and PhD, both in earth and environmental sciences with a geography specialization, at The Graduate Center, City University of New York. Her work will make contributions at the nexus of environmental studies and geography, as well as Latin American, Caribbean, and Africana studies.
As her future colleagues note about Professor Guess, "Allison's training and scholarship as a human geographer fit very well within an interdisciplinary program like environmental studies, as her intellectual outlook bridges the humanities, social sciences, and natural sciences."
---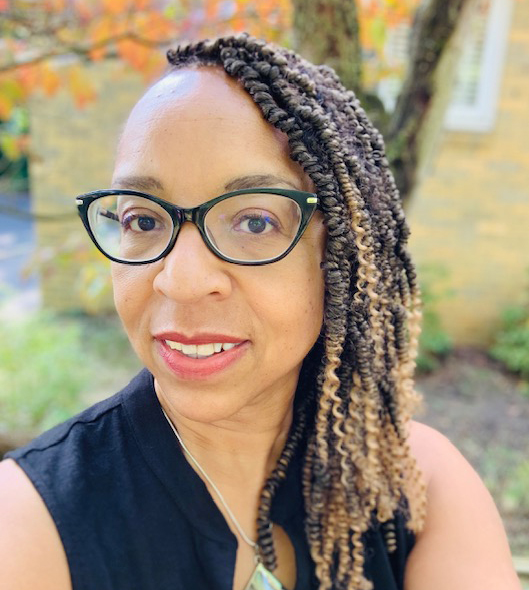 Michele Reid-Vazquez has been appointed the E. Frederic Morrow Associate Professor of Latin American, Caribbean, and Latinx Studies and Africana Studies. An interdisciplinary historian, Reid-Vazquez has focused her research and teaching on the history of the African diaspora in the Caribbean and Latin America and on Afro-Latinx communities in the US.
She has been at the University of Pittsburgh since 2013, most recently as the founding director of the Center for Ethnic Studies Research and an associate professor of Africana studies. She previously taught in the history department at Georgia State University. Reid-Vazquez earned her bachelor of arts in music and Spanish at Emory University, a master of music in ethnomusicology and jazz studies at the University of Maryland at College Park, and her doctorate in Latin American and Caribbean history at the University of Texas at Austin. She is the author of The Year of the Lash: Free People of Color in Cuba and the Nineteenth-Century Atlantic World (University of Georgia Press, 2011) and her current research explores the topic of Black mobilities both in the Caribbean and in the US Afro-Latinx context. In 2021, she was awarded the National Endowment for the Humanities Institutes for Higher Education Faculty Award for the program "Transnational Dialogues in Afro-Latin American and Afro-Latinx Studies Summer Institute."
Professor Reid-Vazquez's future colleagues predict that her Afrolatinidad public-facing work will "change not only Bowdoin but the study of the African Diaspora and Latin American and Latinx studies in the entire state and region."
---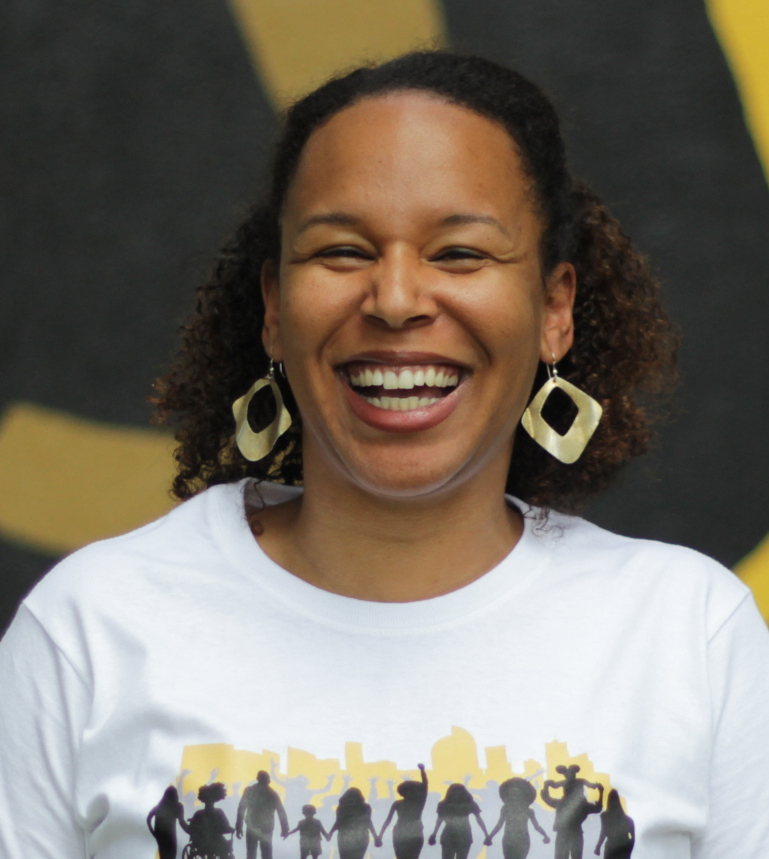 Bianca Williams has been named the Matthew D. Branche Associate Professor of Africana Studies and Anthropology. A cultural anthropologist, Williams has focused her scholarship on Black feminism and Black women's meaning-making and emotional wellness, the anthropology of race and racism, and the dynamics of anti-racist social movements.
Williams has been an associate professor of cultural anthropology at The Graduate Center, City University of New York, since 2017. She was previously a member of the faculty at the University of Colorado­­–Boulder. Williams earned a bachelor of arts degree with a double concentration in cultural anthropology and African American studies, followed by a master's degree and doctorate in cultural anthropology, all at Duke University. Williams is the author of The Pursuit of Happiness: Black Women, Diasporic Dreams, and the Politics of Emotional Transnationalism (Duke University Press, 2018), coeditor of Plantation Politics and Campus Rebellions: Power, Diversity, and the Emancipatory Struggle in Higher Education (SUNY Press, 2021), and the author of book chapters and articles in leading anthropological journals. She has been recognized by the American Anthropological Association with multiple awards and fellowships, including the President's Award in 2021. Williams is currently the faculty lead of PublicsLab, the Andrew W. Mellon Foundation-funded initiative focused on public humanities and graduate education.
Professor Williams's Bowdoin colleagues note that much of her work has important implications not only for what we teach but how we teach. Realizing her work here, they note, "would put Bowdoin on the proverbial map of institutions of higher education as a hub for the study and practice of Black feminism."
---
The appointments follow a nationwide search by a committee chaired by Margaret Boyle, associate professor of Romance languages and literatures and associate professor and director of Latin American, Caribbean, and Latinx studies, and Guillermo Herrera, professor of economics, and comprised the following:
The composition of the search committee reflects Bowdoin's openness to the many possible approaches to race, racism, and racial justice," writes Professor Herrera.
"We look forward to these four new faculty members continuing their work, and we're especially excited about how they will interact with existing members of our community and beyond. They will enrich the experience of our students and rigorously address important social issues."
The search committee specifically sought out nominations of faculty for consideration who would be disposed to collaboration and community building, committed to excellence in their work, and devoted to the success of our increasingly diverse student body.
They worked closely with departments across the college to identify potential applicants and collectively explored the candidacy of more than a hundred candidates, eventually narrowing down the pool and inviting twelve finalists to campus.
"It has been deeply meaningful to connect with departments across the campus throughout this search process," notes Professor Boyle. "We are thrilled these incredibly talented faculty will join us at Bowdoin."
The appointments of professors Gow, Reid-Vazquez, and Williams are effective July 1, 2023; they will be on campus and teaching for the fall semester. Guess's arrival on campus will be delayed one year while she completes her fellowship as a visiting research scholar in the Department of African American Studies at Princeton University, and she will begin at Bowdoin on July 1, 2024.