Roger Wilder '25 Receives NOAA Scholarship to Study Our Changing Oceans
By Rebecca Goldfine
The biology major is just one of 120 undegraduates this year to win an
Ernest F. Hollings Undergraduate Scholarship
, which offers college tuition support and a summer internship with the National Oceanic and Atmospheric Administration (NOAA).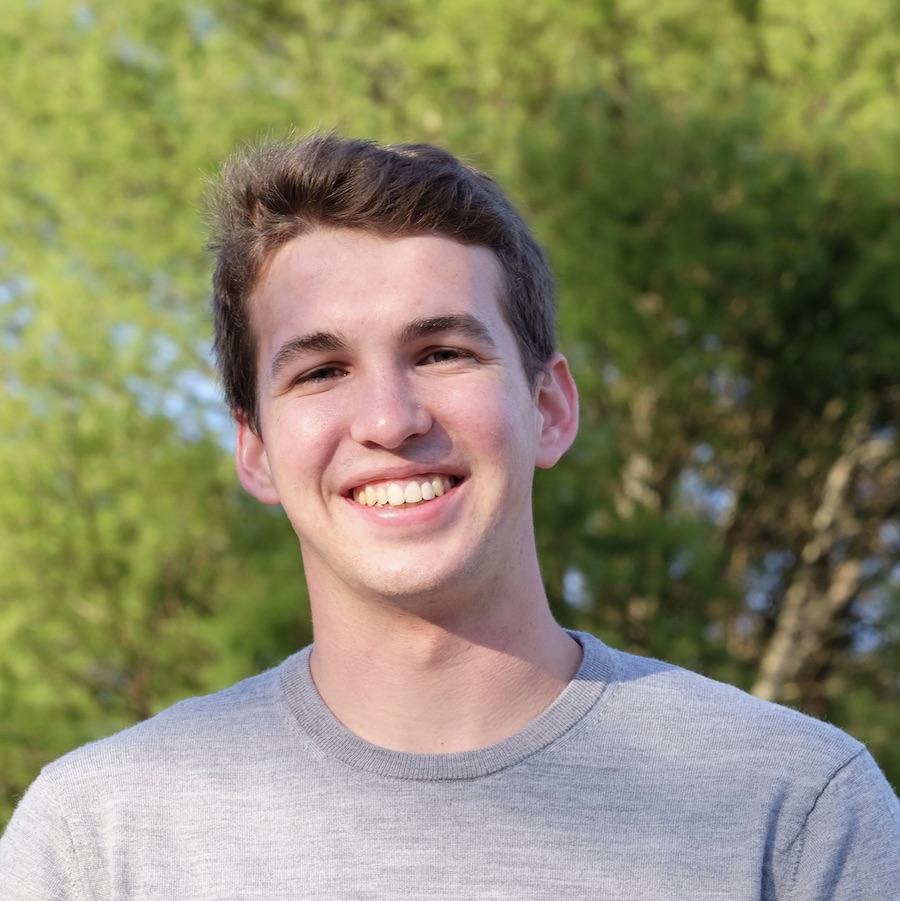 The scholarship program recruits and prepares promising students for science-related public service careers with NOAA or another agency at the federal, state, and local levels of government, according to its website.
It is named for US Senator Ernest Hollings, the South Carolina policymaker who played a major role in the establishment of NOAA and helped enact the Coastal Zone Management Act and the Marine Mammal Protection Act, both in 1972, as well as the Oceans Dumping Act in 1976 and the Sustainable Fisheries Act in 1996.
Wilder will receive up to $9,500 per year his junior and senior years at Bowdoin. The scholarship also includes a paid ten-week mentored internship at a NOAA institute of his choice. The federal agency has multiple facilities and projects in every state, as well as some locations overseas.
Additionally, the award funds travel to a summer orientation the first year and to the annual Science & Education Symposium in Maryland the following year. 
Wilder is majoring in biology with a concentration in ecology, evolution, and marine biology.
Biology of Marine Organisms, with James R. & Helen Lee Billingsley Professor of Marine Biology Amy Johnson and lab instructor Beth Whalon: "It was the first time I had been given the chance to study marine organisms and marine life in a classroom setting, and a lot of the labs involved exploring Maine, the coast, and salt marshes and such," he said.
All the Japanese classes he's taken with senior lecturer Hiroo Aridome and visiting lecturer Ayami Morita.
Research in Ecology, Evolution, and Marine Biology, with Assistant Professor of Biology Patty Jones: "It was the first time I was able to take a class very focused on ecosystem interactions, animal behavior, and wildlife ecology while also exploring a lot of Maine," Wilder said.
He also credits Clara Benadon '23, a 2021 NOAA-Hollings scholar, with much inspiration and advice.
Next year, Wilder will apply for NOAA internship opportunities that intrigue him. He said he's hoping to work in tropical ecology, specifically with coral reefs, which he finds fascinating for their abundance of species and great diversity. "There is a lot we don't know. They hold a lot of mystery and wonder," he said. 
Since he was a young boy growing up in Chicago and then in the New Mexico desert, Wilder has been fascinated with the ocean. He established a handful of fish tanks in his bedroom, got scuba certified in high school, and also got a job working for a saltwater aquarium. (Plus, he volunteered at a zoo in Edgewood, New Mexico, where he took care of black bears, bobcats, pronghorn antelope, javelinas, mountain lions, elk, deer, raccoons, red and gray foxes, and a bald eagle that could not be returned to the wild.)
"I am frequently asked why I, hailing from one of the driest states in the nation, want to study the ocean," he said in his scholarship essay. "I think the answer lies in the fact that I do live in a desert. Precisely because of its scarcity, I have learned to appreciate water in all its forms, especially the oceans that seem so distant from my arid surroundings."
At Bowdoin, he's pursued his interest by taking several marine-related ecology classes, and next year he will enroll in the Bowdoin Coastal Studies Semester. (He'll follow that with a study-abroad program in Japan in the spring. He's fluent in Japanese.)
This summer he has a research internship with Mote Marine Laboratory in the Florida Keys, where he'll investigate coral health and disease.
Down the road, he plans to pursue graduate study focused on "the global effects of shifting climates on coral reef and Caribbean ecosystems," he said. 
He's excited for the experiences ahead, especially with NOAA. "I believe firsthand laboratory and field work through NOAA and its oceanic and atmospheric research program is an essential step on the path toward conserving and managing our precious coastal and marine ecosystems and resources," he said.
Published May 03, 2023