Senior Lecturer in Japanese Language, on leave for spring semester 2024
Hiroo Aridome is a senior lecturer and the Japanese language coordinator at Bowdoin College.
He received his M.A. in Japanese linguistics from the University of Minnesota and his B.A. in economics from Waseda University in Tokyo, Japan. Before becoming a Japanese language educator he worked in the semiconductor industry in Japan. He has almost 20 years of experience teaching all levels of Japanese language and has taught at the University of Minnesota, Cornell University's FALCON program, and Washington University in St. Louis. Prior to Bowdoin he taught Japanese as part of a multi-language program in a training academy for government workers in Doha, Qatar. He is interested in teaching Japanese language through participatory learning and the creation of communities. He came to Bowdoin in 2013.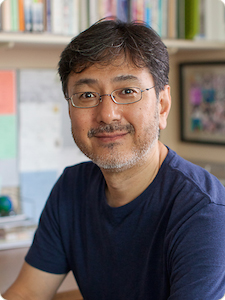 Education
MA, University of Minnesota
BA, Waseda University