Published February 28, 2023 by Jane Godiner '23
Alumni and Faculty Artists Featured in Rockland Show
The Center for Maine Contemporary Art in Rockland, Maine, opened its 2023 CMCA Biennial exhibition in late January with thirty-five artists, including four alumni and a Bowdoin professor.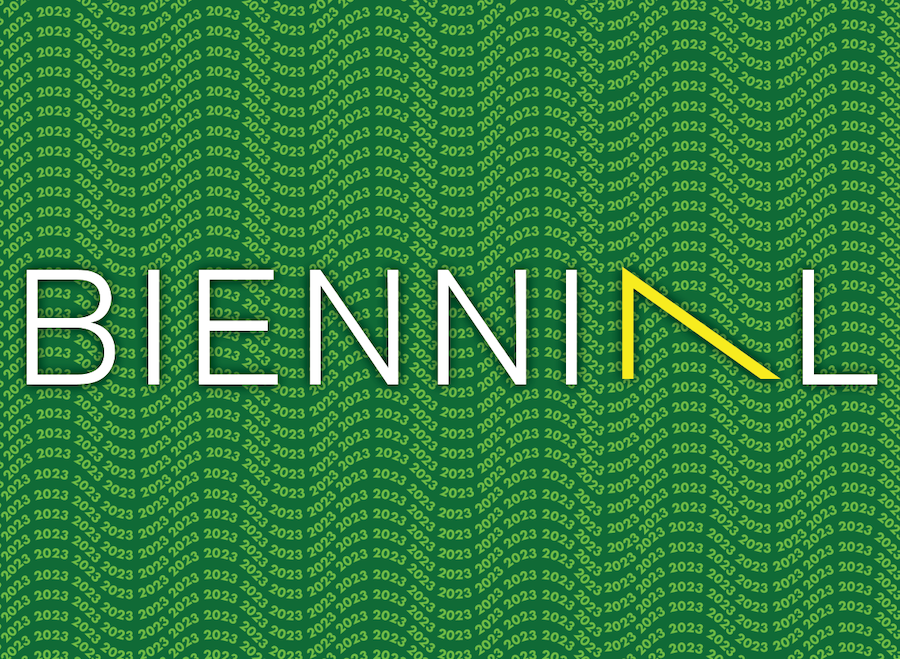 The Bowdoin artists include Nick Benfey '15, Haley MacKeil '10, Mariah Reading '16, and Jenny Ibsen '18, as well as Professor of Art and Chair of the Visual Arts Division of the Department of Art Michael Kolster.
The CMCA Biennial, which has been running for forty-five years, supports and celebrates Maine-based artists. "I'm thrilled to see four recent Bowdoin alums and one Bowdoin faculty member in the 2023 CMCA Biennial," said A. Leroy Greason Professor of Art Mark Wethli. "It's quite an honor to be included."
The artists in the show live and work in Maine or have significant ties to a specific Maine community, according to the CMCA.
Professor of art and renowned photographer 
Michael Kolster's
contribution to the Biennial
 is a series of nine photographs describing facets of the common plastic shopping bag. In an artist's statement, Kolster says the process of creating the images helped him see the bags' surfaces "as related to the Arctic ice floes they seem to be replacing and various geologic formations guarding the petroleum reserves that they come from.

From over 400 applicants, the thirty-five selected artists stood out to jurors because of the potential of their artwork to make an impact—not only in an artistic context, but in a social one.
"The artists participating together form a resounding chorus of perspectives, reflecting the pivotal moment in which we exist—the societal inequities we push against, our understanding of time and our transience on Earth, the drive to understand one's identity and lineage, and our relationship to the environment and our place within it," said Misa Jeffereis, another juror and assistant curator at the Contemporary Art Museum St. Louis.
All the artists are part of installations spanning the entire 5,500 square feet of the museum. They will be part of a biennial show that, according to Sarah Montross, juror and senior curator at the deCordova Sculpture Park and Museum in Lincoln, Massachusetts, possesses a "certain fragility and resourcefulness."
"Within this biennial there are artworks that resemble or use scrim, string, patchwork, and connective tissues. There are cast-off parts or fragments brought together through collage and assemblage," Montross said in a statement. "This sense of connectivity—of small, individual parts joining to re-form into a whole—extends to people: artists convey intimate, private worlds, memories, and interpersonal relationships, both real and imagined, through touch, familial closeness, and tender humor."

The 2023 CMCA Biennial will be open to the general public through May 7, 2023. If you can't make it out to Rockland, the museum also offers a virtual tour of the exhibition.