Published February 01, 2023 by Tom Porter
Portraying the "Endangered" Plastic Bag: Bowdoin's Kolster Features in Prestigious Art Show
Professor of art and renowned photographer Michael Kolster is among the artists being featured the CMCA Biennial—Maine's longest-running statewide juried art exhibition, run by the Center for Maine Contemporary Art in Rockland.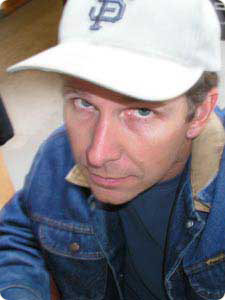 The thirty-five artists were chosen from a pool of 423, according to the CMCA, which launched the show on January 28. The exhibition highlights current developments in contemporary art by Maine-based and Maine-connected artists.
Kolster's contribution is a series of nine photographs describing facets of the common plastic shopping bag. In an artist's statement, Kolster says the process of creating the images helped him see the bags' surfaces "as related to the Arctic ice floes they seem to be replacing and various geologic formations guarding the petroleum reserves that they come from.
"If these bags ever recede from our lives and minds, will they be remembered as the 'charismatic species' of our wasteful, consumer societies? I photograph them as endangered species at the edge of extinction."
Kolster describes the photographs as "'in-camera photograms,' singular-toned silver gelatin prints that exist outside the photographic binary of positive or negative. They are made by directly exposing photosensitive paper in an 8x10 view camera, so they are technically negatives. To me, however, they somehow resist simple categorization, just as unique objects they straddle the realm of the object and image. I hope they become a foil to the plastic bag's current but fading ubiquity."
The CMCA Biennial runs until May 7. More information.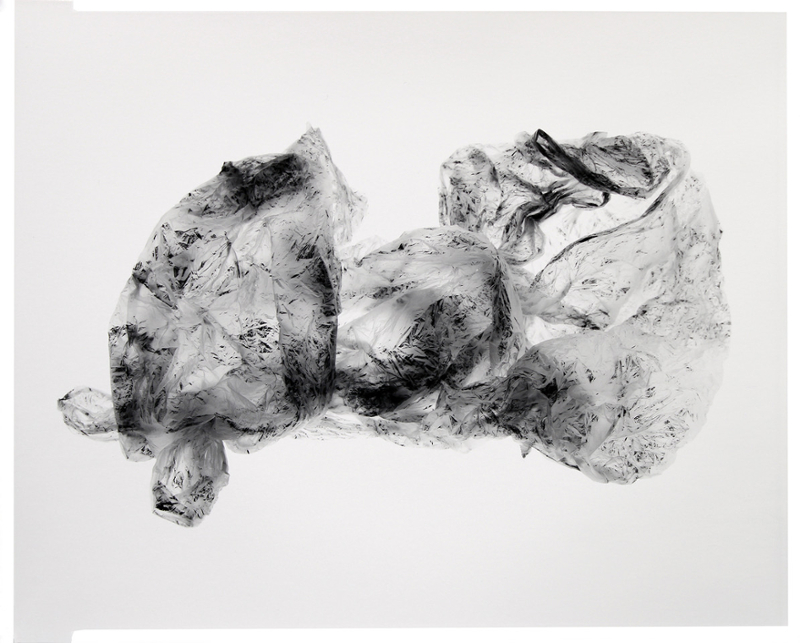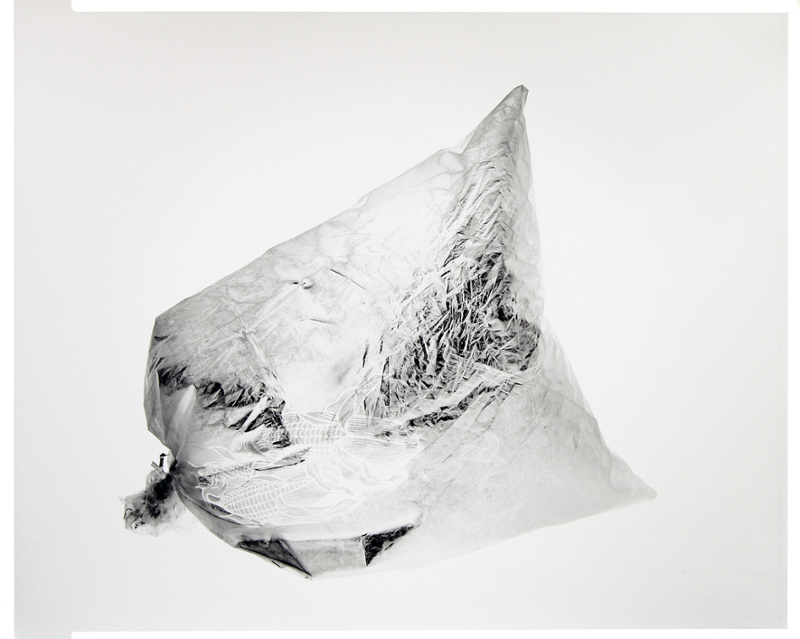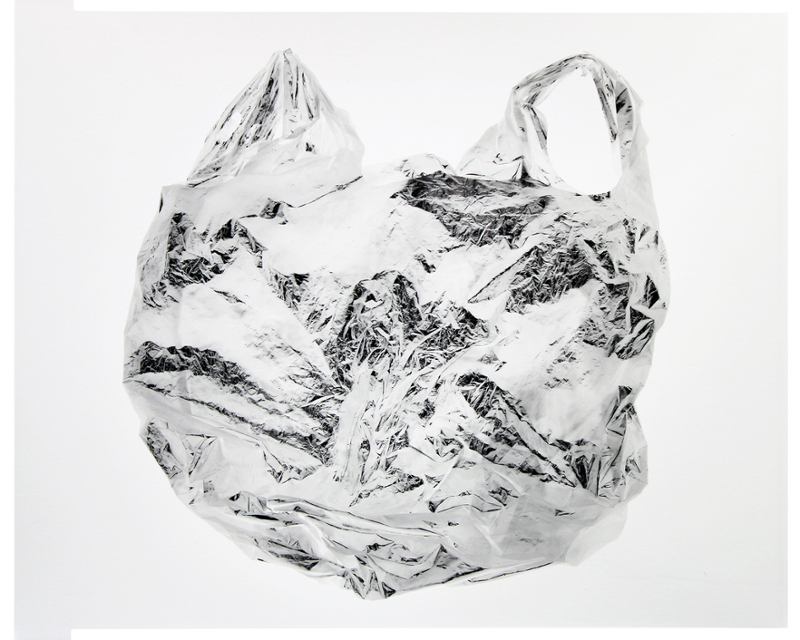 This is not the first time Kolster has explored the issue of plastic waste in his work. In 2016 and 2020 he traveled to Hawai'i to produce a series of photographs documenting the accumulation of plastic debris along the coast (so-called plastiglomerates), and how this material has fused with the natural environment to form the "fossils of the future." Read more.