Published September 14, 2022 by Tom Porter
Paulina Morales '24 Awarded Obama-Chesky Scholarship for Public Service
Government major Morales has been chosen to take part in an inaugural scholarship program to support students planning to pursue a career in public service. The Voyager Scholarship was established by President and Mrs. Obama along with Airbnb cofounder and CEO Brian Chesky.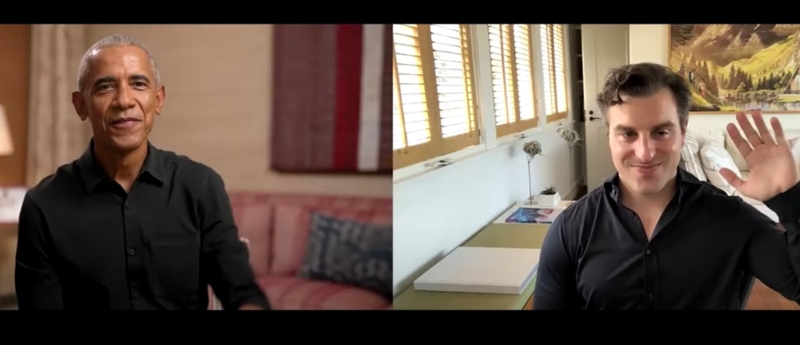 Morales is one of a hundred scholars selected from some 1,800 applicants for the two-year program. "Michelle and I know that change only happens when ordinary people get involved, get engaged, and come together to create it," said President Obama in a press release. "These young Voyagers believe in a fairer and more inclusive world, and they're ready to help us address important challenges in new ways. I can't wait to see what they accomplish through public service," he added.
"Through their stories, it's clear that each of these Voyagers has a commitment to serving their communities, a deep curiosity about the world, and big plans for the future," said Chesky, who funded the scholarship with a $100 million personal donation to the Obama Foundation.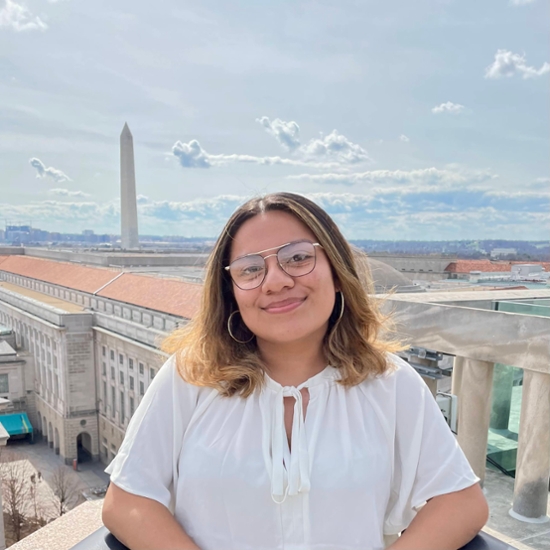 "Growing up in a predominantly Black and brown immigrant community in Texas, I have witnessed and experienced the different ways in which immigration and education policy has impacted my family," said Morales, who plans to pursue a master's in public policy after Bowdoin, followed by law school.
 "As a Voyager Scholarship recipient, I will have the opportunity to expand my horizons by traveling across the world, meeting new mentors and public service leaders, and meeting with President Obama and Brian Chesky to discuss the importance of empathy and understanding in leadership," she added.
Morales' public service work includes lobbying for immigration rights at the Texas State Legislature, volunteering for numerous school board campaigns in Dallas by conducting community outreach and mentoring Hispanic high school students through the college application process. She has also interned at the Harlem Children's Zone and worked as a Bowdoin Public Service (BPS) fellow for the town of Brunswick. During the school year she works as a Bowdoin Volunteer Corps (BVC) Fellow providing resources, training, and other support systems for the McKeen Center's student-run service programs and community agencies.
"Paulina has been a tremendous leader in the McKeen Center for the Common Good during her Bowdoin career," said Samantha Cogswell, the Center's associate director. "Her diligence, integrity, and commitment all will serve her well as one of the inaugural Voyager Scholarship recipients."