Published July 29, 2022 by Tom Porter
A Picture Paints a Thousand Words: Teaching the Holocaust
"When students look at images, they can analyze them immediately," said Associate Professor of History Page Herrlinger. "If they see a photo or a poster, for example, students are often able to get to the core of the meaning right away. Then it's up to the teacher to bring in more history and more context."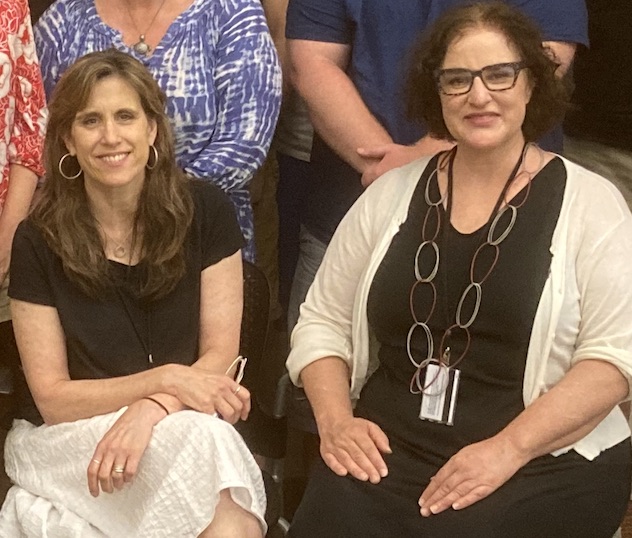 Herrlinger and Research Associate in Art History Natasha Goldman recently hosted a two-week summer institute on the Bowdoin campus, where sixteen middle and high school educators representing a variety of disciplines gathered to learn new ways into a difficult subject. Teaching the Holocaust through Visual Culture was sponsored by a $115,00 grant from the National Endowment for the Humanities. "Whether they're teaching social studies, English, religion, or foreign languages, we want to help educators incorporate visual material when teaching the Holocaust," said Herrlinger.
The seminar, first held in 2019, was awarded for a second time and supposed to run again in 2021 but was postponed due to the pandemic, she explained. "We wanted everyone here in person," she said. "It's not the sort of subject you can tackle over Zoom."
Visiting speakers included historian Jonathan Petropoulos from Claremont McKenna College, an expert on art treasures looted by the Nazis, art historian Paul Jaskot from Duke University, who uses maps and digital information to formulate new questions about the Holocaust, and art professor Robert Katz from University of Maine, Augusta.
Herrlinger and Goldman brought different approaches to the seminar through the types of visual media they chose to work with.  "As an art historian, I'm mainly interested in the work of anti-fascist artists during the 1930s and 40s," said Goldman, "including art by victims and survivors of the Holocaust, so that includes paintings, sculptures, prints, and some photography, while Page brought in another set of material."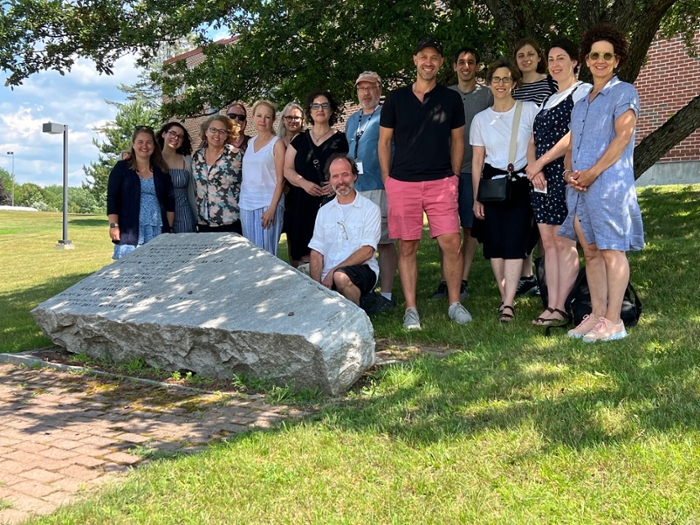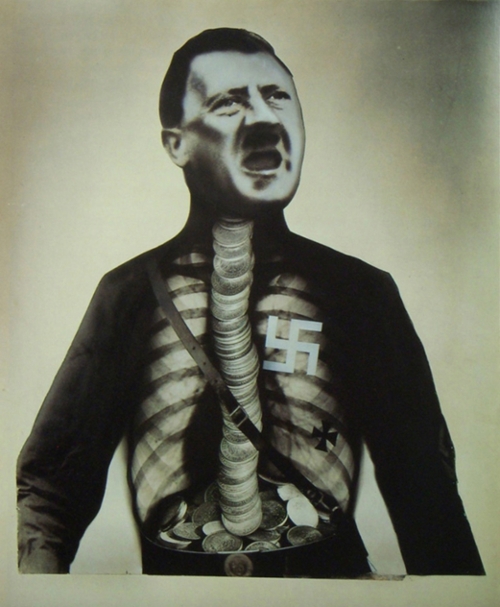 Artist and educator Audrey Reich from New York City is the daughter of a Holocaust survivor and found the seminar deeply moving. "An enormous amount of stimulating material was offered, covering so many aspects of the Holocaust, from the emergence of Hitler and the Nazi Party to their extensive propaganda campaigns, their plundering of art and culture, the marginalization of various groups, and the eventual slaughter of millions.
"All the material was presented insightfully and sensitively," she said. "And, as evidenced by the participants' final presentations, each educator found something that resonated profoundly and was able to make connections that will greatly enrich their classroom teaching."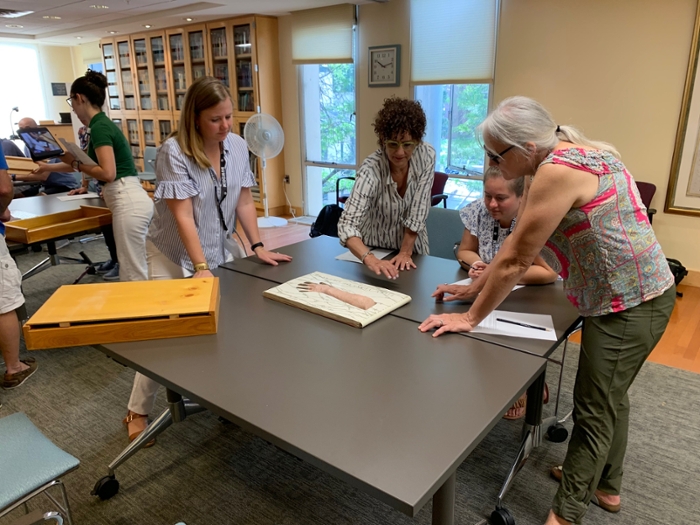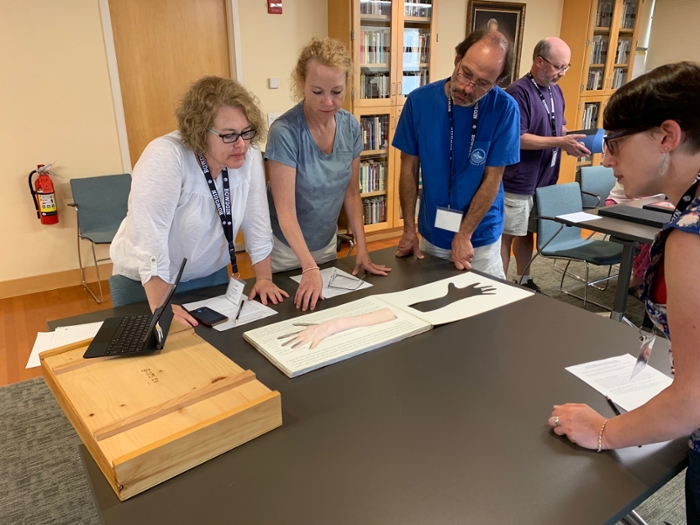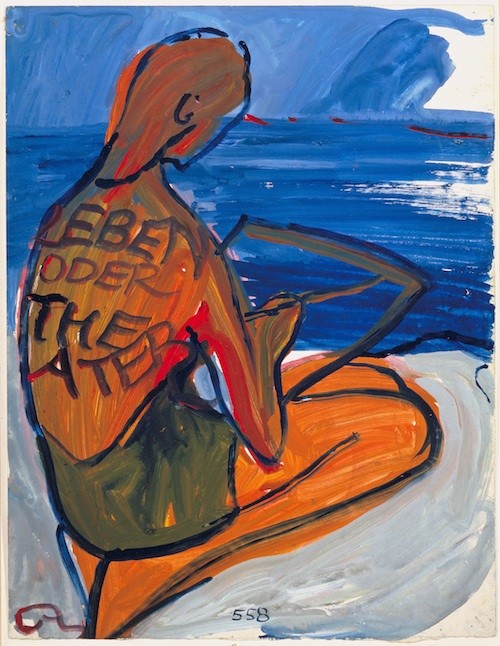 History and economics major Eliza Madigan '24 was a student in Herrlinger's history of the Holocaust class last semester, an experience she said prompted her to work as an intern at the NEH institute. "This seminar enabled me to see the subject more from a visual arts perspective," she said. "Also, it was fascinating to hear the insight of teachers."
Among the visual sources the seminar looked at, Madigan said she was particularly moved by the work of Charlotte Salomon, a German Jewish artist who, while in hiding from the Nazis, produced a series of more than seven hundred autobiographical paintings called "Life or Theater." "Her work is so bold and colorful, it really stood out to me," said Madigan.
Salomon was captured by the Nazis in 1943. Along with her unborn child, she was murdered at Auschwitz concentration camp shortly afterwards, one among millions.