Published April 04, 2022 by Bowdoin News
Michael Cato Named Tech Exec of the Year
Michael Cato
, Bowdoin's senior vice president and chief information officer, has been named the Information Technology Senior Management Forum (ITSMF) Technology Executive of the Year in the education category.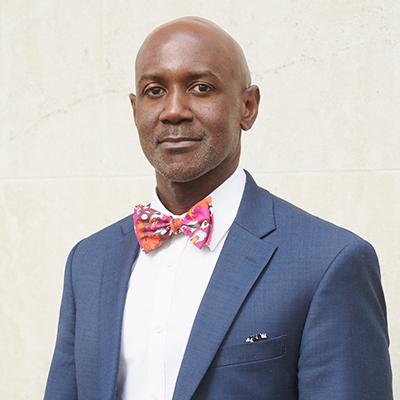 The award was presented April 1, 2022, in Atlanta, Georgia. Read more about the 2022 ITSMF awards and nominees.
For twenty-five years ITSMF has been one of the country's leading organizations dedicated to cultivating executive talent among Black technology professionals.
Nominations for ITSMF's inaugural Technology Leaders Awards were received from the public and winners were selected by an independent peer review process.
Cato was honored in October with the 2021 EDUCAUSE DEI Leadership Award and in February, he helped launch the Next Leaders Fellowship, a program that aims to build a framework to bring more Black, Indigenous, and people of color (BIPOC) into the ranks of senior leadership within higher education information technology.
Bowdoin College is the lead sponsor of the NLF program in partnership with NERCOMP and EDUCAUSE, two nonprofit professional associations working to advance higher education through the use of information technology.