Published March 15, 2022 by Bowdoin Magazine
By Example
Amy Steel Vanden-Eykel '99, chief marketing officer for Staples, Inc., on being a good leader—and teammate.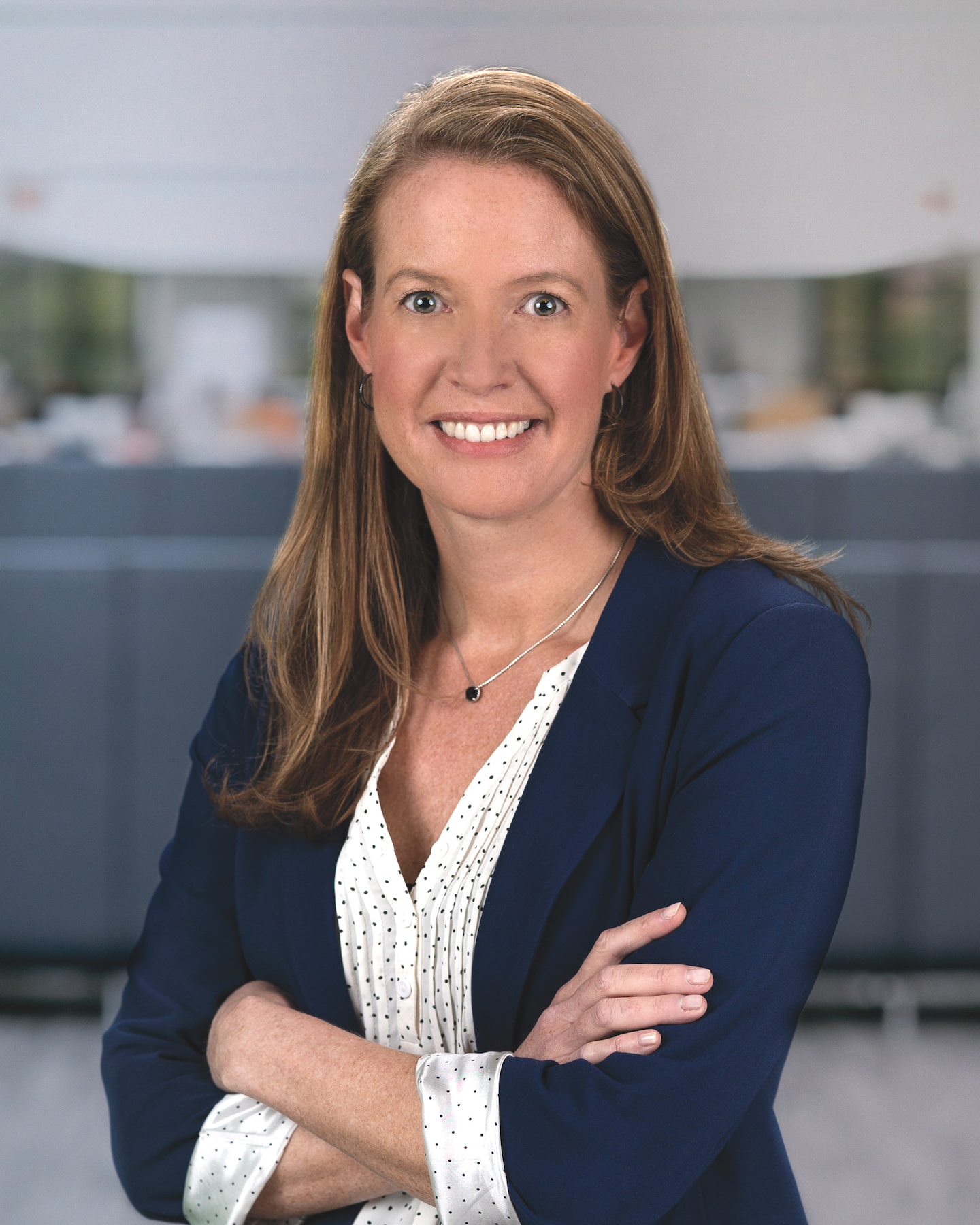 What is something you do or utilize in your job—either something you do as part of your responsibilities or a particular skillset you have—that readers might find surprising or unexpected considering your role with Staples?
I have a minor in math from Bowdoin, which has proven to be incredibly useful. Who would have thought vector calculus could come in handy?! But it's true. I make decisions all day long by looking at financial or customer analytics and finding insights and conclusions. Math obviously teaches you a certain skillset and confidence with numbers, but it also teaches you how to use those numbers logically—like how to use numbers to go from point A to point B to a conclusion.  
Is there a particular merchandising partnership you've been a part of at Staples that stands out? Why?
I love to find fun, new, on-trend products and have been lucky to travel to Germany, China, Japan, and all over the US to do just that. This hunting was one of my favorite parts of my role when I ran [the] office supplies [division]. I'm sure I drove my merchants crazy. I particularly love planners, with fashion prints and tips to keep life organized, and journals, with beautifully crafted vegan leather covers, heavyweight paper, and expert content on note taking—like how to highlight key points or mark things for follow up. I'm definitely in the right industry!
How do you inspire and motivate the teams you work with? How do you bring people together—perhaps both literally and figuratively? How do you keep people invested and happy to come to work?
The first step is to hire teammates who are impressive and highly capable, but also who stand for the values you want to foster within the team. Two of my highest priority values are energy-giving and resiliency. Then it's the role of the manager to bring out the best in their teammates. We have to teach, coach, and inspire. The best coaches have a high level of emotional intelligence; we think coaching is a privilege, we practice it consistently, and we mold our approach to what motivates that individual. Lastly, we must be humble, be active learners, and hold our teams accountable to unabashedly high expectations. 
I was recently asked to run our marketing organization. At an "all hands" [meeting], a teammate asked, "Your background isn't in marketing; what will you bring to our team?" He was right to ask. On face value, I'm not a marketer by trade and if I arrogantly imposed my opinions without respect for the team's expertise, I'd make a mistake. Many mistakes. I thanked him for his honesty and answered, "I have a deep respect for the experts. I surround myself with teammates who complement my skillset and I humbly learn—quickly. I know how to empower those experts to drive for results. It's a powerful combination."
If you weren't doing what you do, where might you be or what might you be doing instead?
I'm actually surprised that I've been in this industry as long as I have. I've just been lucky to have new opportunities every few years that have kept me learning and engaged; plus, I've worked with incredibly smart and wonderful colleagues and friends. My north star is to run a company. Industry is less important to me than the dynamics of the company and the market in which it operates. Ideally the company would be on the front end of the growth curve, with a great idea, little competition, and an impressive management team—a unicorn?! 
Is there something you learned or experienced at Bowdoin that has proven to be particularly informative in your professional life?
Playing a sport while working on an economics and math degree also taught me how to be productive and efficient. With an intense schedule, I learned how to sit down, focus, and get the work done. This skill has proven to be very helpful in my adult life. I have a career that is engaging and fulfilling, but also a schedule that enables me to workout most mornings and be present and engaged with my family. One of the reasons for that is, when I'm at work, I'm intensely focused. I'm very clear on my priorities, and I get the work done.
If you had the opportunity to pass on to your Bowdoin-aged self some words of wisdom, what would they be?
I'd encourage myself to explore. To not be in such a hurry. To take a year off after graduating to travel the world. To pursue a job that may not be on my career path but is something I'd find rewarding. I'd remind myself that life is a journey, and I have plenty of time ahead to be responsible.
What are you doing for fun these days that's not connected to your professional work?
I mentioned earlier that I played ice hockey at Bowdoin, and while I hung up my skates after our last ECAC tournament, I still love to be active. I met my husband playing soccer and we both are slightly obsessed with Orangetheory. And we have two kids, Abby (12) and Ryan (9). They're both very sporty, so we spend a lot of time cheering them on from the sidelines. We love to ski as a family too. I still make it to Maine regularly, but now to ski Sunday River.    
---
Amy Steel Vanden-Eykel '99
is the chief marketing officer for Staples, Inc., managing the marketing teams for Staples.com and StaplesAdvantage.com. Prior to joining Staples's senior leadership team, she was the senior vice president of merchandising and marketing. During her thirteen years at the company, she has held positions of increasing seniority in merchandising for Staples.com, StaplesAdvantage.com, and Staples's retail stores. These various positions included category management responsibility for the Office Supplies & Paper division, tech services, warranties, software, computing, and gift cards. Amy started her career with Staples in the corporate strategy office. Before joining Staples, she was a vice president at the strategy consulting firm Kaiser Associates and graduated with honors from Harvard Business School.
---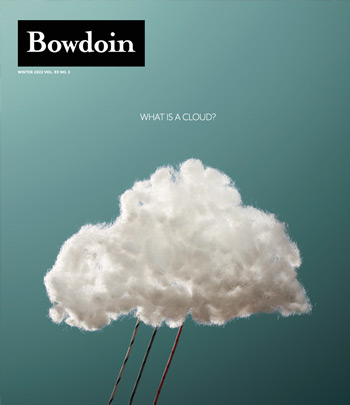 This story first appeared in the Winter 2022 issue of Bowdoin Magazine. Manage your subscription and see other stories from the magazine on the Bowdoin Magazine website.