Published February 28, 2022 by Rebecca Goldfine
Bowdoin Tops List for Fulbright Students for Second Year in a Row
Bowdoin students received more Fulbright grants than any other baccalaureate institution last year, an accomplishment it also achieved the year before.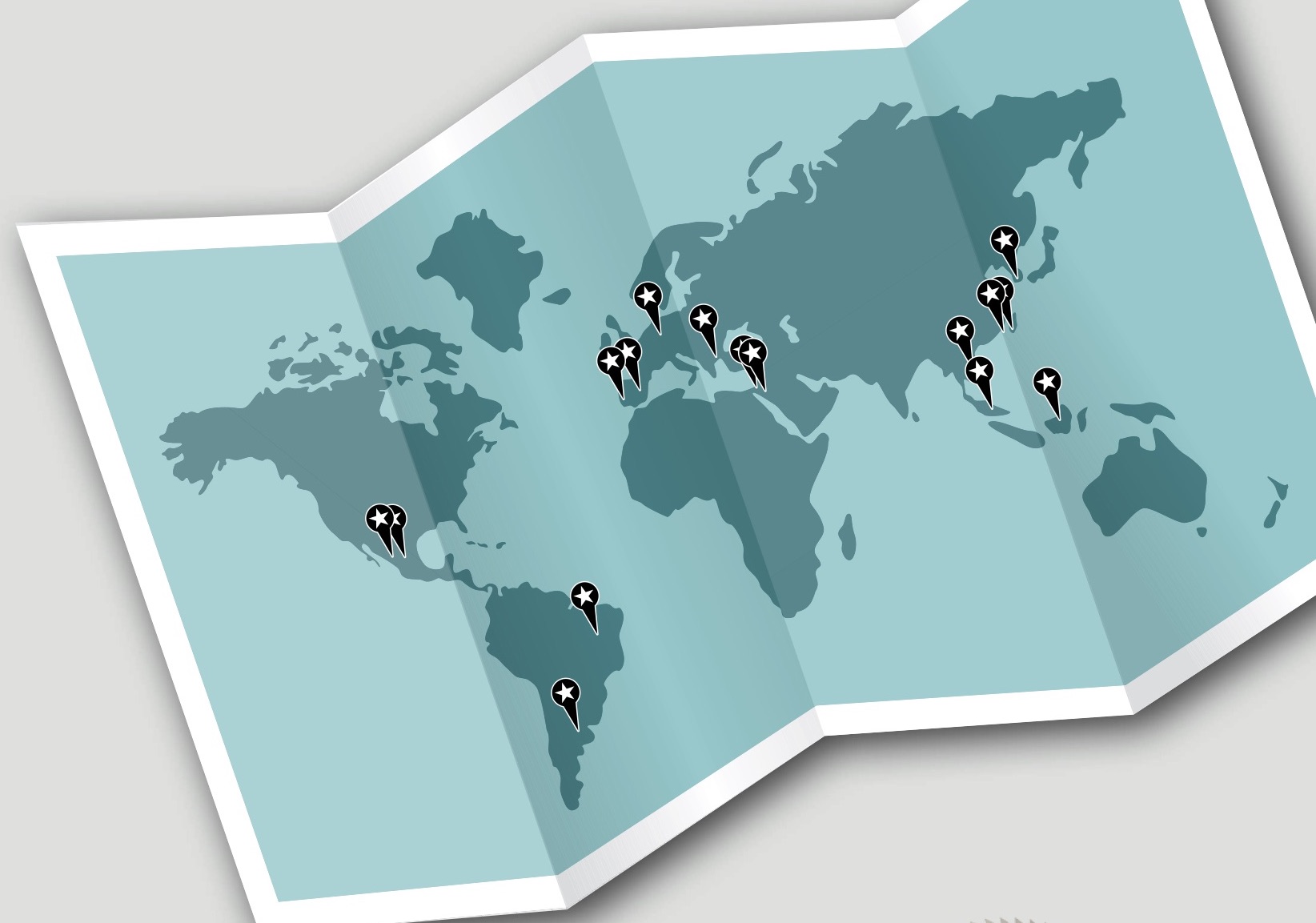 The prestigious award from the US government enables recently graduated seniors to spend a year abroad teaching English or doing high-level research.
Every winter, the US Department of State's Bureau of Educational and Cultural Affairs announces the top-producing institutions for the Fulbright Program in The Chronicle of Higher Education.
The program in 2021 offered fifteen awards to graduating Bowdoin seniors and one other recent graduate, according to the official list. (This number includes an Austrian teaching assistantship, which is not officially a Fulbright grant but is overseen by Fulbright.) The next two top-producing undergraduate institutions were Williams College, with twelve awards, and Amherst, with ten.
Cindy Stocks directs the Student Fellowships and Research office, which administers the Fulbright program for Bowdoin as part of its mission to support students who want to pursue research during their undergraduate years or seek nationally competitive fellowships. "Demonstrating remarkable adaptability and resilience, this cohort was called upon to navigate many challenges brought on by the global pandemic throughout their application and placement processes," she said.
Ethan Rosenzweig, a State Department deputy assistant secretary, noted the importance of college administrators and faculty who counsel Fulbright applicants. "We thank the leadership of these institutions for supporting their faculty advisors and administrators who are instrumental in guiding their students through the Fulbright application process," he said.
The Fulbright program was established over seventy-five years ago to increase mutual understanding between the United States and other countries. The primary source of its funding is an annual appropriation made by Congress to the State Department.
Stocks added that "the entire Bowdoin community can be proud, knowing these students are representing the US and Bowdoin as they fulfill Fulbright's mission of promoting mutual understanding across nations, languages, and cultures in countries across the globe."
Since the program's inception in 1946, over 400,000 people from all backgrounds—recent university graduates, teachers, scientists and researchers, artists, and more—have participated in the Fulbright Program. Fulbright alumni have included forty heads of state or government, sixty-one Nobel laureates, eighty-nine Pulitzer Prize winners, and seventy-six MacArthur Fellows.