Published October 25, 2021 by Rebecca Goldfine
President's Summer Research Symposium Features Breakthroughs across the Universe
The event celebrated more than 150 students who presented work they pursued last summer—many of the projects funded with Bowdoin grants—from developing youth leadership in Malaysia to programming a camera-toting Mars rover.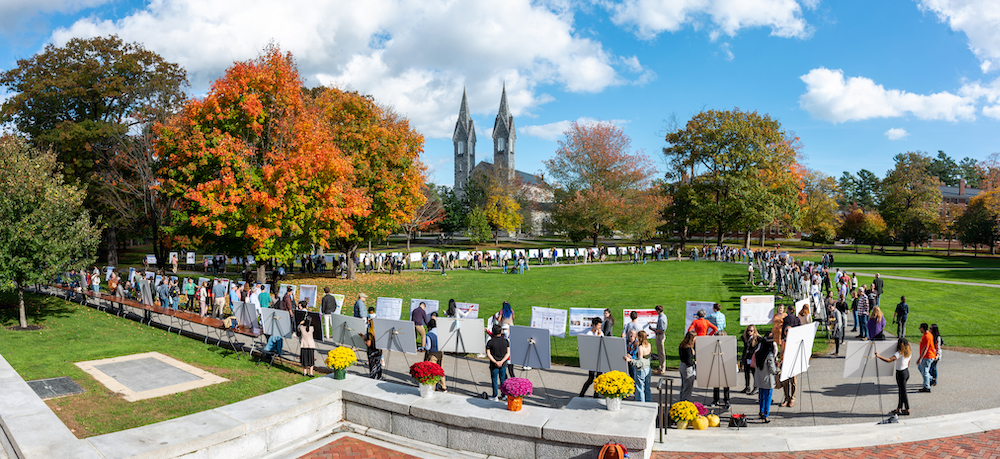 The annual President's Summer Research Symposium, always held during Family Weekend, is a chance for students to share their summer endeavors with the Bowdoin community. 
Last Friday, they set up explanatory posters detailing their work on the Quad, holding them steady when gusts of wind blew through. They chatted with parents, faculty, friends, and staff who wandered by, asking questions and learning something new at every stand.
President Clayton Rose was there with his wife, Julianne, and spoke with as many students as he could. Impressed with them all, he said he found both the individual projects and the breadth of work on display remarkable.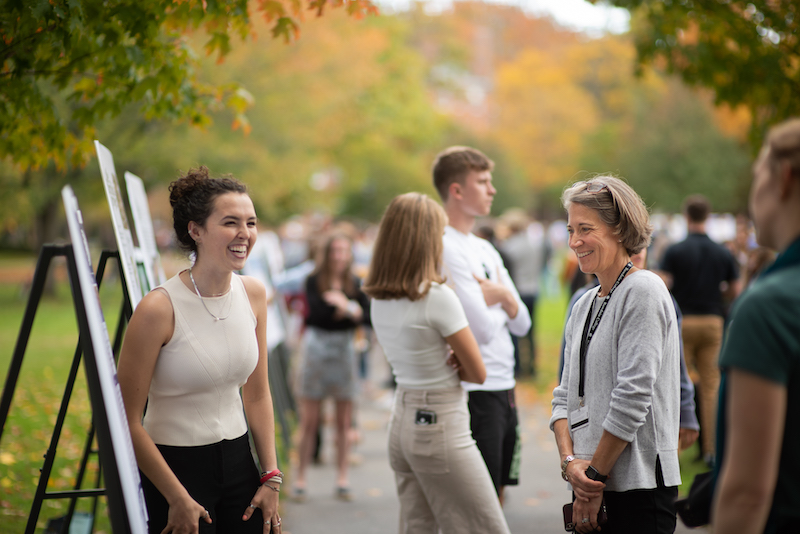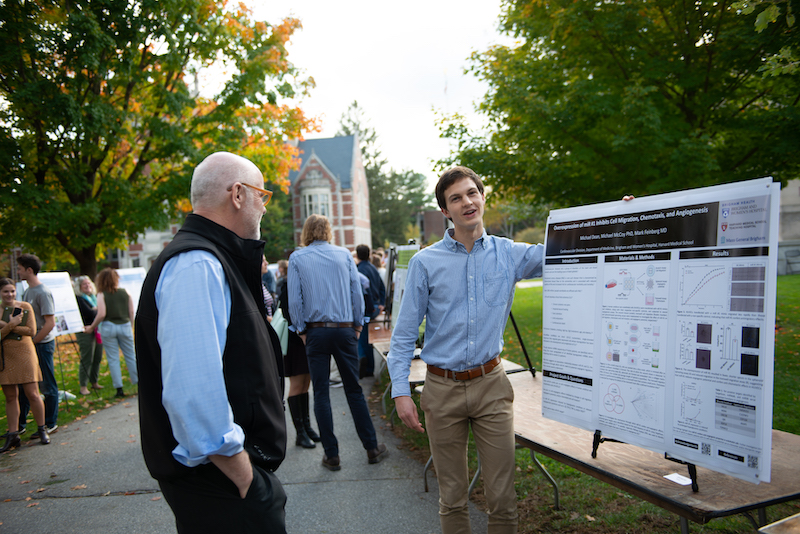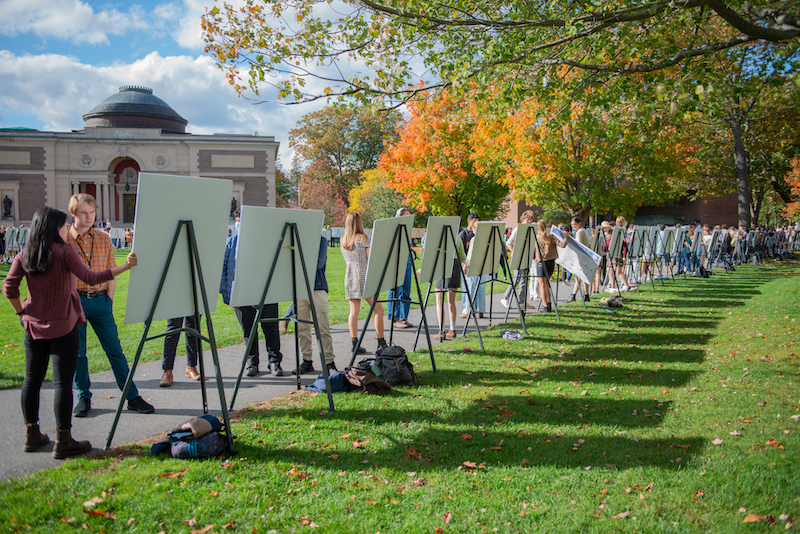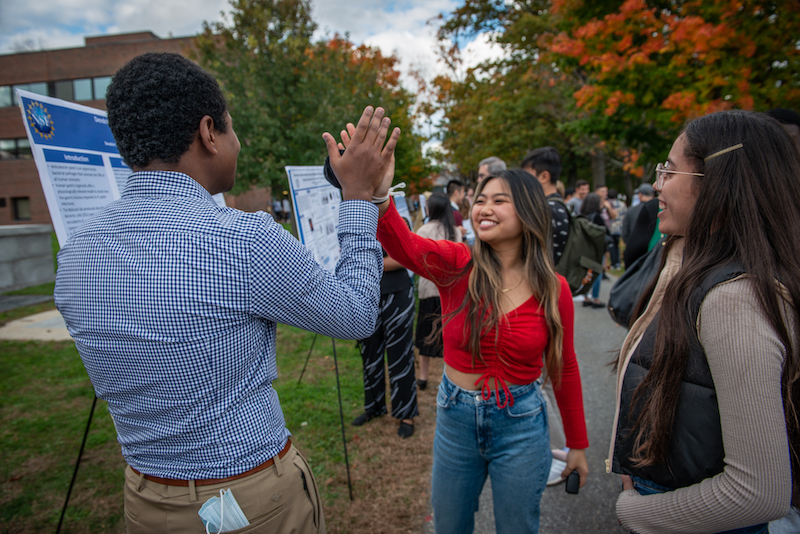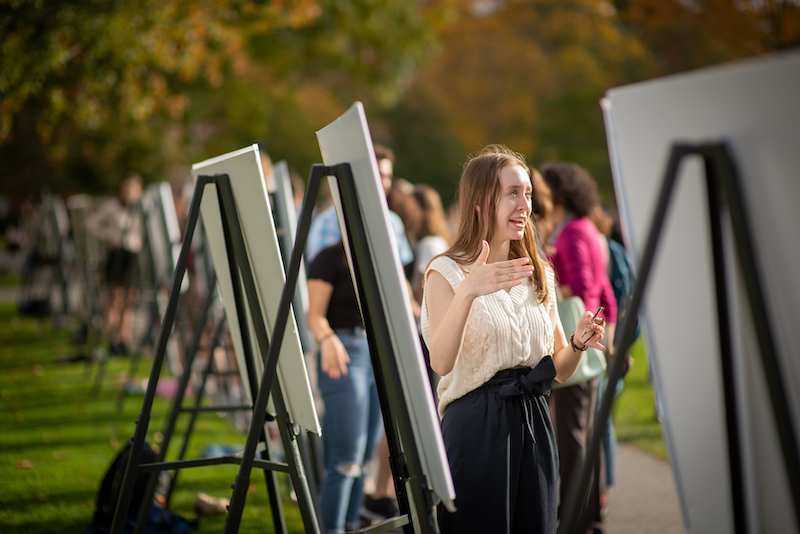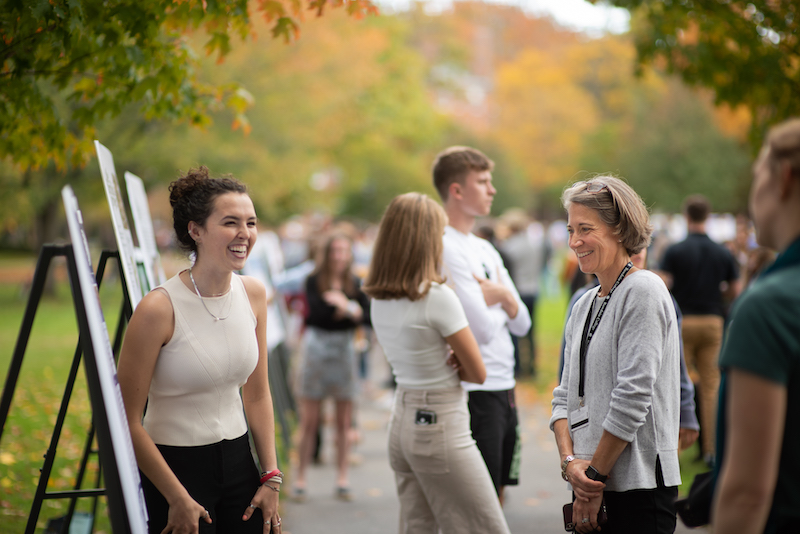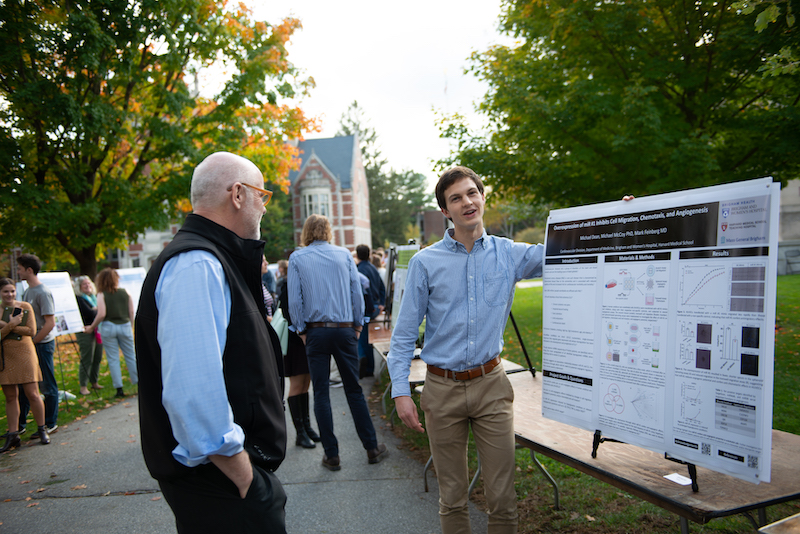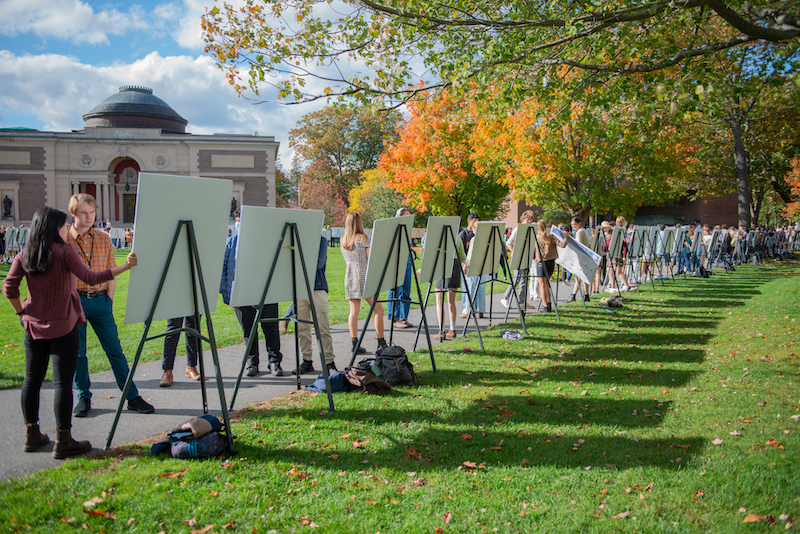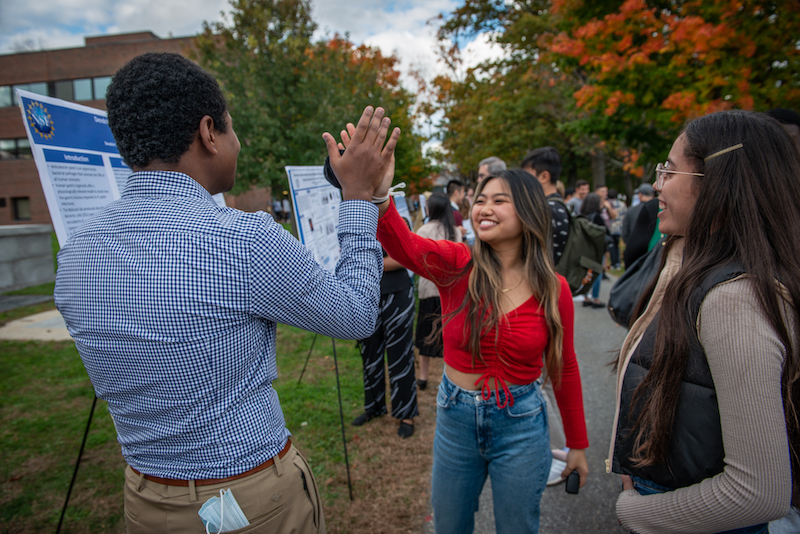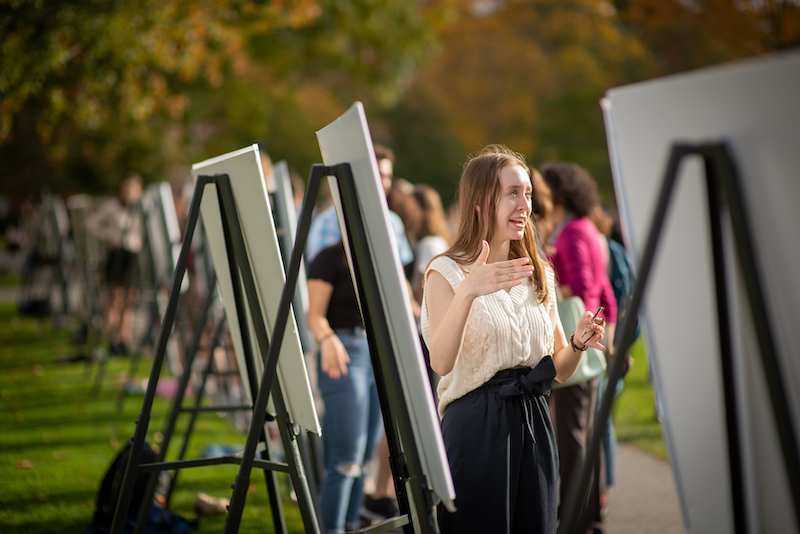 The projects ranged from international and local community service efforts—many of which were funded by the McKeen Center for the Common Good—to endeavors  supported by the National Science Foundation (NSF). Check out the student-written abstracts for each project.
Elizabeth Matsiko '23, a biology and Francophone studies major, was awarded an NSF fellowship in the Research Experience for Undergraduates program to join a Cornell University team working on NASA's Perserverance Rover's Martian camera. The rover launched in 2020 and is still taking images on Mars. Her dream is to one day focus her research on space, perhaps investigating astrobiology—from a rocket ship. "It's written in the stars," she said about her aspirations to be an astronaut.
Song Eraou '23 had a Global Citizens Fellowship to work with a youth nonprofit in her home country of Malaysia. Called The Champions, the organization is trying to close the education gap between rural and urban communities by installing technology in villages. Eraou helped establish a new library with up-to-date technology in a nearby town. After studying remotely for more than a year, she said she appreciated the chance to connect with her community and work with others.
Radu Stochita '22, a sociology and history major, combined two of his interests—video games and workers' rights—into a summertime project looking at working conditions for video game developers. He was funded by a Surdna Foundation Research Fellowship. He's now a finalist for a national Watson Fellowship, which will support his planned travel itinerary to study labor activism and industrial labor relations around the world.
Jacqueline Seddon '23, a neuroscience major, joined Shigeki Iwase's human genetics lab at the University of Michigan to investigate possible mechanisms involved in neurodevelopmental disorders like autism and schizophrenia. Previously, she had worked with Bowdoin biology professor Patsy Dickinson. "Working with Professor Dickinson's lab prepared me really well because I was very independent this summer," Seddon said.