Published August 06, 2021 by Rebecca Goldfine
Golz Fellows Look Back in Time to Gain Insights into Today
The Alfred E. Golz Fellowships support history majors and minors who want to pursue a history-related internship or use the quiet summertime months to research an uncovered aspect of history. Often this research leads to a yearlong honors project or independent study during their senior year.

The fellowships were established with a donation from Ronald Golz '56 in honor of his father, Alfred E. Golz. Each fellowship provides a $480 weekly stipend for eight to ten weeks, and subsidized college housing if applicable.
The grants support projects that fall under three broad categories: faculty-student research collaborations, student-designed projects that use innovative technologies like digital media or mapping, or summer internships in places like museums, archives, and libraries. They are one of many College fellowships and grants Bowdoin students can apply for to pursue independent projects or internships.
This summer, six students received Golz Fellowships. Below are brief descriptions of their projects based on their original proposals (these projects may have shifted course during the summer due to research findings or other circumstances).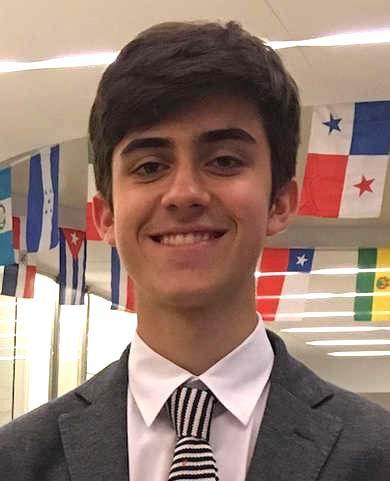 Andrew Bastone '22: An Interactive Map of Bushwick's Gentrification 
Bastone, a history major and Africana studies minor, is using a case study of a five-block stretch of New York City's Bushwick neighborhood to study how the area has changed over the last two decades. "I selected the neighborhood because, historically, Bushwick was Latino and Black, experienced high crime rates for much of the twentieth century, and was a symbol of the dysfunction of the city," Bastone writes in his project proposal. "Today, Bushwick is a multiethnic neighborhood, with a significant population of young, white hipsters, and a sharp corresponding uptick in average income." He adds: "I also chose this topic because my Introduction to Africana Studies and Civil Rights and Black Power courses have piqued my interest in how racism manifests itself in northern metropolises."
He's planning to burrow into the details of how and why the gentrification occurred. "Gentrification does not occur overnight, and its gradual nature can often mask the cruelty and inhumanity of the process...Where were people forced to move?...What supermarket chains have come and gone? Have churches or schools closed? Was there a street music scene? What bars and restaurants have moved in and out?"
At the end of his research, he wants to create an interactive, layered ArcGIS map of the five-block area, with clickable buildings to see their rent history, old photographs, ownership and sale data, and construction/demolition information, as well as excerpts from oral history interviews he's conducted with current and former Bushwick residents.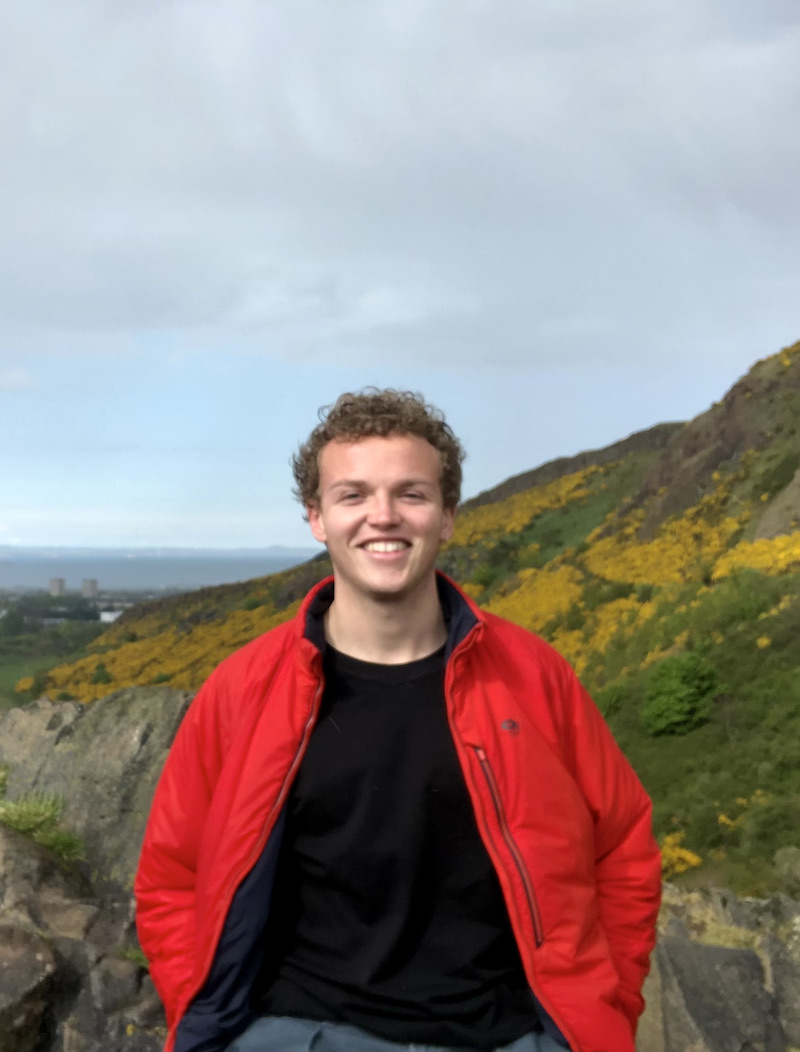 Nicolas Bower: A Podcast on the Role of Student Activism in Pre-Independence Bahamas
An economics major and history minor, Bower is spending the summer collecting an oral history of United Community, or "Unicomm," a group founded in 1966 by activist students to debate and help solve the challenges facing the country. Unicomm and its policy ideas—for more equitable taxation and distribution of land and for expanded health care, among other proposals—pressured the Progressive Liberal Party to adopt a more progressive agenda. The PLP won its first general election in 1967, establishing majority rule in The Bahamas. After this, ideological division and factionalism led to splintering and eventual disintegration, Bower said.
"With the funds provided to me by the Golz Fellowship, I will spend the summer interviewing former members of Unicomm to craft an oral history of the group," Bower writes in his project proposal. "My final product will be an eight-episode podcast series, titled An Oral History of Unicomm. I believe this podcast will be an accessible and fascinating spyglass into a defining epoch of Bahamian history."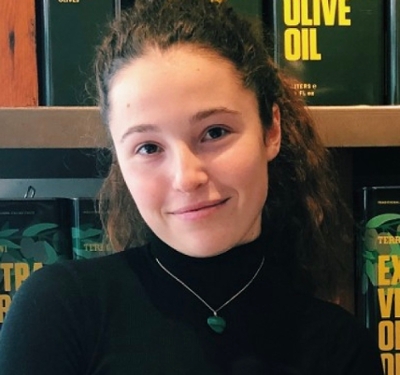 Caroline Poole: An Internship with the Canadian Government
Poole, a history major and cinema studies minor, is interning with Policy Horizons Canada, an organization within the Government of Canada that specializes in strategic foresight to help the federal government "build stronger policies and programs in the face of an uncertain future," according to its website. Poole adds that the organization serves agencies across the country "to generate knowledge about the major policy points and anticipated economic, social, political, and scientific concerns of the next ten to fifteen years." Part of her work at Horizons included an individual foresight project, entitled "The Future of Languages in Canada." Her report explores how Canada's linguistic landscape could shift in response to forces like artificial intelligence, and identifies potential policy challenges and opportunities for policymakers to consider. She says she hopes the internship will serve as a springboard to a career in Canadian public service. 
Additionally, she is doing research on student activism in Quebec during the 1960s and 70s, leading up to a senior year honors project. "My research on Francophone student activism pairs well with my work at Policy Horizons given my new insights into multilingual dynamics which define and shape Canadian nationhood."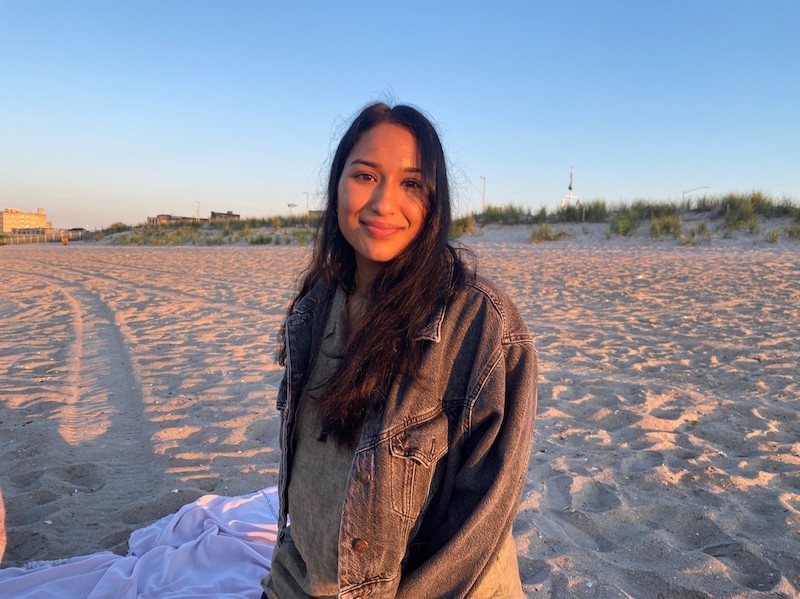 Hafsa Hossain: Healing the Toxic Bodies of the Bhopal Gas Leak of 1984
History major Hafsa Hossain '23 is researching the gas leak in Bhopal in 1984, centering her research questions on the "mutability of the human body," and how scientific and historical conceptions of the body have changed over time in India. 
"An environmental disaster of this scale undoubtedly transformed the bodies of Bhopal's population and, as toxicity transformed these bodies, the citizens were compelled to find avenues of healing," Hossain writes. "Moreover, I am interested in examining the existing indigenous healing practices as well as visualizations of the body that informed Bhopal citizens' approach to healing in the 1980s. Finally, I propose my study as an alternate form of storytelling to the state's narrative. Through a website and accompanying visual depictions of indigenous conceptions of the human body, I intend to center the citizens' experience and their radical healing practices, in the face of contamination."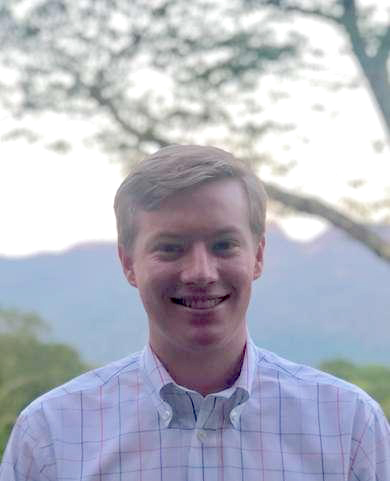 Joseph Rubsamen '23: From Pandemic to Progress
Rubsamen, a history and biology double major, is surveying the epidemics and pandemics that have impacted the US, particularly New England, from the early colonial era to today, including waves of deadly flu viruses, measles, smallpox, diphtheria, scarlet fever, cholera, and others. His aim is to better understand the changing role of medical knowledge, biotechnology innovation, community reaction, and public policy responses to these diseases. He's including in his archival research records from the former Medical School of Maine at Bowdoin College.
"I will analyze the community reaction to, medical innovation from, and biomedical technological changes resulting from the pandemics. This historical analysis of past epidemics will provide an opportunity for an extrapolation of how the past medical knowledge, policy decisions, and community reactions informed the response to and impact of the current novel COVID-19 virus," he writes in his project proposal.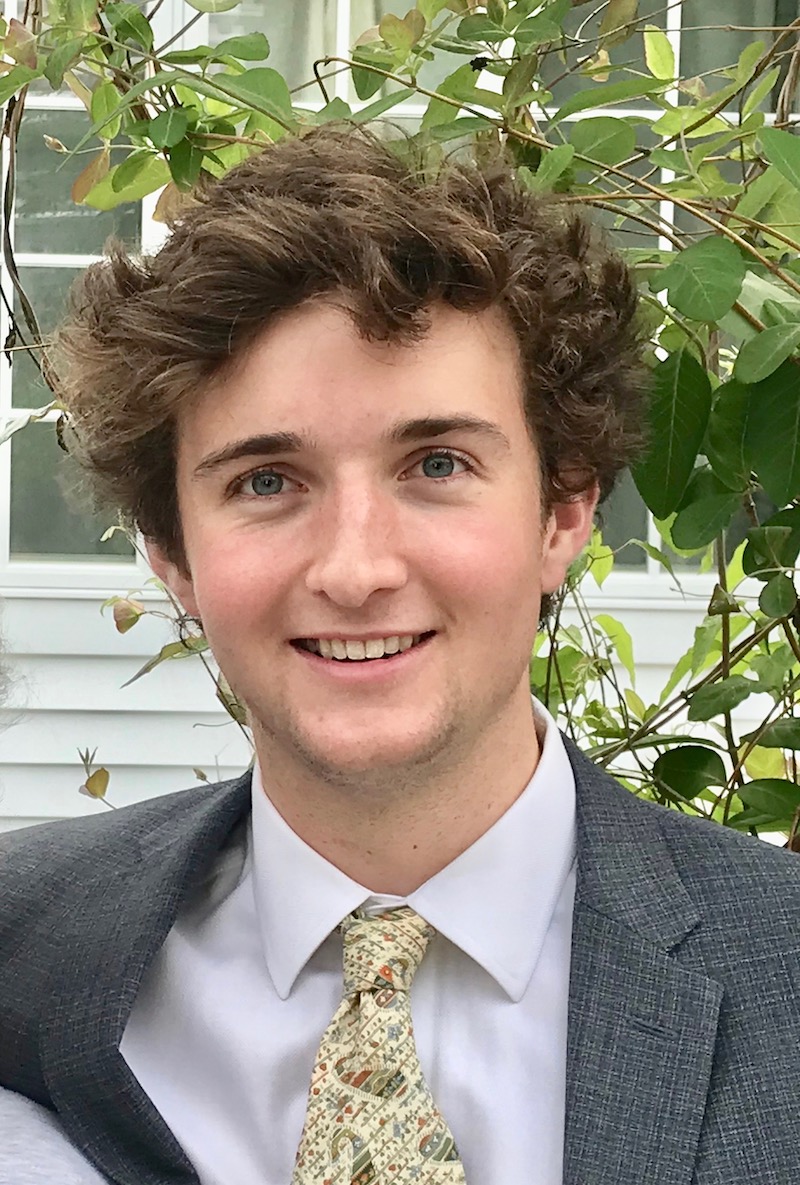 Hayden Weatherall: 110 Years of a Maine Knockabout Schooner
Weatherall, a Francophone studies and history major, is focusing his research closer to Bowdoin, as he is "bringing to light the story of the knockabout schooner Sylvina W. Beal, built in Boothbay in 1911 and currently awaiting a communally funded, volunteer-driven rebuild that will begin in the spring of 2022." Originally a herring schooner, the boat was converted into a sardine carrier in the middle of the twentieth century, and then, finally, turned into a tourist ship.
Weatherall's research and retelling of the boat's past, he says, will not only help document its century of use, but will also illuminate the story of the people of Boothbay. "I hope to not only document the vessel's career and the people who worked to build her, sail her, and fish her, but also to understand the context of the Boothbay community, the Maine fishing community of the twentieth century, and the people of the Maine coast," he writes in his project proposal.