Published May 06, 2021 by Rebecca Goldfine
What's That on Campus Over There? Oh, Just a Giant Head
To help out an anthropology professor, two tech-savvy students created an augmented reality tool that allows their peers to conjure up a bit of Easter Island in Brunswick.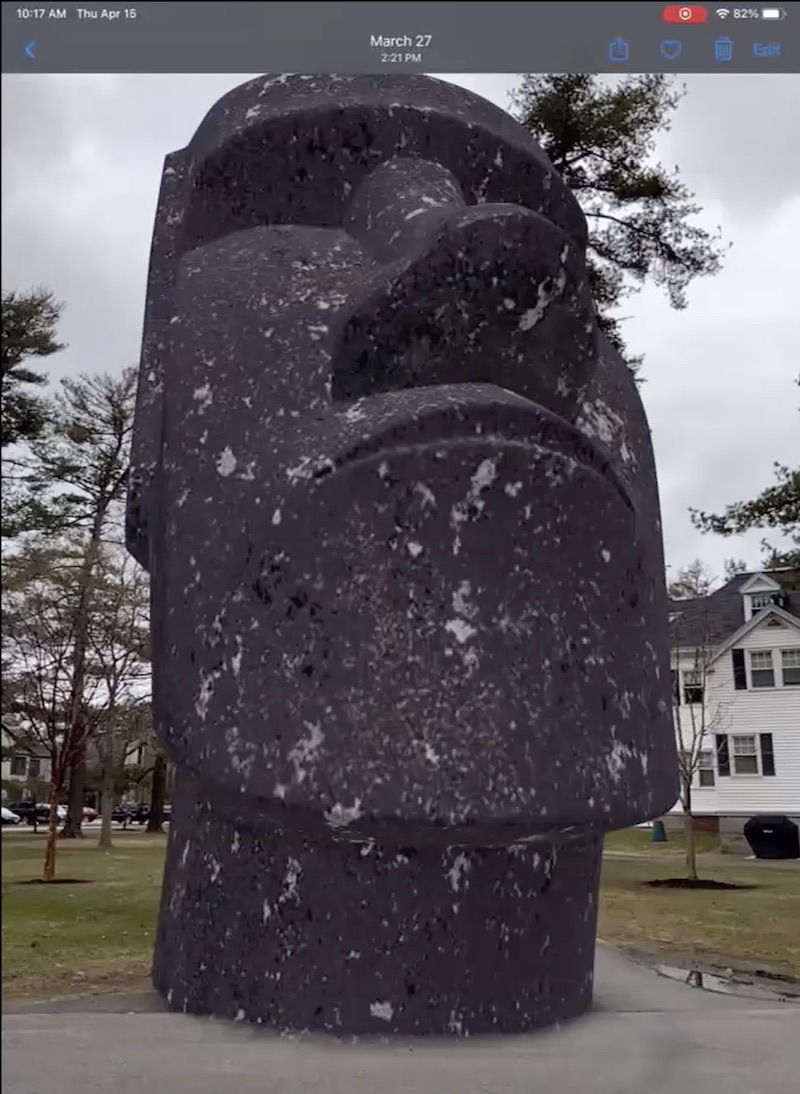 Before he taught his spring semester class Oceania: Indigenous Sovereignty and Settler Colonialism, Assistant Professor of Anthropology Willi Lempert wanted to find a way to convey to his students the enormity of the giant heads of Easter Island. 
The sculptures—known as Moai by the Rapa Nui people who carved the figures from volcanic rock between 1100 and 1680 CE—are massive. The biggest one is more than thirty feet high. But it's hard to assess their impressive scale without actually visiting the island in person.
Lempert approached the Emerging Technology Lab, a team of staff, faculty, and students pursuing cutting-edge technology solutions for academics. Members Thais Carrillo '23 and Cobra Curtis '23 volunteered for the challenge. Both have experience working with virtual reality (VR): Carrillo has made a VR version of the Giant's Stairs on Bailey Island, and Curtis has been helping build a VR version of the Bowdoin Scientific Station on Kent Island.
(This project, to be precise, uses augmented reality, which is when digital information is superimposed on the real world through a viewfinder of some kind.)
The two students first selected one among the many sculptures on the island to work with—a manageable thirteen-foot-high head. That's also the average size of the figures—of which there are nearly 900 located around the island. Basing it on an existing Moai head model, they rendered the digital head in 3D with a software program called Blender.
After they were satisfied with their life-like depiction, they deployed remote-sensing technology—or LiDAR, which is activated in newer phones and iPads—to enable users of their tool to bring up the head on their device (an iPhone or iPad) and place it anywhere they like.
So students can call up and anchor the towering head in their dorm room, in Thorne Dining Hall, outside on the Quad—any space they can quickly scan with their gadget's camera. Then they can compare the head with objects and landmarks they know firsthand.
(Additionally, the tool allows users to minimize the head, so if you would like to pretend you had a paperweight Easter Island head for your desk, you can make it very small.)
"Through this augmented reality program, students were able to place Moai from Rapa Nui (Easter Island) into the world around them. Using their LiDAR-equipped iPads, they were able to walk around and approach these iconic statues to get a sense of their scale and the incredible amount of ingenuity that it took to create them." — Professor Willi Lempert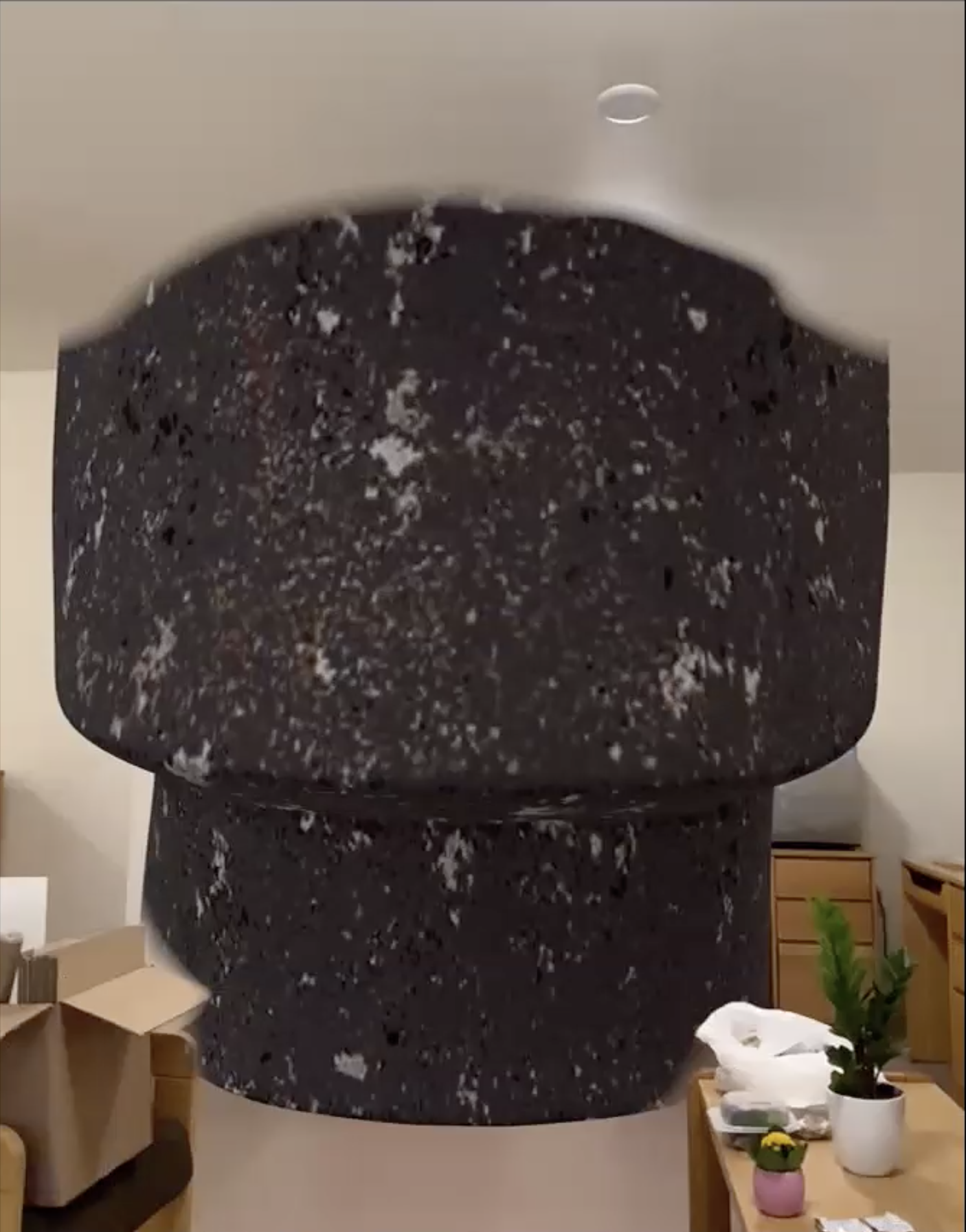 Curtis, a computer science and education major, said he was drawn to the project not only because he's interested in technology and its possibilities, but also because he is from Molokai, which is part of the Hawaiian archipelago and the vast region known as Oceania—the subject of Lempert's anthropology class.
"I find there to be a lot of potential with augmented reality and virtual reality, with providing access and teaching in a way that we haven't done before," he said. He'll be working with Lempert again this summer to give students a virtual experience of navigational wayfinding.
Carrillo, who is an education and psychology major, said she's inspired by the possibilities of virtual reality in the classroom.
"Especially in history, where much of the learning is based on reading books, adding experiences that people can't have— because they can't visit places, or because the places don't actually exist anymore, or because of physical accessibility—is exciting," she said.
Additionally, as someone who uses a wheelchair herself, she is always looking for ways to help open up places and possibilities to others. "I have especially been thinking about students who would learn better in a VR format because of learning disabilities they might have," she said. "This provides an awesome opportunity for students for a lot of different reasons."