Published March 25, 2021 by Bowdoin News
March Forward: A Busy Spring at CXD
Career Exploration and Development
(CXD) has been buzzing with activity. On the heels of a successful virtual version of Sophomore Bootcamp, during which alumni and family members graciously volunteered to host 740 networking conversations and 325 students participated, CXD is springing forward into a season of funded internships and Career Accelerator Program planning.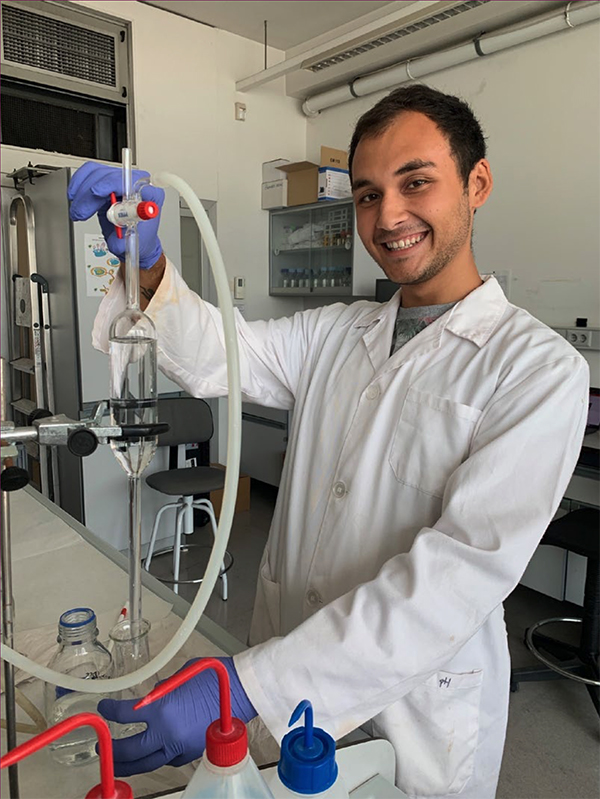 Funded Internships
For students looking to immerse themselves in their field of study, or to explore potential careers, internships are an invaluable opportunity, but since even the best internships often come without a stipend, working for no pay is a barrier for many students.
With help from the Peter Buck Student Internship Fund, Eugen Cotei '21, an earth and oceanographic science and Hispanic studies double major from Las Vegas, was able to travel to Spain in summer 2019 to intern at the Institut de Ciències del Mar (Institute of Marine Sciences) in Barcelona.
"This internship allowed me to gain experience working in and out of the lab in a marine biogeochemistry context," said Cotei.
"I gained knowledge on our changing climate and how the Mediterranean has changedover time."
Furthermore, Cotei says, he was exposed to the Catalan culture, practiced his Spanish, and met "some amazing scientists"—an experience he says that could not have happened without the funding component. 
"The funded internship grant allowed me to take advantage of an unpaid international opportunity to work in one of Spain's most prestigious marine science laboratories," said Cotei.
"It funded travel, housing, and living expenses and allowed me to focus on my research and not worry about other jobs to support myself in a foreign country."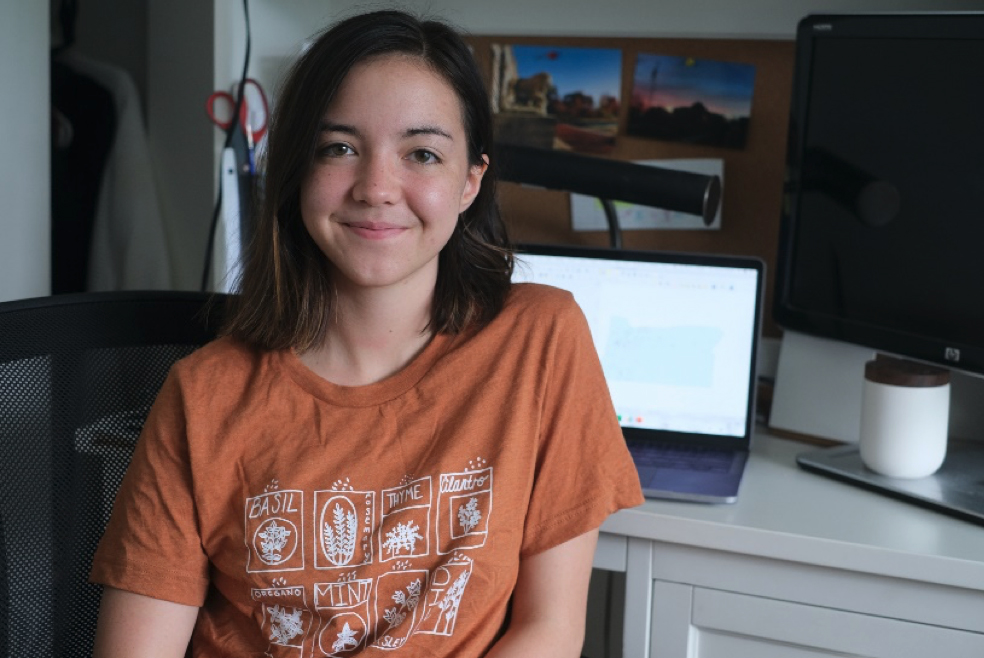 Flora Hamilton '21, an environmental studies and math coordinate major from Portland, Oregon, spent last summer on the West Coast managing plant health data in the effort to reduce pesticide use.
Hamilton says Robert S. Goodfriend Summer Internship Fund helped make her experience possible even amid COVID-19.
"The summer internship funding was very important in helping me secure meaningful work, especially as the pandemic was unfolding," she said.

"The funding provided the stability we needed to start and finish the proposed projects."
CXD's Funded Internship Program awards $5,000 grants so students can pursue internship experiences that would otherwise go unpaid.

Students get the beneficial opportunities without having to worry about money for living expenses.

Grants are awarded for all career fields—from research to the arts, nonprofit to government to private sector.
Students have been submitting applications to CXD for funded internships before the March 31 deadline; decisions on those applications will be made in early April.
In addition to CXD, funded internships and fellowships are also coordinated by the Office of Student Fellowships and Research, the Environmental Studies Program, and the Joseph McKeen Center for the Common Good.
Career Accelerator
Back for a second year is the Employment Accelerator Awards Program, which was started in 2020 when it became clear the senior class would be facing a challenging job market.
Job seekers from the Class of 2021 will have the chance to apply for funding to build industry-specific skills during the summer after graduation.
"It was such a joy to witness the great work members of the Class of 2020 did at such an uncertain time," said CXD Executive Director Kristin Brennan.
"This year, with the market improving but still uncertain, we will be extending a similar set of supports to the Class of 2021, focused on an even broader set of skills courses."
Grants of $500, a rate negotiated with the various platforms, allow a student to take a course in skills ranging from programming language to sound engineering from providers including the Berklee School of Music, Harvard Business School, and Google.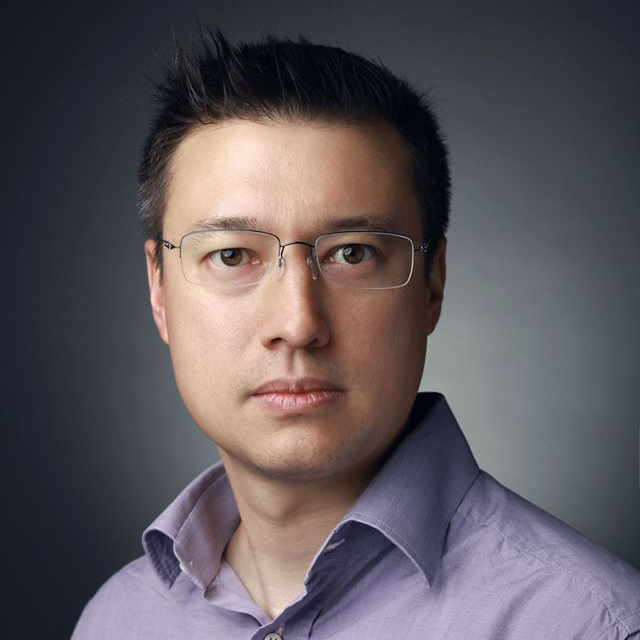 William Bao Bean '95
The folks at CXD will tell you, William Bao Bean '95 didn't just found the Bowdoin Club of Asia—he is one of the driving forces behind its continued success. For more than fifteen years, Bean has helped Bowdoin students find first jobs or experience-building opportunities across Asia. Last year, he found internships for seventeen Bowdoin students; seven of them worked directly for Bean's company, SOSV Chinaccelerator MOX, a global venture capital firm.
"At graduation I got my first job through an introduction from a mentor, and I will never forget this kindness, which launched my career," said Bean. "I founded the Bowdoin Club of Asia Job and Internship Program sixteen years ago to provide that same helping hand to the next generation of Polar Bears. Internships are almost never paid, and so the CXD funding to cover students' living expenses has been a game changer."
Bean says the Bowdoin Club of Asia has placed more than 400 undergrads and alumni in internships and jobs across Asia.
Funding permitting, CXD will also consider applicants from the first-year, sophomore, and junior classes.