Published March 10, 2021 by Tom Porter
Africana Studies Becomes a Department
More than half a century after it was established at Bowdoin, the Africana Studies Program is now becoming a fully fledged academic department. The symbolic but significant change was announced at the March 9 faculty meeting and is effective immediately.
"This move signals to the College that Africana studies is a discipline with a specific set of methods and conventions that can be learned through the major we've crafted," says Peter M. Small Associate Professor of Africana Studies and English Tess Chakkalakal, who is also chair of the new department. "Africana studies," she adds, "has come a long way since its beginnings here at Bowdoin in 1969." Many of the program's developments and challenges were discussed and celebrated during the AFAM 50 celebration weekend in November 2019, explains Chakkalakal, and this change in status is a direct result of those conversations. "The move to department institutionalizes those developments."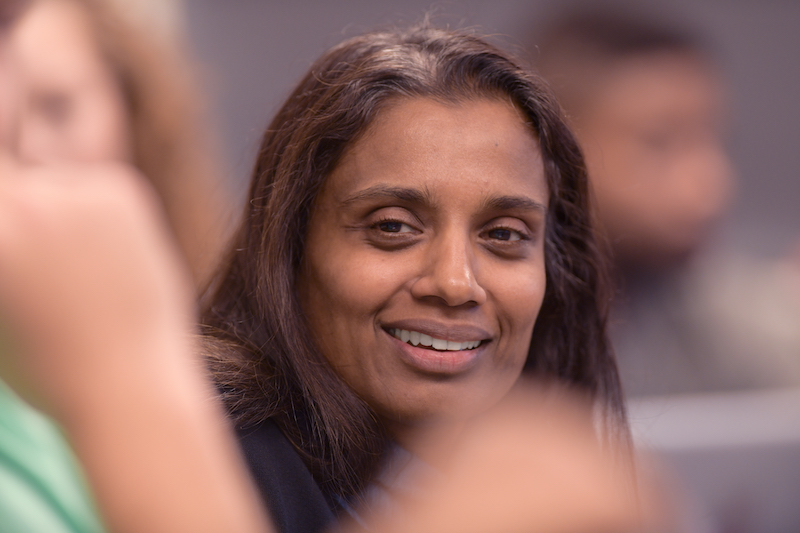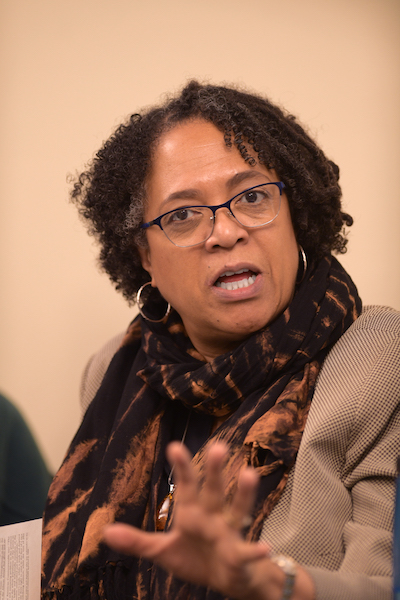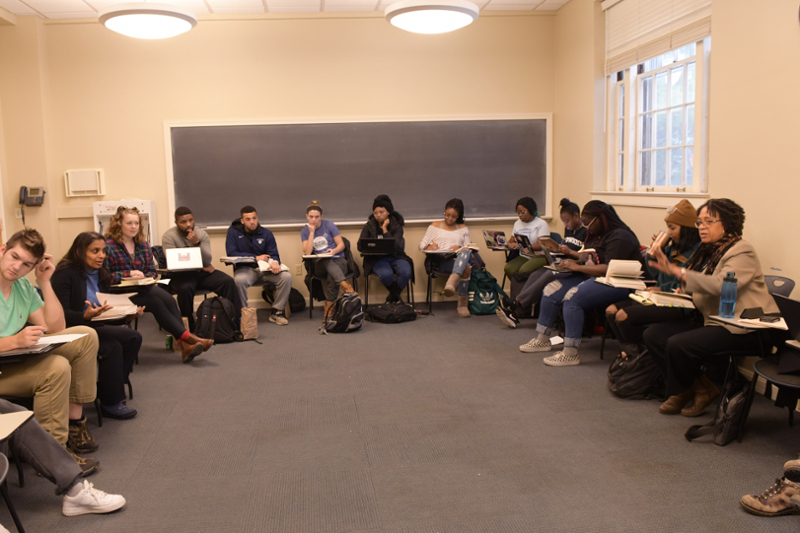 While now regarded as its own discipline, Africana studies is also the embodiment of interdisciplinarity, she says. The departmental home page describes it as "an interdisciplinary field in which students learn about how the modern world came into existence throughout the African continent, and the worldwide African diaspora, as well as the significant roles Africa and the African diaspora (which includes the United States) played in creating the modern and contemporary worlds over the last six centuries." Chakkalakal says the subject's diversity is reflected in the breadth of expertise of those teaching it. "Africana studies now has four core faculty members operating in different fields: religion, anthropology, literature, and history."
As an example of this diversity, Chakkalakal cites the two-part course Black Women's Lives as the History of Africana Studies, which she taught last year in collaboration with Associate Professor of Africana Studies Judith Casselberry. The course examines the words and experiences of several influential Black women across more than three centuries of US history. "We go from Phillis Wheatley and Anna Julia Cooper to Zora Neale Hurston, Angela Davis, and Condoleeza Rice. I don't think you will find such diversity anywhere else on campus."
"We are so excited about this," says Casselberry, a specialist in African American religious and cultural studies with particular attention to gender. The move to departmental status has taken a while to happen due to the COVID-19 pandemic. "We submitted a proposal to the College administration in February 2020, in conjunction with the yearlong celebration of the program's fiftieth anniversary. It would have been great to have connected this change in status to the fiftieth anniversary milestone, but it's done now and it's good. Furthermore," she adds, "it shows that the College is really committed to the work that Africana studies has been doing."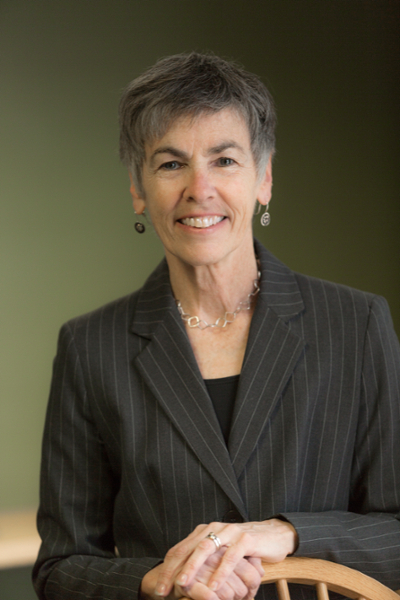 The move also reflects changing attitudes in the wider academic world, says Casselberry, where Africana studies departments have emerged in a number of colleges and universities. Departments are no longer regarded solely as places of monolithic study, she explains, and the definition of "department" or even of the term "discipline" has changed to the extent where interdisciplinarity can be central to the study of a single academic discipline. "Africana studies has always pushed against the idea of narrowly focused disciplines being the only way to get at an intellectual problem, and one of the reasons for this is that we follow the people, so we need to look through multiple disciplinary lenses in order to do that effectively."
Dean for Academic Affairs Jennifer Scanlon says changes like this also demonstrate how the College is actively trying to refute definitions of intellectual life that emerged out of highly inequitable conditions that existed in the past, both inside and outside of higher education. "We can ask, why is it that in 1802, when Bowdoin decided what disciplines would be offered, Africana studies was not deemed central to understanding life or to defining what it meant to be an educated person? Africana studies epistemologies were as relevant then as they are now." The recognition of Africana studies as an autonomous entity is part of the effort to redress such inequities, says Scanlon. "This is an exciting development for Bowdoin College."
 "Africana studies has always pushed against the idea of narrowly focused disciplines being the only way to get at an intellectual problem." Judith Casselberry.
Geoffrey Canada Associate Professor of Africana Studies and History Brian Purnell is the new department's historian. The move to departmental status has no impact on course content or on the day-to-day activities of the scholars and students involved in Africana studies, he says. "We didn't require a curricular overhaul because, over the past decade or so, our curriculum has developed in similar ways to other Africana studies, or Black studies departments in the nation—and that's with this simultaneous focus on Africa and the African diaspora, which is obviously extremely relevant for us in the US."
What the move from program to department does achieve, however, says Purnell, is to provide an academic home to the faculty members whose scholarly focus is now centered around Africana studies. "I want to be clear that programs can and do work really well at Bowdoin. That was certainly the case with Africana studies, as faculty were brought in from departments. Now that we have four full-time faculty, however, it just made sense for us to be what we effectively were, which was a department. To coin a metaphor, the house is the same, just the welcome mat has changed."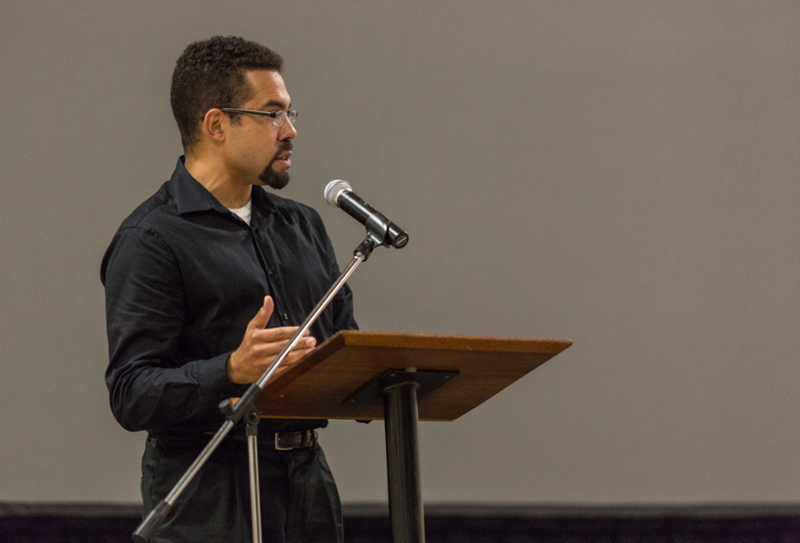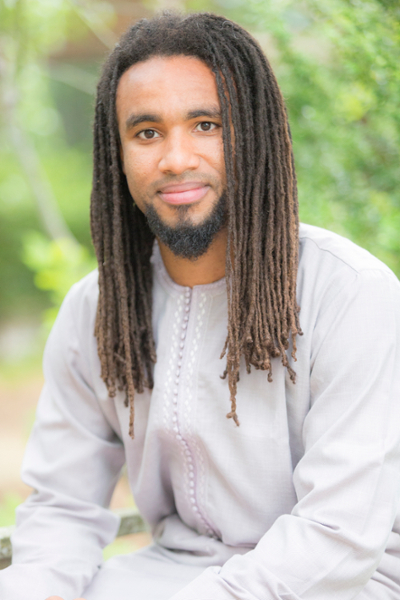 The fourth and most recent Africana studies faculty member is Assistant Professor Ayodeji Ogunnaike, whose scholarly focus is the importance of religious practices among African and African diaspora communities. He arrived at Bowdoin in the fall of 2019, as the AFAM 50 celebrations were starting. "I was humbled to be able to meet the group of alumni whose student protests ultimately resulted in my ability to be here today and to hear about how their vision of how the academy should operate has changed Bowdoin for the better," he says. "It made me aware of the fact that a large number of people have been working toward this goal for half a century, and it is a real privilege for me to be able to join as this milestone is being reached."