Published September 02, 2020 by Rebecca Goldfine
History Department Will Lead Fall Series Based on The 1619 Project
In 2019, on the 400th anniversary of the date that the first slave ship arrived on the shores of America, 
The
New York Times Magazine
launched an initiative called
The 1619 Project
. The project reframes "the country's history by placing the consequences of slavery and the contributions of Black Americans at the very center of our national narrative," according to the paper.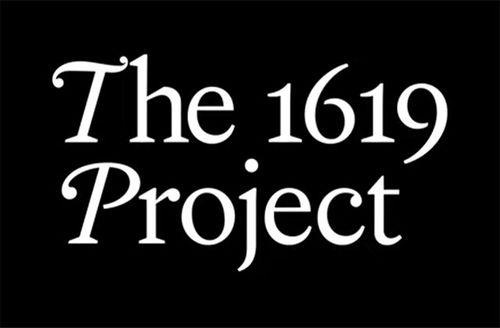 Inspired by the Times' endeavor, and galvanized to address the legacy of deadly racism that continues today, faculty members in Bowdoin's history department are launching a series of events for the Bowdoin community this autumn.
Though primarily intended to engage first-year students in "substantive and timely discussions" on race in this country, the Zoom webinar program is open to the whole campus and wider public.
"This initiative grew out of calls from our students and colleagues to address the outrage, protests, and pain following the murder of George Floyd, as well as the continuing importance of the Black Lives Matter movement," said Brian Purnell, Bowdoin's Geoffrey Canada Associate Professor of Africana Studies and History. In May, Floyd was killed by police in Minneapolis after it was reported he may have used a counterfeit twenty dollar bill at a neighborhood market. 
The department will hold three public forums—on September 11, September 25, and October 16—that will be focused on ten articles from The 1619 Project. It will host a final session on November 6 following the 2020 election.
"The goals of these gatherings are three-fold: to affirm the history department's and Bowdoin College's continued commitment to inclusion and diversity in light of recent events; to use our skills as historians to analyze and share our interpretations of this current moment of racial reckoning for the Bowdoin community with the help of The 1619 Project; and to answer the call from academic affairs to create programming for students, especially first-years on campus, during this difficult time," Purnell said.
For each session, two or three history professors will begin by speaking for twenty to thirty minutes about the readings (see the NYT links below). They will then facilitate a conversation with participating first-year students for the remaining hour.
Schedule of Events

Session 1. One Nation? America's Origins and Slavery's Unfinished Past
Friday, September 11, 4:00 p.m.-5:30 p.m.: Professor of History Patrick Rael and Geoffrey Canada Associate Professor of Africana Studies and History Brian Purnell
Readings:
Session 2. Bodies on the Line: Prisons and Health Care
Friday, September 25, 4:00 p.m.-5:30 p.m.: Professor of History and Environmental Studies Connie Chiang, Associate Professor of History and Environmental Studies Matthew Klingle, and Associate Professor of History David Hecht
Readings:
Session 3. Deep Cuts: Structural Inequality and Popular Culture 
Friday, October 16, 4:00 p.m.-5:30 p.m.: Associate Professor of History Page Herrlinger and Associate Professor of History and Asian Studies Rachel Sturman
Readings:
Plenary session: The 1619 Project and Making Sense of the 2020 Election
Friday, November 6, 4:00 p.m.-5:30 p.m.: Professor of History Dallas Denery and Associate Professor of History Meghan Roberts
Readings: TBA