Published April 27, 2020 by Rebecca Goldfine
Baldwin Center Meets the Unique Complications that Arise from Remote Learning
Nearly eighty student tutors are continuing to support their peers online—helping to edit papers, hash out thesis arguments, and solve math problems.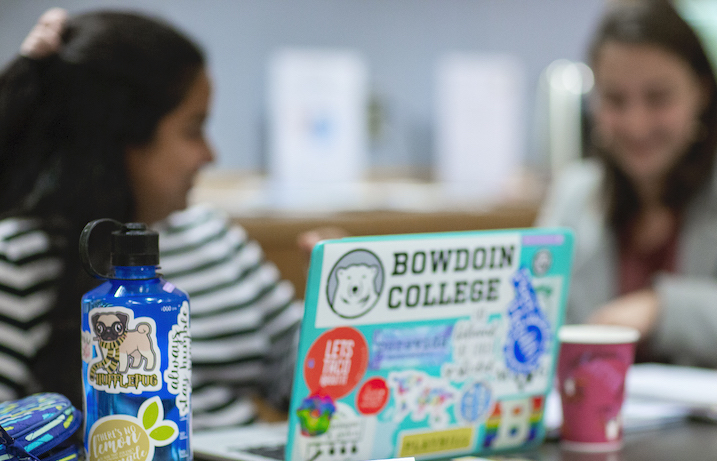 During the middle of a typical semester, the Baldwin Center for Learning and Teaching in Kanbar Hall is busy with students meeting one-on-one with writing assistants or quantitative tutors. Or they're chatting with mentors or Baldwin Center staff to discuss studying strategies and time management. 
Then COVID-19 crashed into campus life. When the Baldwin Center asked its troop—of writing assistants led by Meredith McCarroll, quantitative tutors led by Eric Gaze, and language tutors led by Lisa Flanagan—whether they would like to continue offering their tutoring services, the majority said yes, according to director Katie Byrnes.
Currently, about thirty students are offering writing support, and forty-six are continuing to offer quantitative, or Q, tutoring. 
Joseph Hilleary '20, the head writing assistant, said it was relatively easy to switch to online support because of the current sign-up tool the Baldwin Center adopted two years ago;to make setting up appointments easier. The software, WC Online, lets a student remotely schedule a videochat with a writing assistant, and then upload a paper that can be looked at and edited by both participants.
"Supporting students looks a little different now," he said. "But the core thing that hasn't changed is that we're here to support students with their writing. That hasn't changed; that's exactly the same."
Webinar: GETTING READY FOR FINALS
Tina Chong, assistant director of the Baldwin Center, is offering an interactive webinar to help students prepare for finals.
Thursday, April 30, 2:00 p.m.–3:00 p.m. EDT
Friday, May 1, 11:00 a.m.–noon EDT
These online workshops will share strategies for creating a schedule to prepare for finals, as well as study tips for exams and advice on how to start and keep tackling large final projects or papers. Sign up for one of the two times here. 
Virtual CAVE DAY Studying Event
Baldwin Center staff are inviting students to join faculty guests and other students to join a quiet, focused Zoom meeting space to work on final papers, projects and exams.
FRIDAY MAY 1, 1:00-3:00 PM (ET)
Join the Zoom cave anytime between 1:00-3:00
"Wear your Bowdoin colors, win Bowdoin SWAG (giveaways at 1 p.m., 2 p.m., and 3 p.m.), wave to classmates, and work in a supportive community space."
In fact, the main difficulty facing writing assistants is getting the word out that they're available to help. "The biggest challenge is how to get people in the door," Hilleary said, "and make our services as available and visible as they can be."
The Q tutors are mainly using Zoom or Teams to meet their students because they can write down equations on a shared whiteboard. And students are still consistently attending class study groups and scheduling individual meetings, according to Byrnes.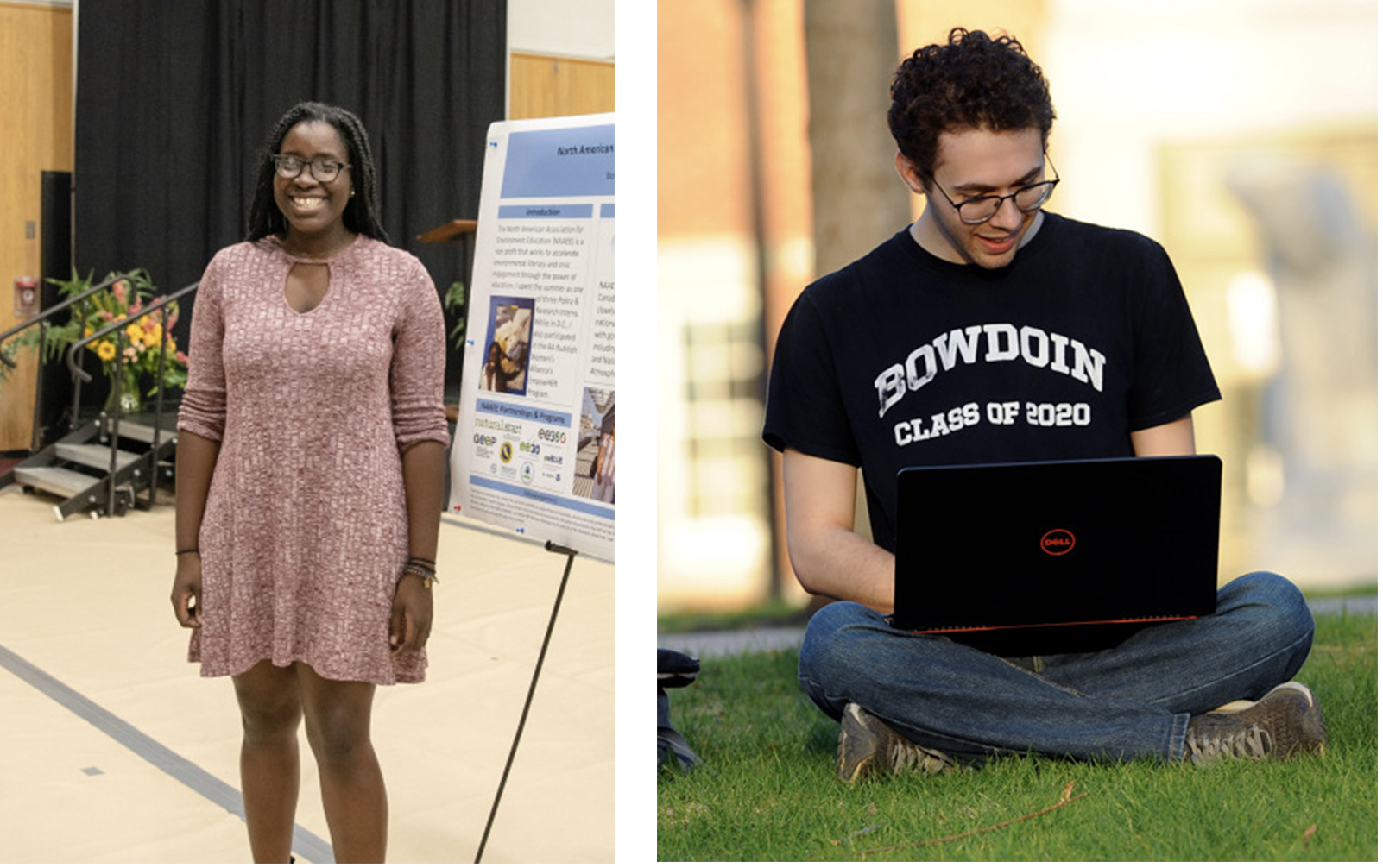 Additionally, the Baldwin Center has retained a Baldwin peer coach, Sabrina Hunte '20, who is offering both study groups—like Black Scholars Night—and virtual one-on-one meetings. 
"I try to support students the best way I know how, by working with the whole person, not just their academic selves," she said. "Remote learning is a challenge, but I remind students that the best way to succeed is to take care of themselves first."
Hunte also runs the Baldwin Center's instagram account (@bowdoinclt) and regularly posts study strategies, self-help tips, and resources from other offices on campus—from the athletic department's Sunday stretches to the health center's drop-in hours.
"This is a time for the campus to really come together to support one another, and I'm happy to offer help through mentoring," she said.
While Byrnes is focused on supporting faculty, Baldwin Center Assistant Director for Academic Coaching Tina Chong is working predominantly with students. Below she offers her tips for success.
Tina Chong's advice for students' remote learning success
Chong says students should treat their online classes just as they would in-person classes, if their circumstances allow. She has posted a full list of tips at the Baldwin Center site.  Below are a few of them.
Stick to a routine throughout the week.
Find an accountability partner with whom you can share your academic intentions.
Create a DIY classroom space in the area you work in at home, if possible. Stick a "class in session" sign on a door, if you can.
No attending classes in pajamas or in bed.
Eat breakfast or lunch before, and not during, class.
Stay engaged and focused. Put distractors, like phones, out of reach. 
Keep your hands busy—take notes with a notepad.

Take time before each class to review your notes and think about questions you may have.

Attend study groups and professors' office hours. Stay connected with people in class.