Published July 16, 2019 by Symone Marie Holloway '22
Embroideries, Facebook, and Virtual Sovereignty: How One Student Is Making History Accessible
Ariana Smith '21 has a Gibbons grant from Bowdoin this summer to continue researching the history of the Arctic Museum's collections of Inuit embroideries—and to share this past with the people whose ancestors created them.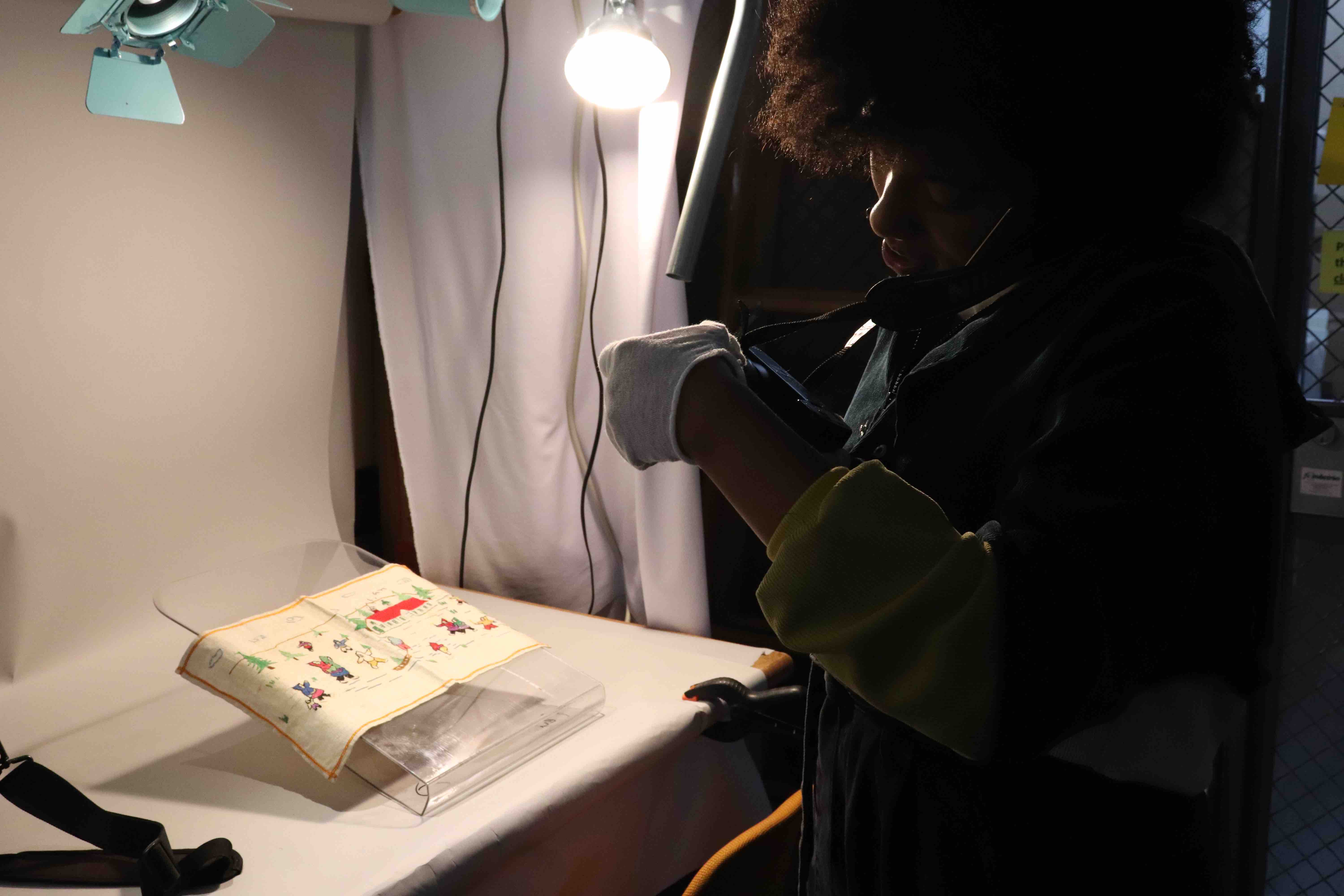 Bowdoin College has one of the largest collections of Inuit embroideries from Labrador, Canada—more than ninety of them in the Peary-MacMillan Arctic Museum—which were donated by Arctic explorer Donald MacMillan (Bowdoin class of 1898) and his wife, Miriam.
The Labrador Inuit have a very distinct artistic tradition, which has only recently begun to be studied. Protestant Moravian missionaries who emigrated in the late 1770s from Germany and England set up schools and churches in Labrador, leaving a cultural influence on the Inuit that can still be seen today through their music, architecture, and embroideries—something that sets them apart from other indigenous Arctic peoples.
But the Inuit soon developed their own style.
In early April, a selection of these embroideries was flown back to Labrador with three Museum scholars—museum director Susan Kaplan; Genevieve LeMoine, museum curator; and Katie Donlan, a curatorial intern—to document the history of this art form from the Inuit perspective. 
Ariana Smith is continuing to research the embroideries—and also to share the collection widely with people in Labrador. To support her work, she has a summer grant from the Gibbons Summer Research Program, which was established by  John A. Gibbons Jr. '64 to support students assisting faculty members with technological research in interdisciplinary fields.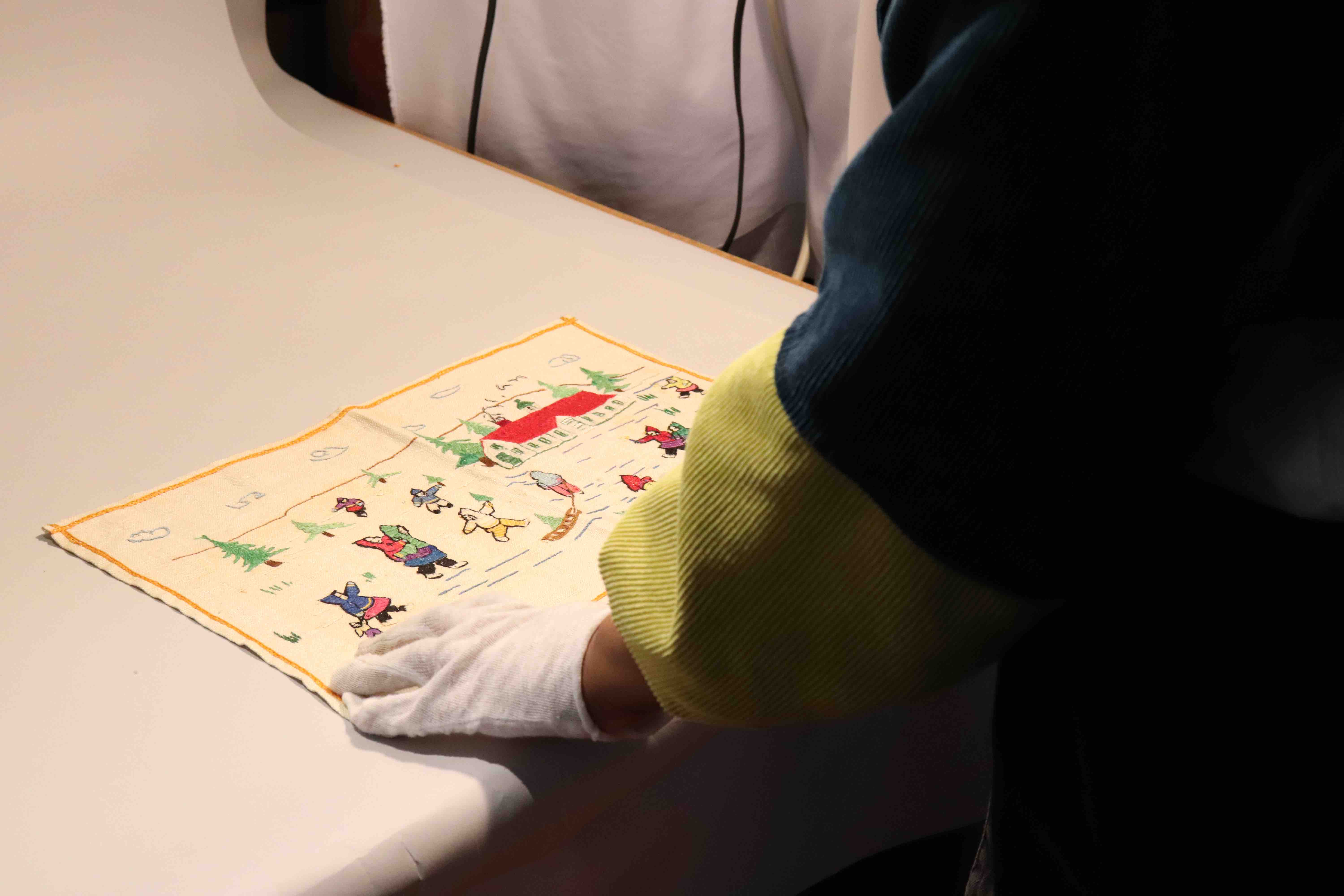 Smith is revisiting interviews recorded from earlier Labrador expeditions. She is using contextual clues (images described, colors featured, techniques used) from the interviews to match them with their corresponding embroideries to glean more information about them.
Many of the embroideries were made by Inuit women, and even children, to sell in support of a local missionary school.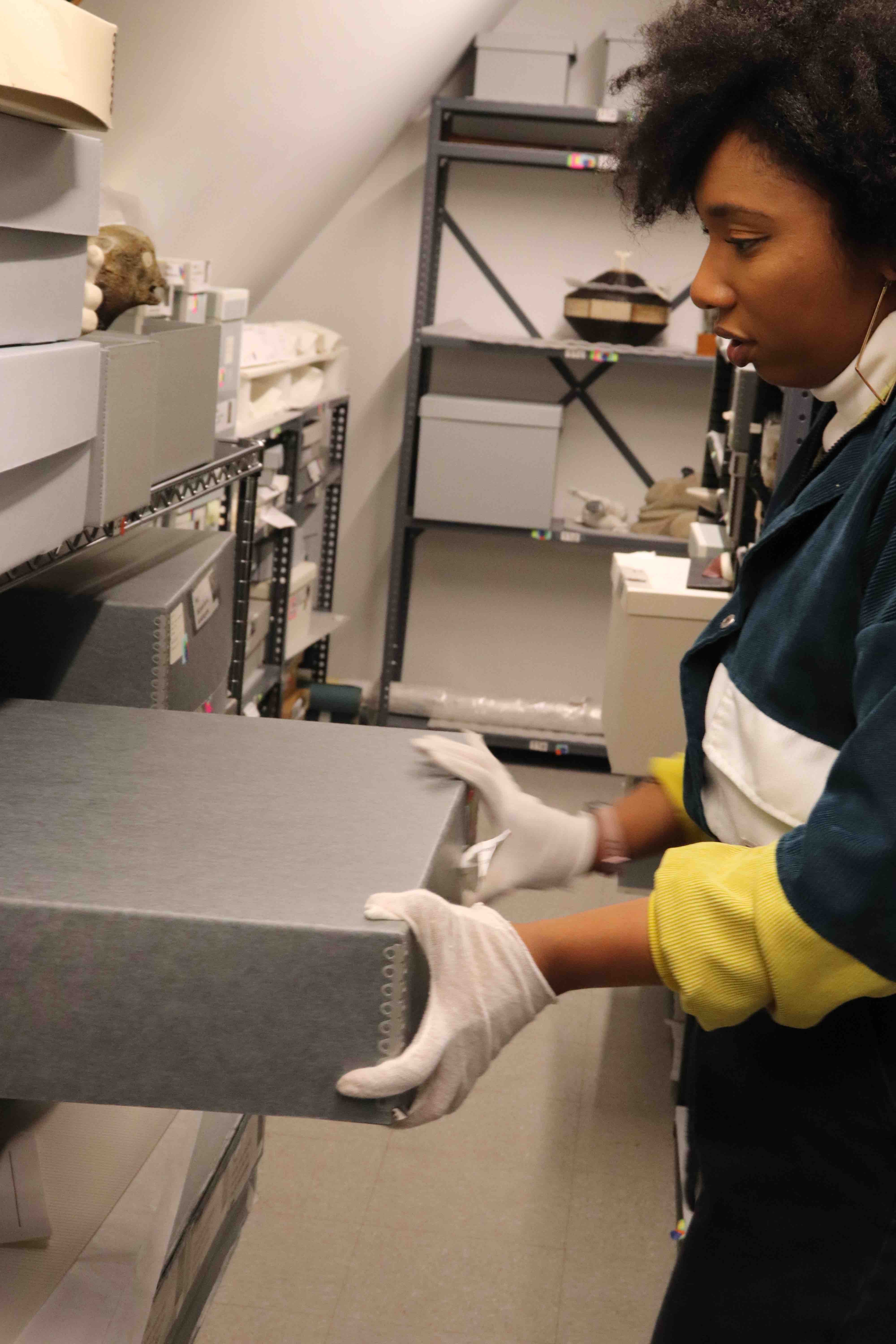 Smith is also looking into the relationship between the Labrador embroideries and the Grenfell Mission, a philanthropic organization founded in 1892 to provide medical and social services to people in the rural communities of northern Newfoundland and Labrador. It's possible the embroideries of a hospital the mission worked with had tuberculosis patients make the tapestries as a form of therapy. 
Additionally, this summer, Smith is creating a Facebook page for the embroideries project. Facebook has a low bandwidth, so many Labrador residents use Facebook and its text messenger service to communicate and catch up on news.
"Facebook would be the most accessible way for people in Labrador to see the embroideries and discuss them," said Smith. She's creating twenty-four albums on the Facebook page with detailed photos of each embroidery. "So now there's this exchange of taking what the embroideries mean, and then putting that out so it's accessible and everyone can see it.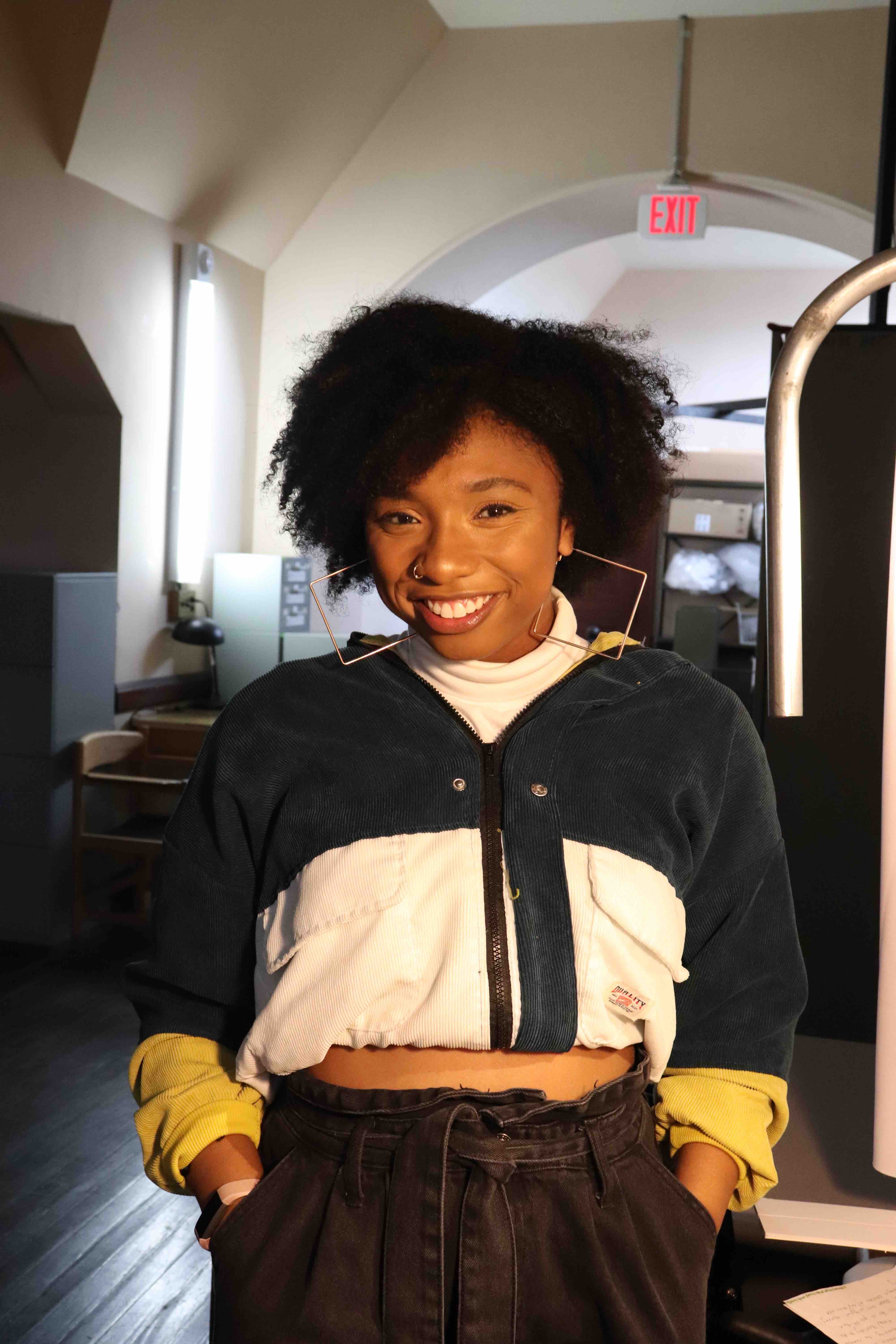 "In this new age, we're no longer thinking as much about physical things, but we are thinking about virtual access," she continued. "With the Facebook page, we're giving people in Labrador virtual sovereignty over the embroideries." 
This is the second summer Smith has worked at the Arctic Museum. She was an assistant outreach coordinator last summer, a position she continued through the academic year. 
"I'm hoping to possibly work in a museum in the future, so the experience is really valuable," she said. It's also piqued a new fascination with the Arctic region and cultures. She has been accepted as a volunteer for the Arctic Winter Games, an international competition with only Inuit competitors to be held next spring that features a combination of traditional and modern games.
"Working here has allowed me to learn more holistically about Inuit people and the Arctic in general," Smith said.