Published June 14, 2019 by Bowdoin College
Bowdoin Faculty Members Talk 'Promises and Perils' of Artificial Intelligence on Maine Public Radio
Maine Public Radio brings its daily call-in show Maine Calling to Brunswick for an engaging conversation about the advantages, uncertainties, and cautions involved with artificial intelligence.
Three AI scholars—Professor of Computer Science
Eric
Chown
, Associate Professor of Computer Science and department chair
St
ephen Majercik
, and
Fernando Nascimento
, a 
postdoctoral fellow in digital and computational studies—had the floor before an audience gathered at the Frontier Café and the program's listeners across the state.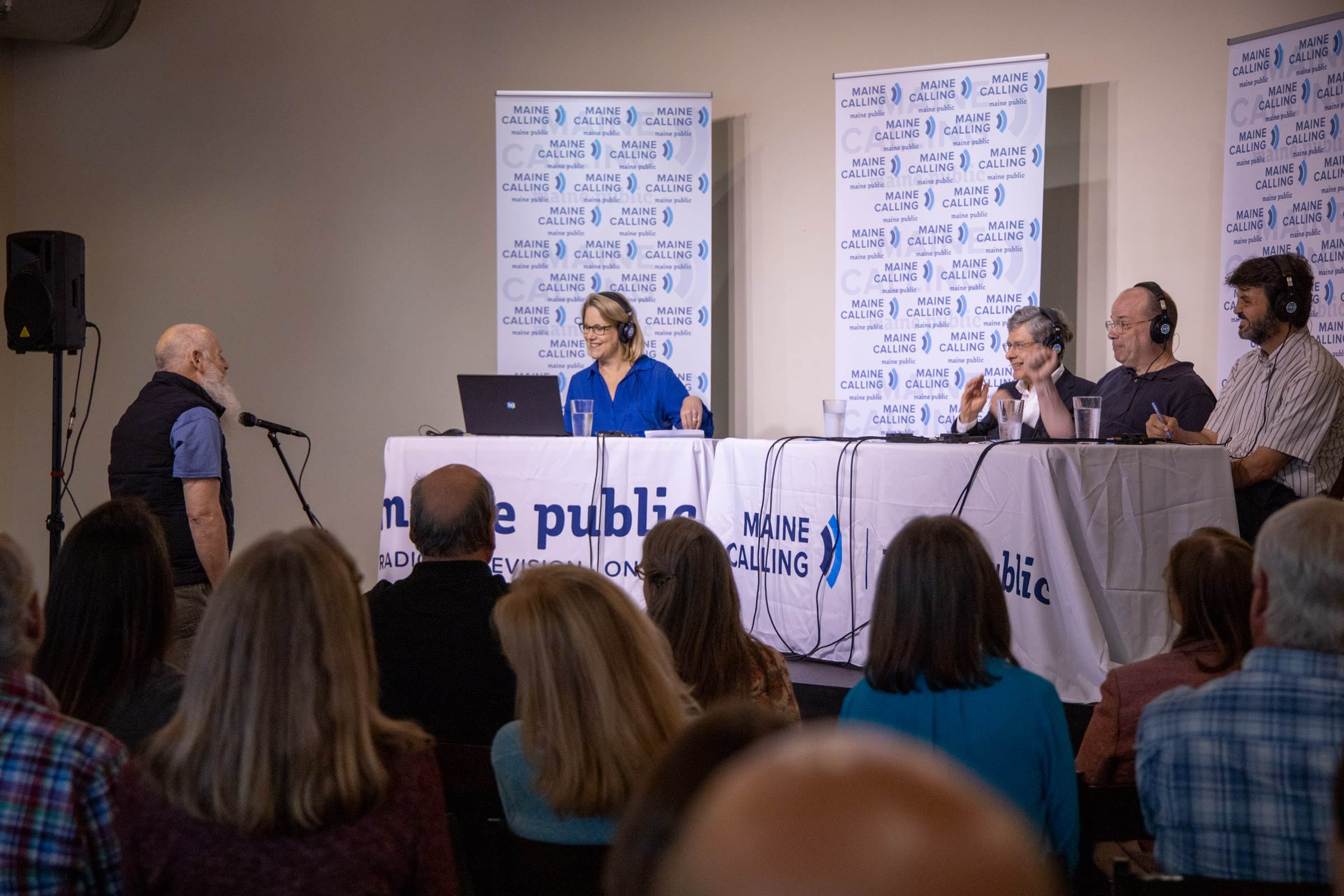 Listen to the Maine Calling show, The Perils and Promises of Artificial Intelligence, as they define AI, explain how we use it every day, and discuss the challenges and ethical dilemmas associated with it.