A Decade of Doing Good
Published by Tom Porter
More than forty posters were on display at the McKeen Center symposium on May 9, highlighting the breadth of good work that students are doing in the community, both near and far.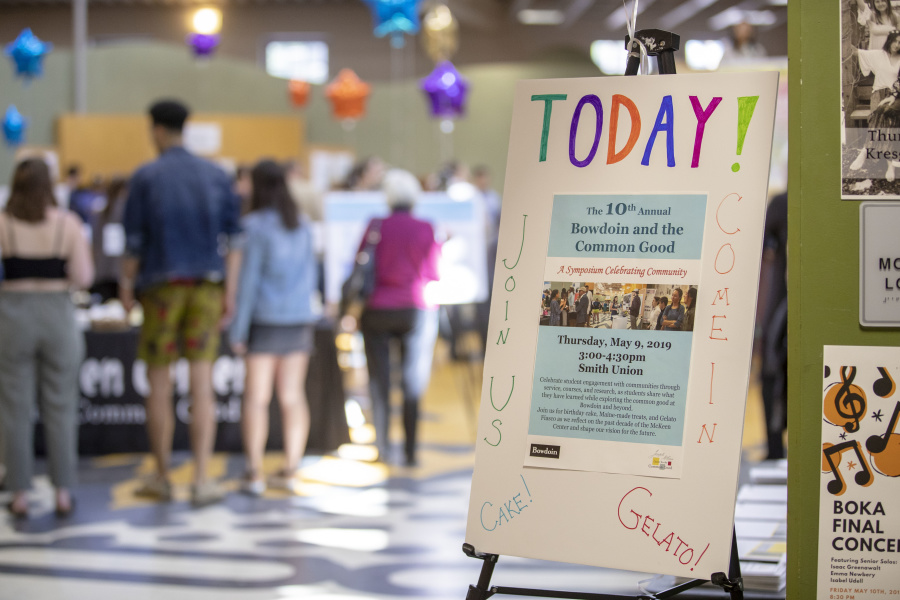 "Just like every year, we have posters representing all different Center programs, including Alternative Break trips, summer fellowships, student volunteer groups, and other programs we support on campus," said Sarah Seames, director of the McKeen Center for the Common Good.
One way in which this event differs from previous years, however, is the celebration of the McKeen Center's tenth anniversary. Apart from the birthday cake that was on offer, a series of posters were on display. "We have a timeline celebrating the achievements of the past ten years," said Seames, "and we are also asking folks to give input on what we should be doing over the next decade."
The work on display is partly from academic courses, partly from volunteer projects, but all of it is about helping people.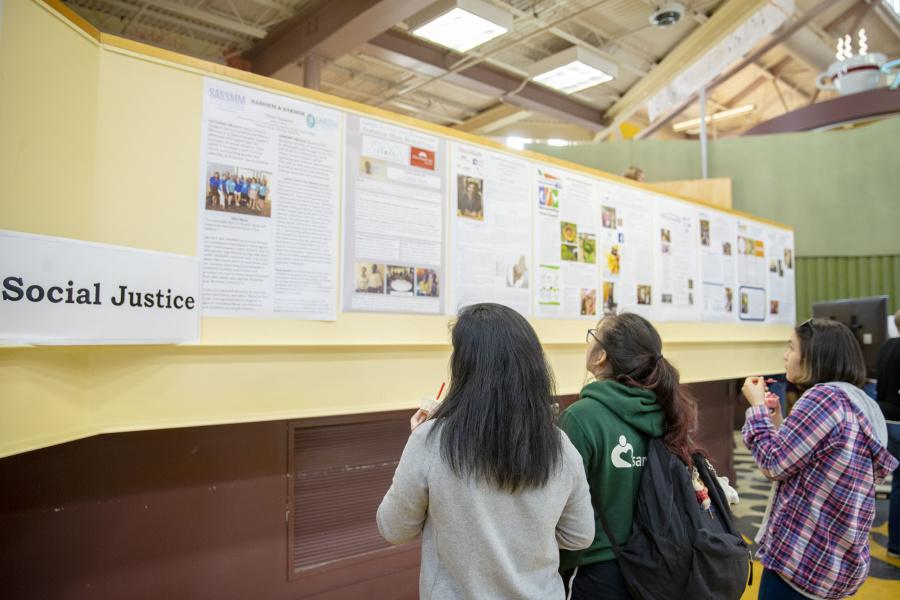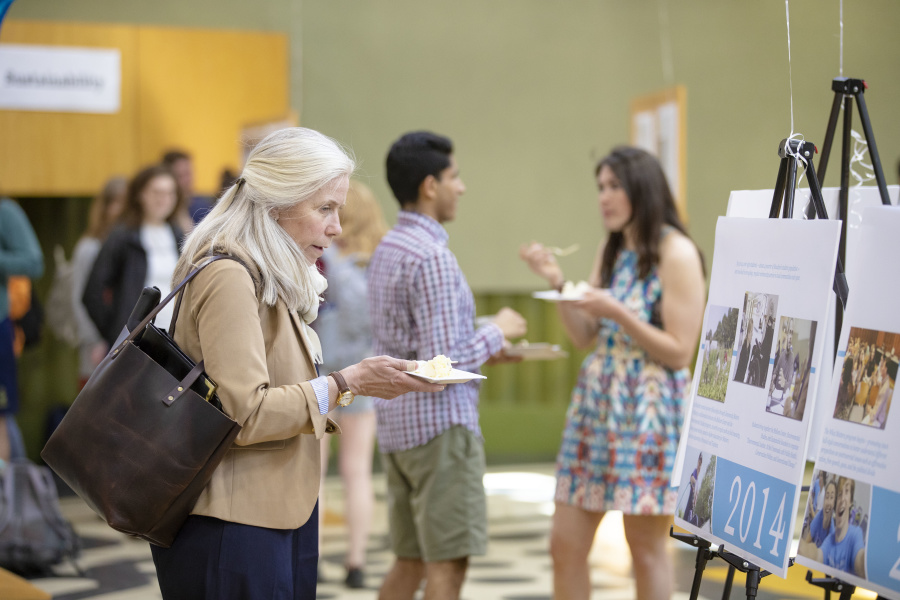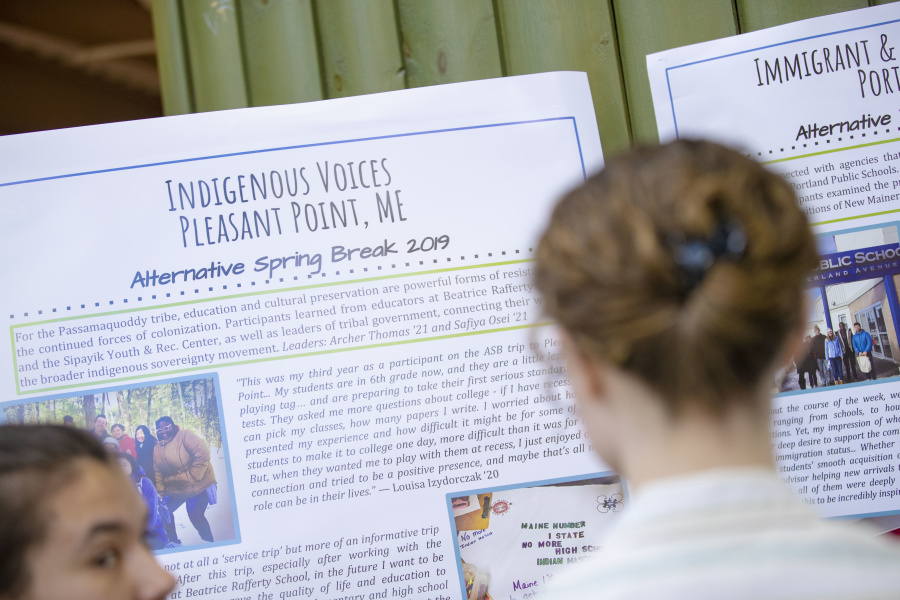 Among the work being highlighted: community and health advocacy in post-hurricane Puerto Rico (an Alternative Spring Break trip); Addiction and Recovery in Portland, Maine (an Alternative Winter Break trip); an effort to increase financial literacy among youth leaders, and a number of programs in food and agriculture, including an initiative to empower refugee farmers from Somalia who are now based in the Lewiston area.
Helping Clam Farmers
Cecilia de Havenon '21, Jackie Ricca '19, and Henry Savage '21 are trying to help farmers as well, but in their case the farms are in the ocean. They were standing next to a poster highlighting a project to help local clam harvesting efforts.
They were part of class project involving sixteen students working with Manomet, a nonprofit specializing in environmental conservation. The class, Marine Biogeochemistry (EOS2525), is officially listed by the McKeen Center as a "community-engaged" course.
"Manomet is looking to set up an aquaculture operation to grow hard-shelled clams, or quahogs, in Robinhood Cove, which is about twenty miles from campus," said de Havenon. "We looked at two sites, testing the water and the sediment quality for things like temperature, dissolved oxygen, and PH levels." The group conducted tests in the field, but also brought samples back to the laboratory at Bowdoin's Coastal Studies Center in Harpswell to run more tests. 
"It's incredible that our research is actually helping to influence real events and hopefully benefit the Maine economy."
—Jackie Ricca '19
Using state-of-the-art equipment like a scanning electron microscope—acquired by Bowdoin in 2016 with a grant from the National Science Foundation—and under the guidance of Assistant Professor of Earth and Oceanographic Science Michèle LaVigne and Laboratory Instructor in Earth and Oceanographic Science Elizabeth Halliday Walker, the students were able to determine which site would be most suitable for clam harvesting.
"In one of the sites, we found PH levels were higher, meaning the water's less acidic and therefore better for clam growth, as there's less chance of the shells dissolving," said Savage.
Another part of the experiment, said Ricca, involved testing a process known as "buffering," in which crushed clam shell (known as "shellhash") is introduced into the sediment as a way of increasing PH levels and making the water more amenable to clam growth.
Based on the students' findings, Manomet has been able to set up aquaculture operations this summer. "It's incredible that our research is actually helping to influence real events and hopefully benefit the Maine economy," said Ricca.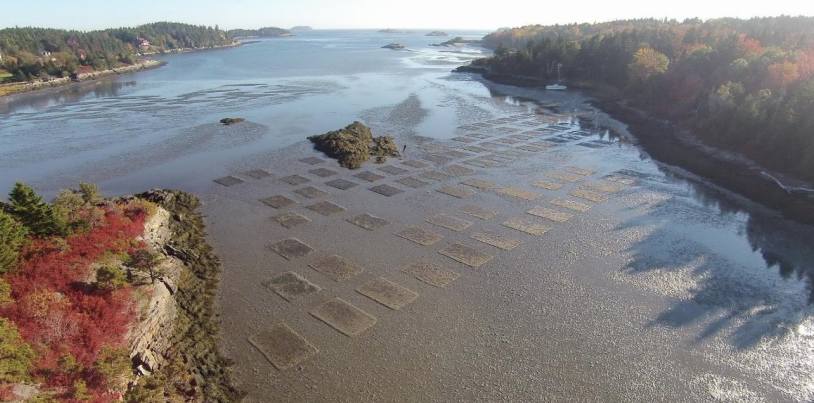 Art for All to See
Visiting Assistant Professor of Computer Science Stacy Doore and her students were also at the symposium, showcasing another community engagement course supported by the McKeen Center. It's an ongoing class project aimed at helping museum visitors who experience blindness or visual impairment to navigate, explore, and engage with objects within an art gallery setting.
"We're working with staff at the Bowdon College Museum of Art to develop a nonvisual multimodal guide for visitors with vision impairments, so they can also engage with the museum exhibits," said Doore, whose research includes the development of indoor navigation systems and assistive technologies for users with vision impairments. "We're working on a way of tracking someone in a given indoor space, letting them know where they are in the gallery, and providing tactile representations and natural language spatial descriptions of the artworks in the exhibit space."
Her students were taking a project-based course on database design, development, and deployment in a real- world setting. In particular, they have been looking at ways to represent the inside of the museum's Bowdoin Gallery and the collection of objects within that space. "I was part of a tracking team that looked at a number of systems," said Ryan St. Pierre '19. Those systems, he explained, use cameras, speakers, and mobile devices to locate a person and, based on where they are, relay relevant information to them.
Dylan Hayton-Ruffner '20 was among those working on a database of art object information. "We brought together a number of components to create descriptions of paintings that would make sense to a visitor who could not see them. We've also been using 3-D printers to create maps of the indoor setting, so a visitor could create a mental map of the gallery through touch."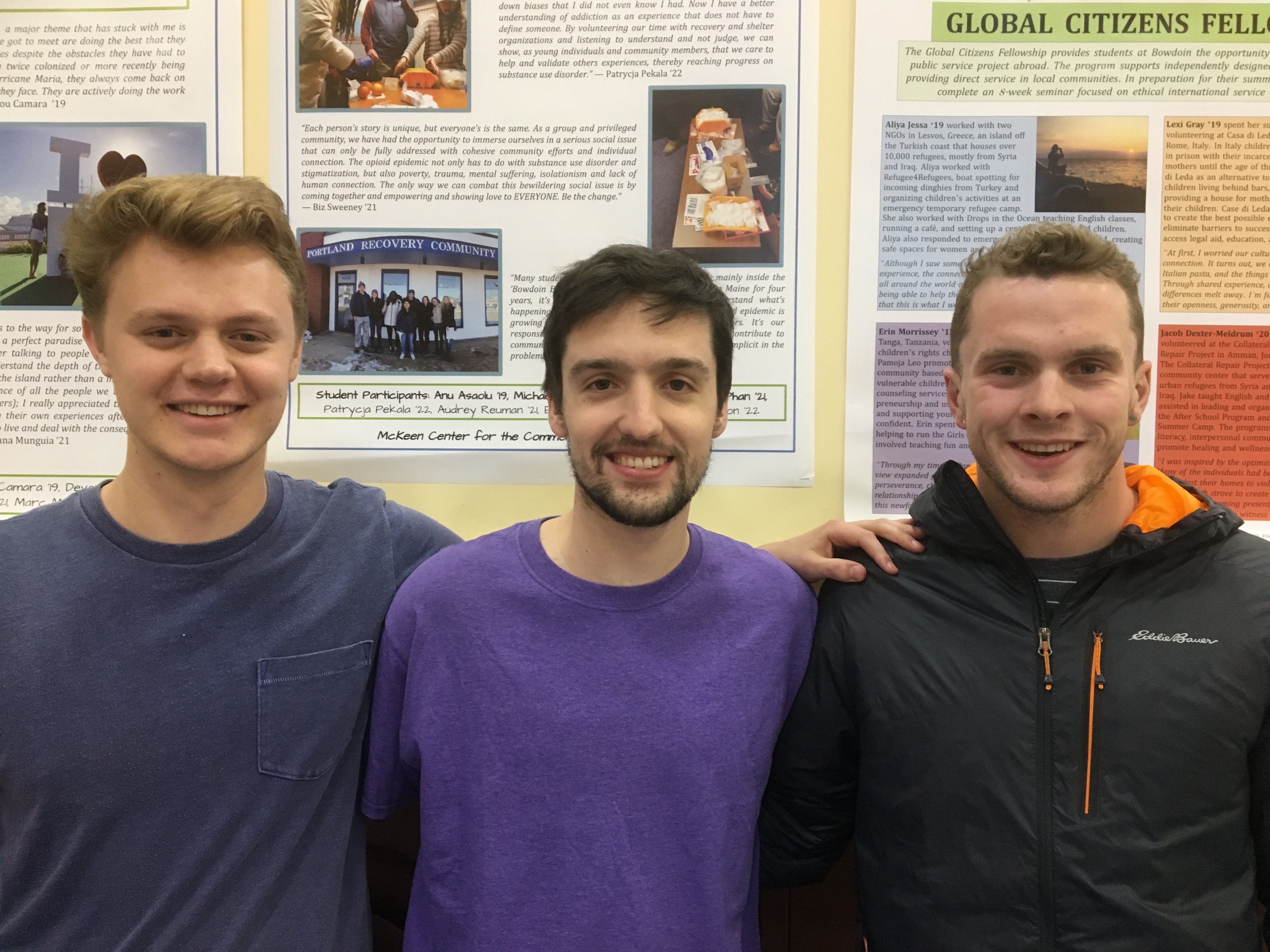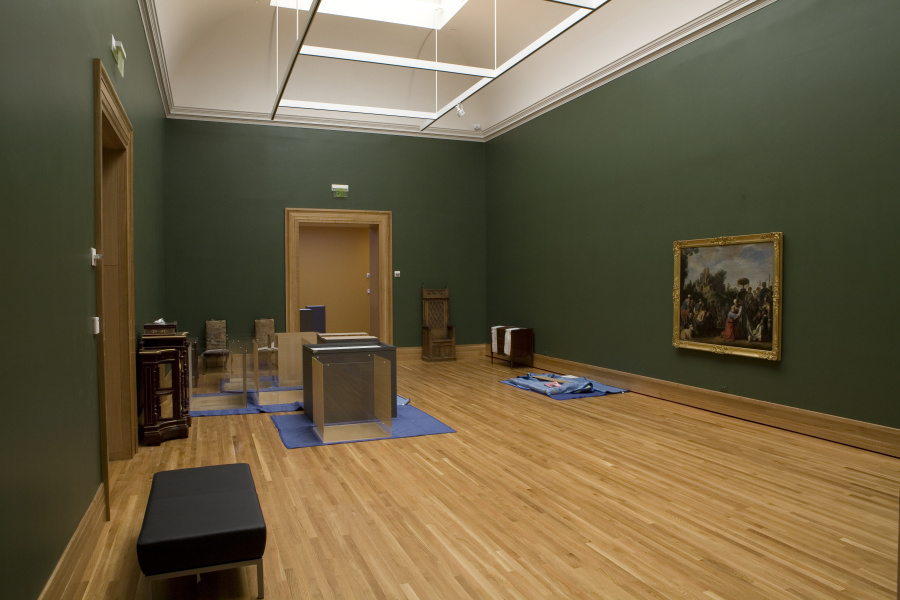 The system is still a work-in-progress and a project that will be passed on to future classes, said Hayton-Ruffner, but the aim is to one day enable museum patrons with vison impairments to be able to interact with object collections and exhibits on display through the creative use of information systems and assistive technologies.