Published March 01, 2019 by Tom Porter
Honors Near and Far for Margaret Boyle
Associate Professor of Romance Languages and Literatures Margaret Boyle recently received two pieces of very good news. This week it was announced she would receive a public engagement grant from the Whiting Foundation. Boyle has also learned she will be a resident Fulbright scholar at a Spanish university next year.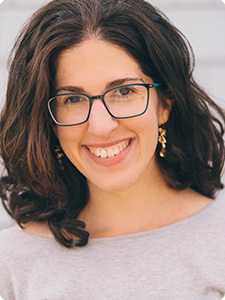 Multilingual Mainers
The Whiting Seed Grant provides $10,000 for a project partnering Boyle with Coffin Elementary School in Brunswick. According to an announcement by the foundation, Multilingual Mainers: World Languages and Cultures in K-2 will pilot "an early elementary school humanities curriculum that will build intercultural understanding of literature, history, and art through sustained engagement with world languages and cultures."
The Whiting Seed Grant was one of five awarded nationally to Humanities professors for Public Engagement
Heading to Spain
In January 2020, Boyle will assume residency for a semester at the López Piñero Institute for the History of Science and Medicine (IILP) at the University of Valencia. As a Fulbright senior scholar, she intends to conduct research and public outreach on women and the cultural history of medicine in early modern Spain. The award is one of ten given out by the Fulbright Program for research in any discipline.
Boyle says she will be working on a new book project, tentatively titled Women and Health in Early Modern Spain. "I look forward to sharing my research with the institute and spending time at the university library, especially its collection of rare medical history texts," she said.